The first round of the Internazionali d'Italia MX EICMA Series 2020 is now in the books! Under a clear sky and a spring sun, more than 100 riders across three classes (125, MX2 and MX1) competed on the difficult and technical sand of the "Le Dune" track managed by the Motoclub Motor School of Riola Sardo, in front of the massive crowds, attracted by the incredible number of championship contenders on the gate.
MX1
Team HRC's Tim Gajser was the star of the first race of the European motocross season, the Slovenian with the prototype developed by the HRC to attempt the assault on the 2020 MXGP World Championship dominated the Superfinal race, leading and crossing the finish line of the first lap with an advantage of six seconds on the direct pursuer.
Only the contact with a lapped rider in the last laps reopened the race and allowed Monster Energy Yamaha MXGP's Jeremy Seewer to go underneath, giving life to a thrilling final that saw the world champion win the race preceding the rival by a few seconds.
Rockstar Energy Husqvarna Racing's Arminas Jasikonis was third on the podium of the race, that gives points for the €110,000 prize. The Lithuanian was the author of a great comeback on the field after a first dramatic lap full of crashes.
MX2
In MX2, Yamaha dominated with the two bikes of the Monster Energy MX2 team in the first two places with Jago Geerts first and Britain's Ben Watson second – the two team-mates played for the whole moto and crossed the finish line really close. Third on the podium, the man of the 24MX pole position Maxime Renaux (Yamaha SM Action Best).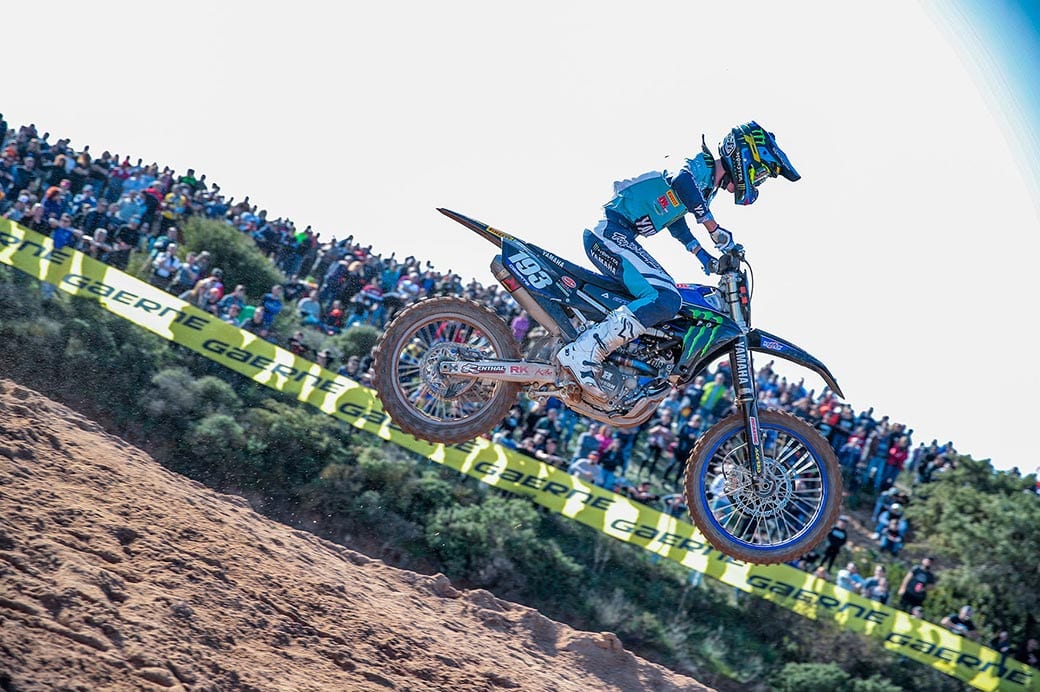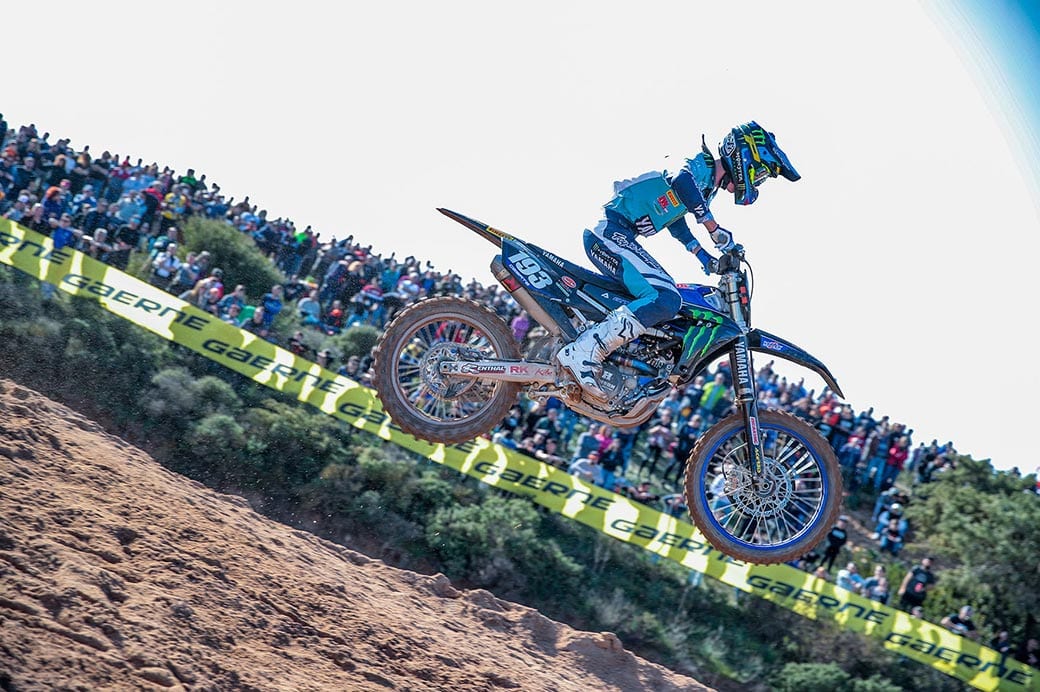 125
It was an Italian victory in 125, with Pietro Razzini (Team Castellari) who beat his rivals at the end of the two heats, the Italian won the first moto, over Andrea Bonacorsi (Fantic) and Nikita Kucherov (KTM).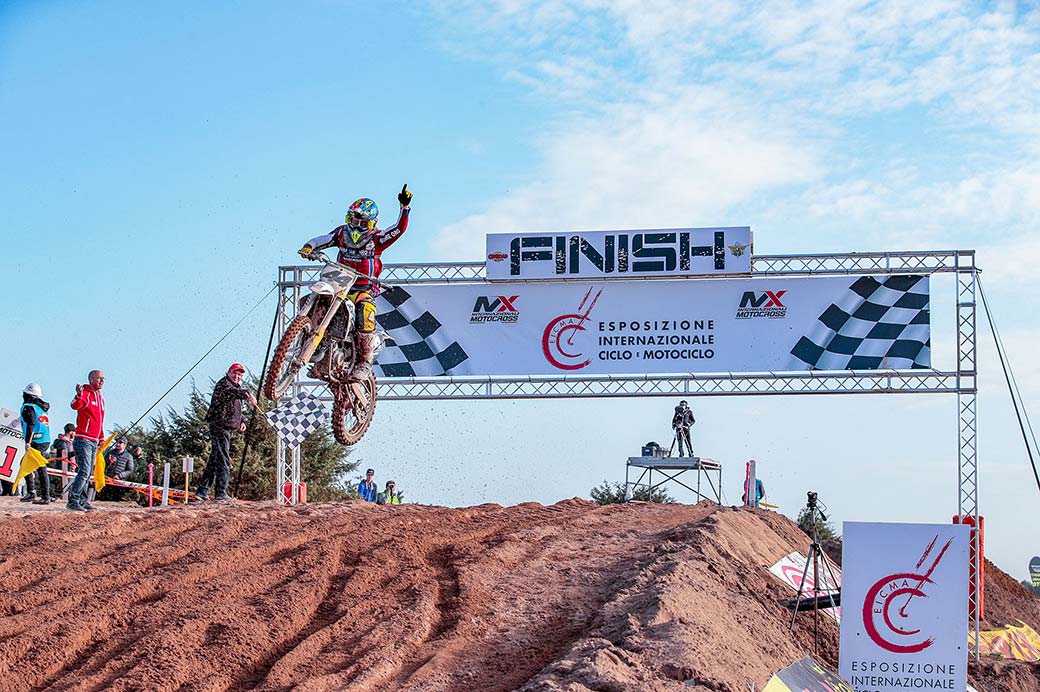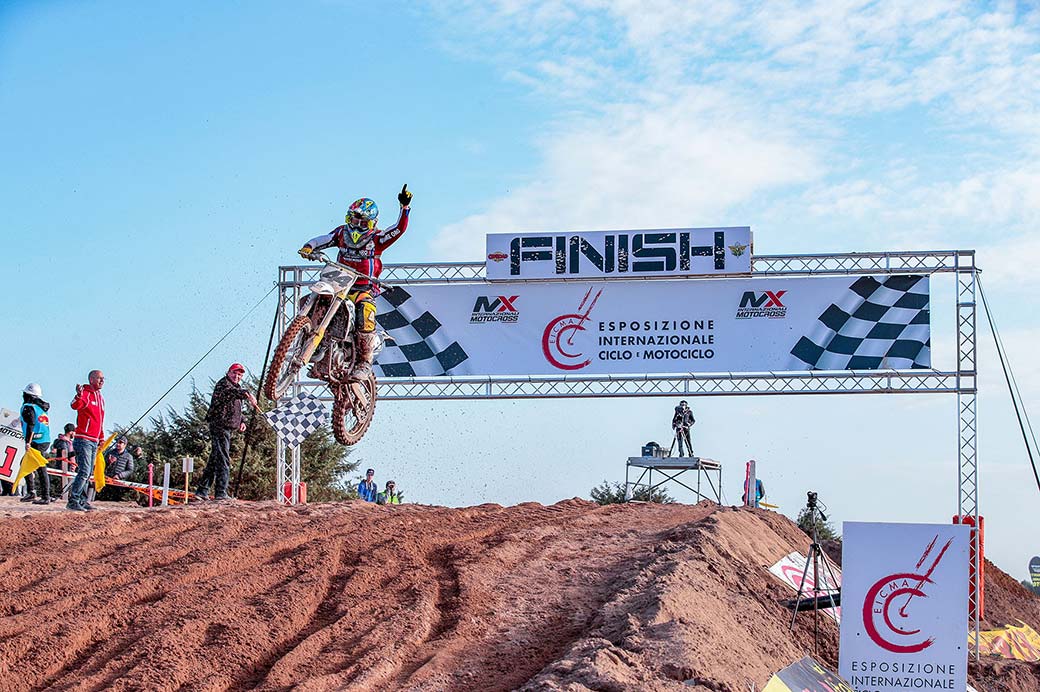 In the second moto it was the man of the 24MX pole position, Rasmus Pedersen (KTM), who started in front of everyone, leading throughout the race until the last lap, when Razzini passed him, but the Danish, who climbed to the third step of the podium was able to pass back Razzini for the first place of the second moto.
Third, after a crash with a lapped rider, Andrea Bonacorsi, had a very fast comeback and went second on the podium of the day.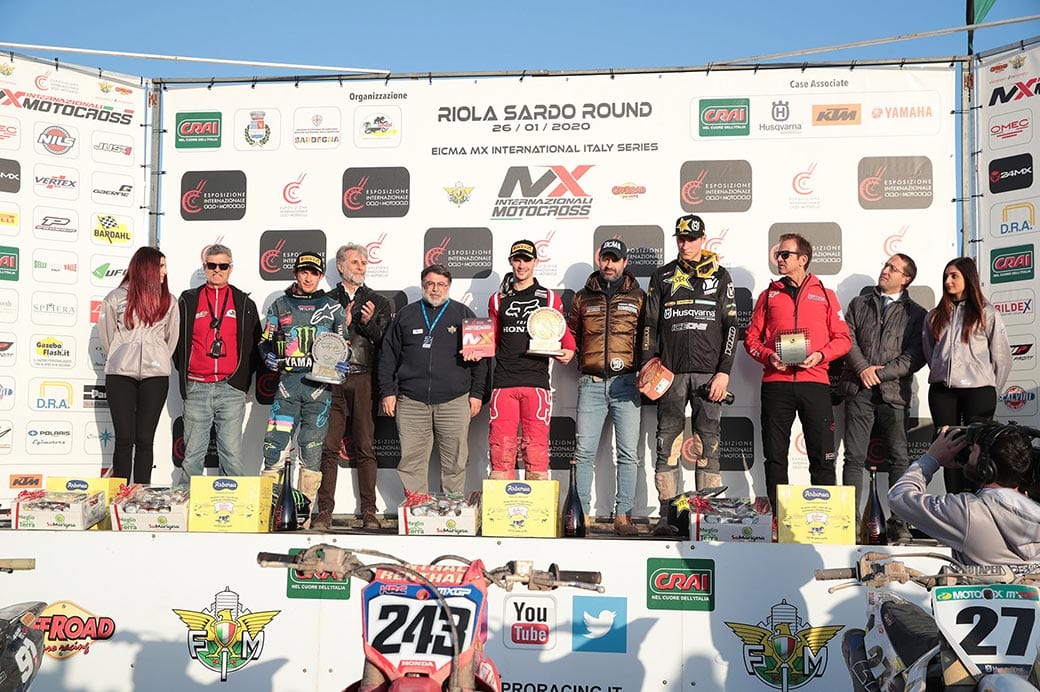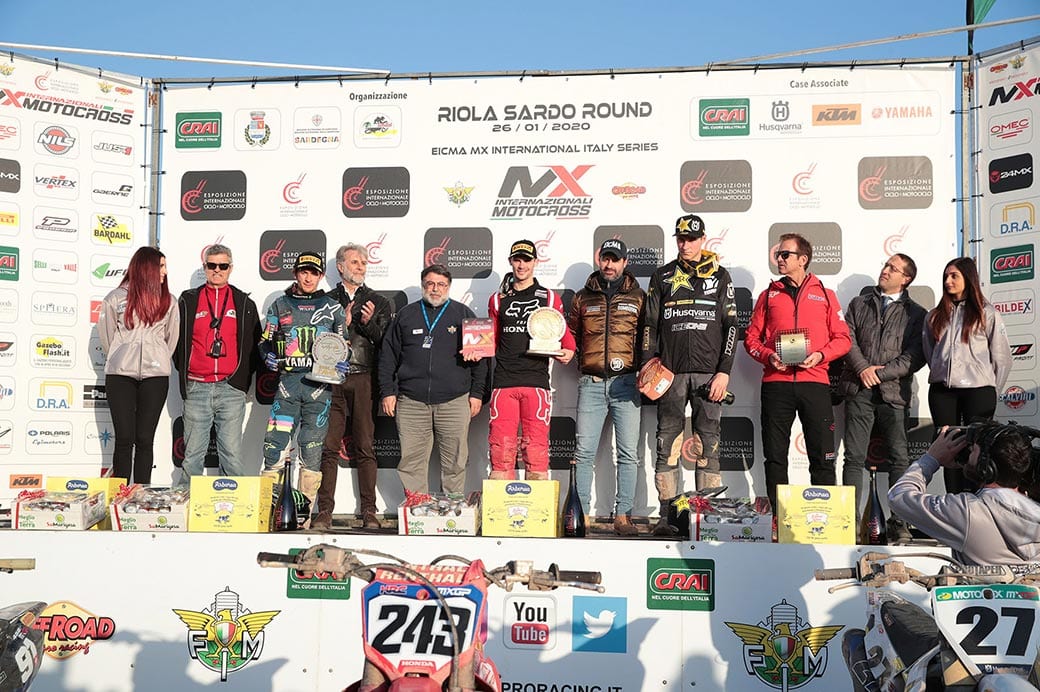 The second round of the 2020 EICMA International Italian Motocross Championship is in seven days, on the sandy track of Ottobiano (PV).
[more-from heading="More International Italian Championship" tag="internazionali-ditalia"]