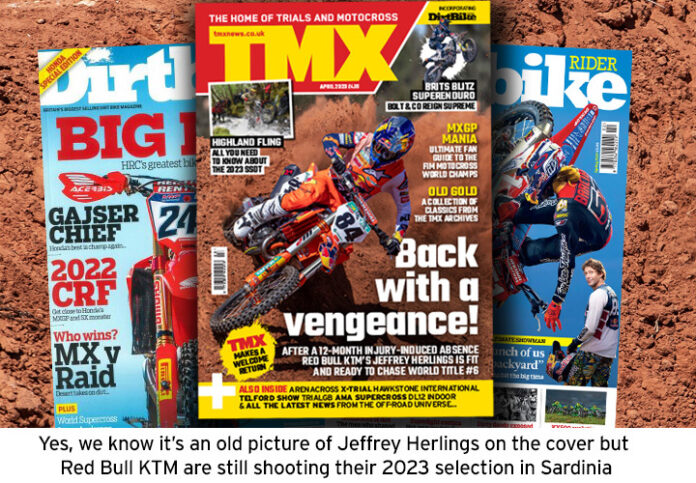 Dirt Bike Rider ceased publication in late 2022 and the rights to the magazine and website were sold to WW Magazines.
With no magazine in preparation at the time of the sale there was inevitably going to be a gap before publication could resume. But some good news. WW Magazines has also recently acquired the rights to TMX – the weekly newspaper serving the world of trials and motocross since 1977, but sadly closed in October 2022.
We are working on plans to bring the two iconic brands together and re-launch the magazine as a monthly title covering all things off road motorcycling – trials, motocross, enduro and more.
There is much to do but the re-launch is scheduled for late March. More news as we have it. But if you have any queries email admin@wwonline.co.uk.