Seeing winter is around the corner, we thought now it would be the perfect time to buy a bike and give it a freshen up ready for practicing into the new year.
We have teamed up with the guys at Spiral GFX, to bring you a limited edition Dirt Bike Rider CRF250R graphics kit, to showcase how easy it is from the design process all the way through to graphics and plastics installation.
With extensive knowledge of the Motocross Industry, Spiral GFX are your go to shop for any graphic design, bike plastics, shirt printing, you name it they can make you look factory. Here's what the bike looked like below, straight out of Redline Motorcycles showroom.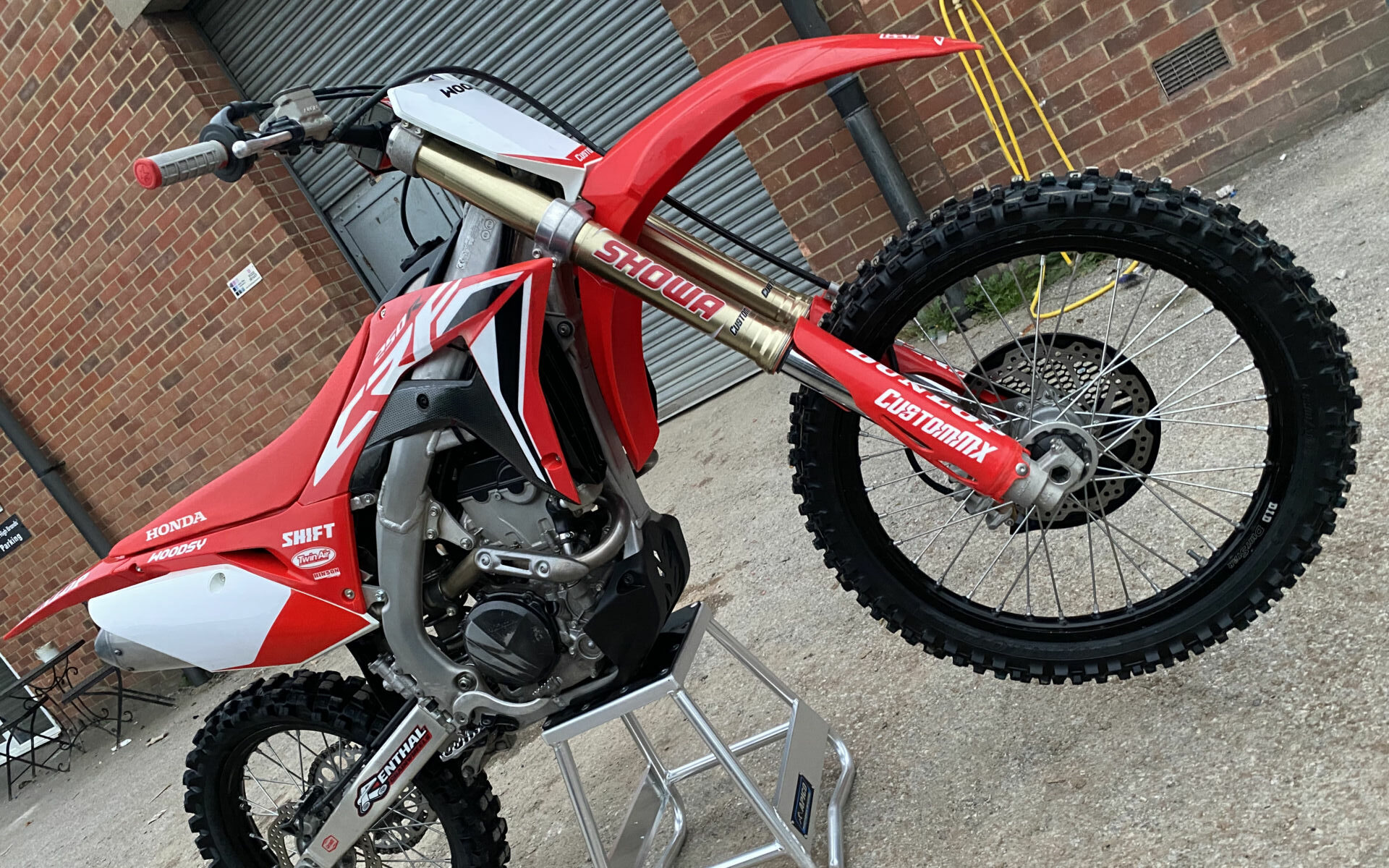 The first thing I always like to do with a bike I buy, is swap all the original plastics off for a fresh set, incase of future sale then you have the original set ready to go. So first job was stripping that bad boy right down to the frame, including taking the original Honda seat cover off and replacing with a fresh Enjoy one, which might I add, was very easy to install not like other brands I have wrestled with in the past.
In this stage of the process, I like to double check that all bolts are where they should be, just incase anything is missing before we add the new plastics.
With the graphics already arriving applied to my new plastics from Spiral, Next up was a simple case of bolting everything back onto the bike and re installing the new side panels, fork guards, front and rear fenders, and front number board. After my instructions being to Spiral when asked about design was, something edgy and to roll with it, this is what the guys came up with.
Its safe to say the guys have completely taken on board the edginess of the design, with a process being a breeze from start to finish. Keep an eye out for the new and improved Red Rocket coming to a track near you soon!