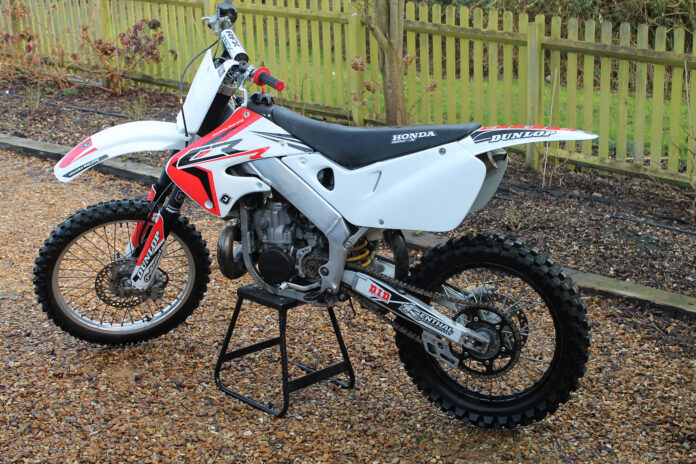 As a boy, I had a brace of heroes: Bo Duke and his orange 1969 Dodge Charger R/T and one David Thorpe Esq.
I've never seen Bo Duke or the General Lee in the flesh so have to be sufficed with models in boxes but I did see Thorpe in his full pomp at Farleigh Castle in 1985 on a fire-breathing CR500, one of which, at that point, I wanted dearly.
Having subsequently ridden one and deciding that its sole purpose was to end my life at its earliest opportunity, my ambitions for once were outweighed by my talent and, when the time came for some two-stroke in my life, I opted for a CR250 instead: a tidy 1999 version found in a garage not far from my humble abode.
Although thumpers are the things to have, two-dingers are where my soul is having owned KTMs and a 2002 KX250. I've tried 450 and 250 four-strokes and even though they do everything extremely well, it's just not the same: the sound and the smell of a two-stroke is where it's at.
I got it last winter after my two young 'uns copped a PW50 and a KTM SX for Christmas. Having begged and borrowed rides on a CRF450, a KX250F and KTM 250 EXC TPi the previous summer, two-strokes remained the way forward for me so the search began.
There weren't anything like as many two-strokes out there as I had thought and although the KTM was lovely with its non-premix engine and electric start, it was also some way beyond the budget set for me by She Who Must Be Obeyed.
After sniffing around various websites, I turned up this CR which was just up the road. After a visit, a start, a little run up the road, officer, I elected to part with a smidge over £1700 which included spare bodywork. Which smelt like a bargain.
Being 46 with two children who have now completely lost interest in their bikes and have, instead, decided to play football and Fortnite, the CR has only seen some action in the field out the back of my house and in some other areas which shall remain nameless in an effort to protect the guilty.
So what to do? Having chopped in my car for a big and stupid Ford truck, the CR will go to one of the two local tracks in coming weeks but for now it's going to see my old mate Mark Woodage at MJW Specialists to make sure nothing untoward is happening in the engine and gearbox, and for a bit of love.
And, because it has been a little neglected over the last months, I think a new chain and sprockets from the stout chaps at Renthal and Tsubaki are also in order too. Plus possibly a graphics kit, if anyone is interested in decorating an old knocker…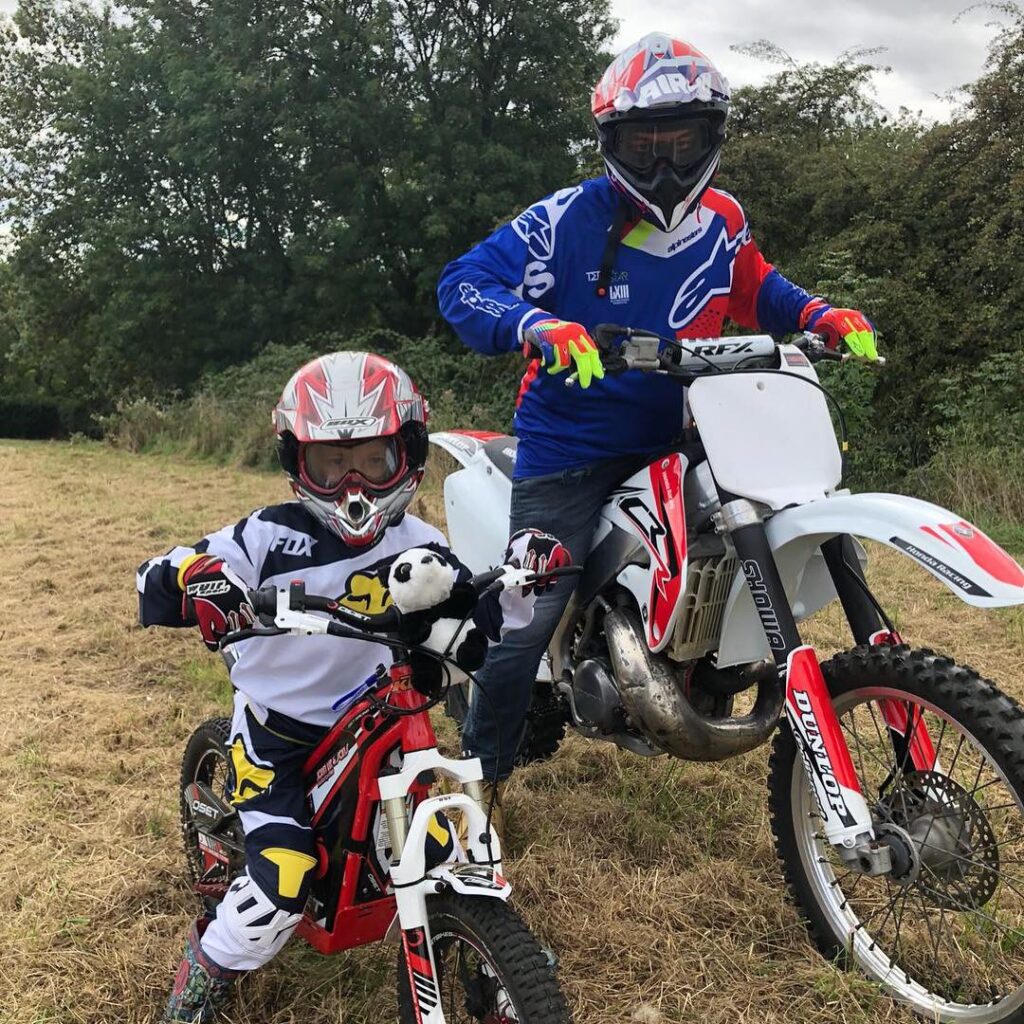 1999 Honda CR250 spec-feck
Engine 249 cc liquid cooled two-stroke single
Bore / stroke 66.4mm x 72.00mm
Top speed 75 mph
Power 48bhp
Ignition type CDI
Transmission five-speed constant mesh, chain drive, manual
Frame type twin tube aluminum
Suspension Front: Showa, adjustable compression and rebound
Rear: Showa, adjustable low speed and high speed compression and low speed and high speed rebound.
Brakes 240mm single disc, front and rear
Tyres Front: 80/100-21, Rear: 110/90-19
Rake/trail 26.5°/110 mm
Wheelbase 1481 mm
Seat height 942 mm
Weight 96.6 kg
Wears
Helmet: Airoh
Goggles: Oakley
Shirt: Alpinestars
Pants: Alpinestars
Armour: Alpinestars
Gloves: Alpinestars
Boots: Alpinestars Tech3
Thanks
Mark Woodage at MJW Specialists
Mark Fenwick at B&C Express
CI Sport/Alpinestars
Feridax (Airoh)