If you are looking for a nicely designed heavy-duty helmet that will work perfectly in any weather and terrain conditions and won't cost a fortune, read on…
A decent helmet is a must-have, and there is no doubt about it. The idea is to get one that's comfortable, good quality, and reasonably priced. Luckily for you, we found a deal impossible to resist.
24MX is an online store with a wide range of Motocross and Enduro articles at competitive prices. Among the products, you will find protective gear, dirt-bike clothing, tools, tyres, and accessories – everything you might need to enjoy the ride and increase your performance. And if what you need right now is a helmet, keep reading to learn more about Raven Airborne Split.
Where strength meets the lightness.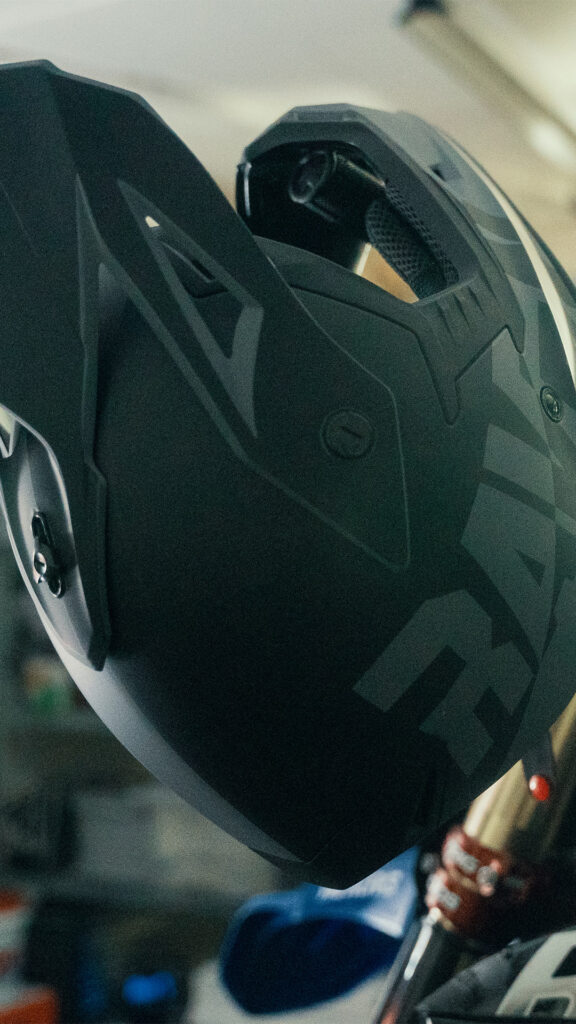 Although Raven is quite a young brand, its popularity among riders grows daily. No wonder the brand focuses on delivering well-thought, nicely designed, high-quality products at very reasonable prices. And the Airborne Split is one of them.
Its weight is only around 1,35 kg, yet its construction is solid and durable. The thermoplastic shell perfectly balances strength and lightness, allowing you to feel comfortable on the track and enjoy every minute of the ride. In addition, several inlet and outlet openings bring necessary ventilation and cooling, so your mind can focus on the challenge, not the heat. The helmet also has a removable liner made of antimicrobial material, so you can always keep it clean.
If you are on the hunt for a decent helmet with a very friendly price tag, you should go and check the Raven Airborne Split product page now, and don't forget to read the reviews – rider's from all over the world can't be wrong.