Apico Factory Husqvarna headed to the annual Hawkstone International last weekend, with New MX1 signing Martin Barr and MX2 rider Jamie Law headlining the team.
After the break from the 2021 season, the team took the opportunity to test out the new bikes with qualifying going well for both Jamie and Martin, both posting solid times just outside the top ten which was mainly made up of MXGP riders.
The first MX2 race didn't go to plan with Jamie having a technical issue that caused him to tuck the front end as he tried to round the first corner. He remounted dead last and made his way back into the pits to resolve the problem and continue with his race. After a solid display, the experienced Law made his way up to fourteenth at the flag in a show of sheer hard work and determination.
MX2 race two showed a better start inside the top ten after resolving the issue from the first race, where Jamie maintained his race position for most of the race finishing tenth and eleventh overall and top two stroke in the class.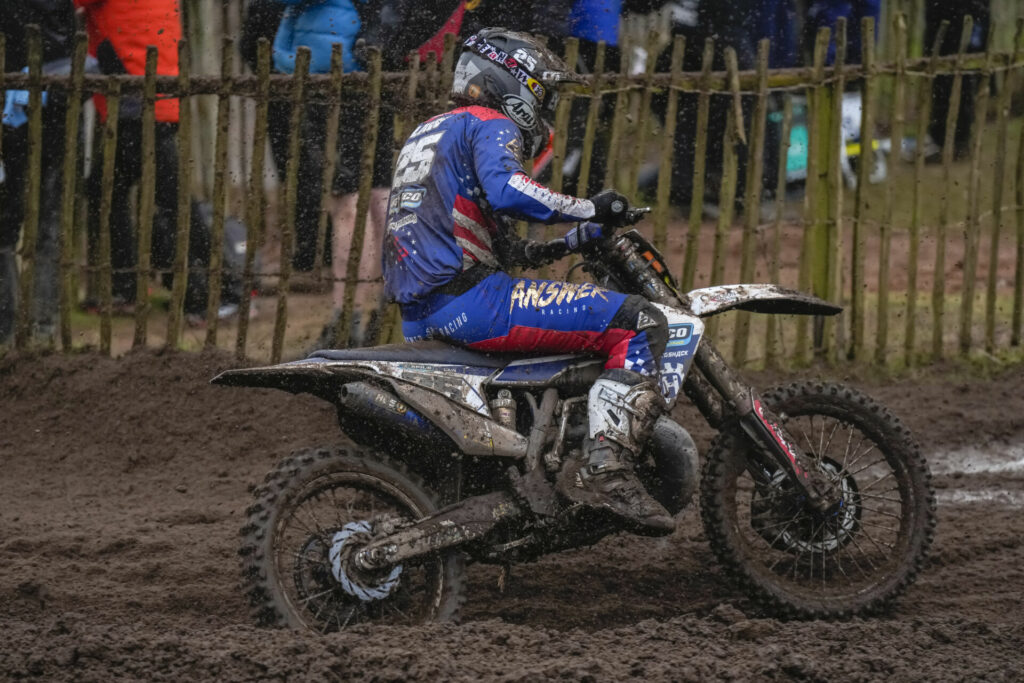 In MX1 Martin managed a solid jump just outside the top ten he had a technical issue that caused him to pit after the initial lap. Martin's team quickly resolved the problem, and it was back to business picking off positions over the next couple of laps to get back into the points. All looked well until there was a separate mechanical that caused Martin to abandon the race.
MX1 race two saw a much better start from Martin inside the top ten making his way up to fourth by the halfway point of the first lap! Martin struggled over the next couple of laps with a mechanical issue which caused him to pull out of the race.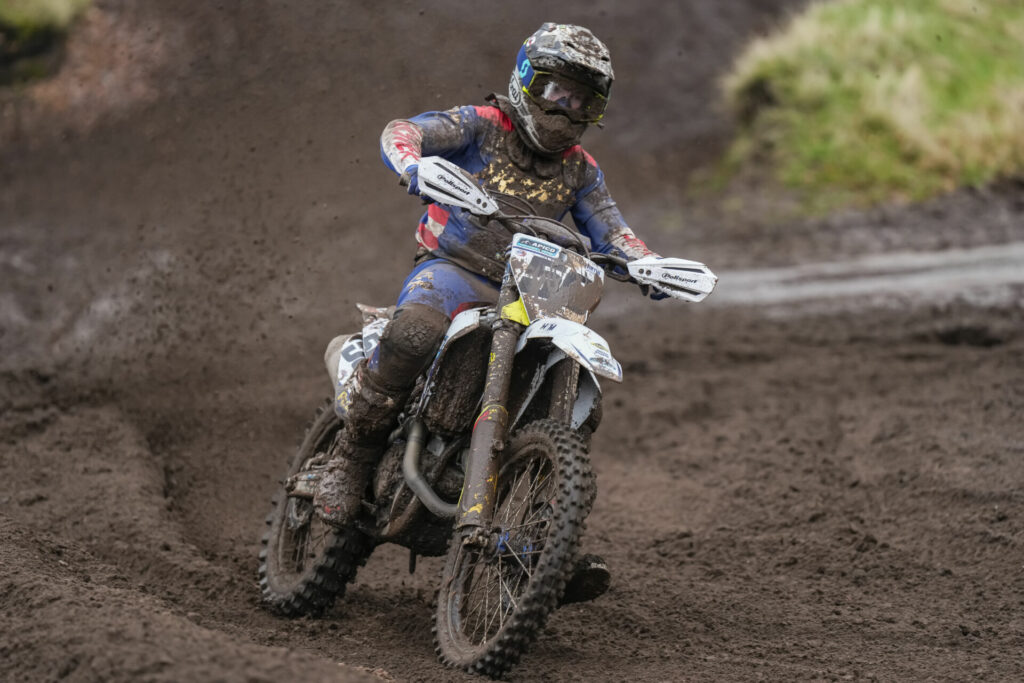 "The team decided to use the event to test out a few changes from the 2021 set-up and there were a few things to take away from the weekend and improve upon before the start of the season." explained team boss Dylan Brown. "I was happy with the performances both Jamie and Martin put in over the weekend, unfortunately, the conditions were tough, and we had a couple of mechanical issues we're aware of and can now rectify before the start of the season."
"Jamie and Jack will be competing at Matterley MXGP in the Open Class next weekend though the full team will be in action on the 12/13th March at the Revo MXGB Motocross Championship fuelled by Gulf Race Fuels."