Having returned to the KTM fold last year, Shaun Simpson has fully embraced KTM's ready to race mantra in 2020 by establishing his own SS24 KTM race team.
The three-times British Champion and MXGP ace is adding race management to his list of many talents as he prepares for attacks on the 2020 British and World Championships.
Simpson has already sourced bikes, staff and sponsors for his SS24 team, alongside dedicating himself to hours of saddle time on practice tracks home and abroad to be ready for the 2020 season.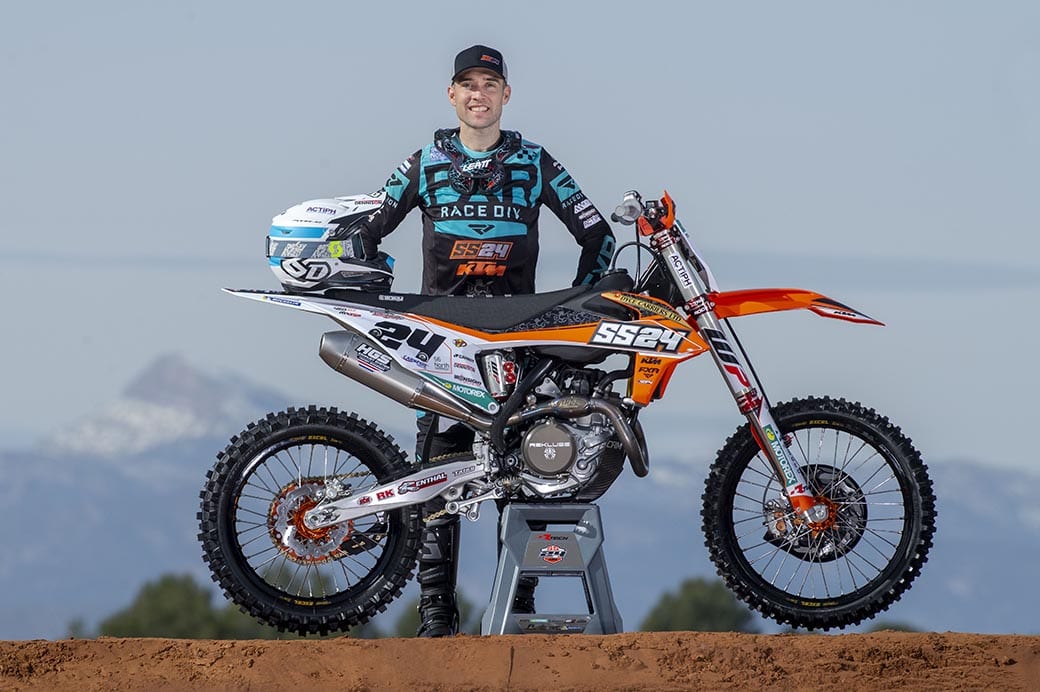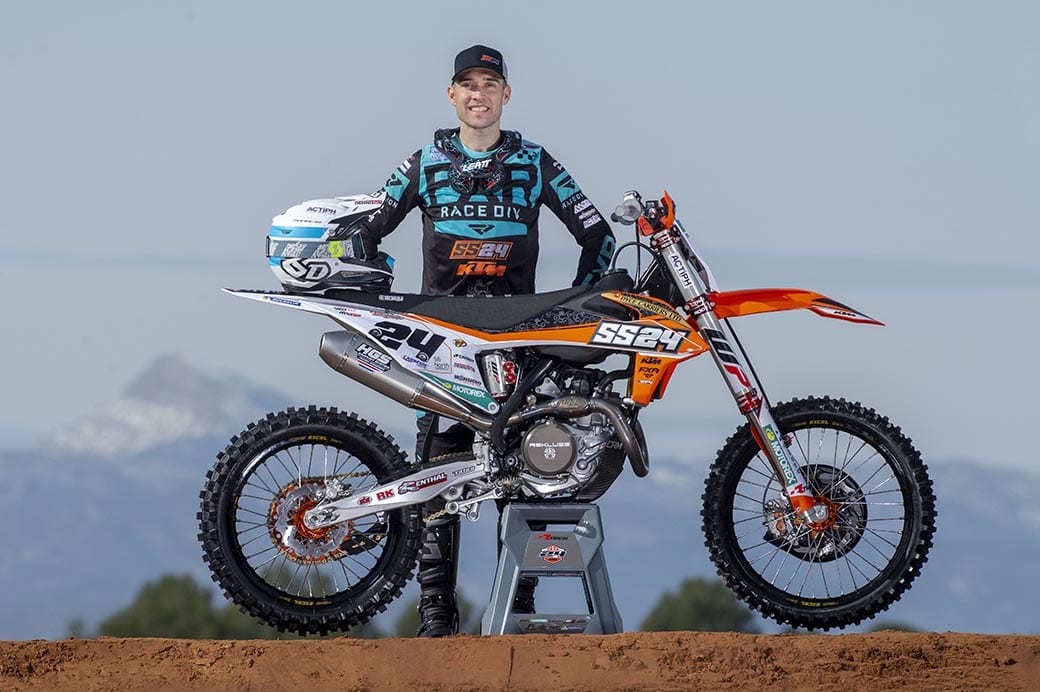 The popular Scotsman is the sole rider in the team, but can count on experience from within his new team to make sure he is ready when the gate drops on the 2020 season.
Simpson has been racing in the premier class of MXGP since 2011 and has represented Great Britain seven times at the MXoN.
He has seen many victories in his career and only has to look back to last year's third overall at the MXoN at Assen to show that he still is one of the finest racers Great Britain has ever produced.
Despite a few setbacks over the years, Simpson remains a firm favourite with fans, with the 'Simpson Army' supporting him throughout his racing career.
At 31, there are few with as much experience as Simpson in the field. This, combined with his technical abilities, will be what sets him apart from a depth of talent in the MX1 class of the ACU British Championship this year.
His talents allied to the Scotsman's sheer determination will prove that he has the speed to comfortably run in the top 10 of the MXGP class of the FIM World Motocross Championship.
Shaun Simpson will be making his racing debut under SS24 this Sunday, February 9 at Hawkstone Park.
For fans who wish to have a picture taken with him under his new setup, he will be holding a photo and signing session between 11:30am-12pm.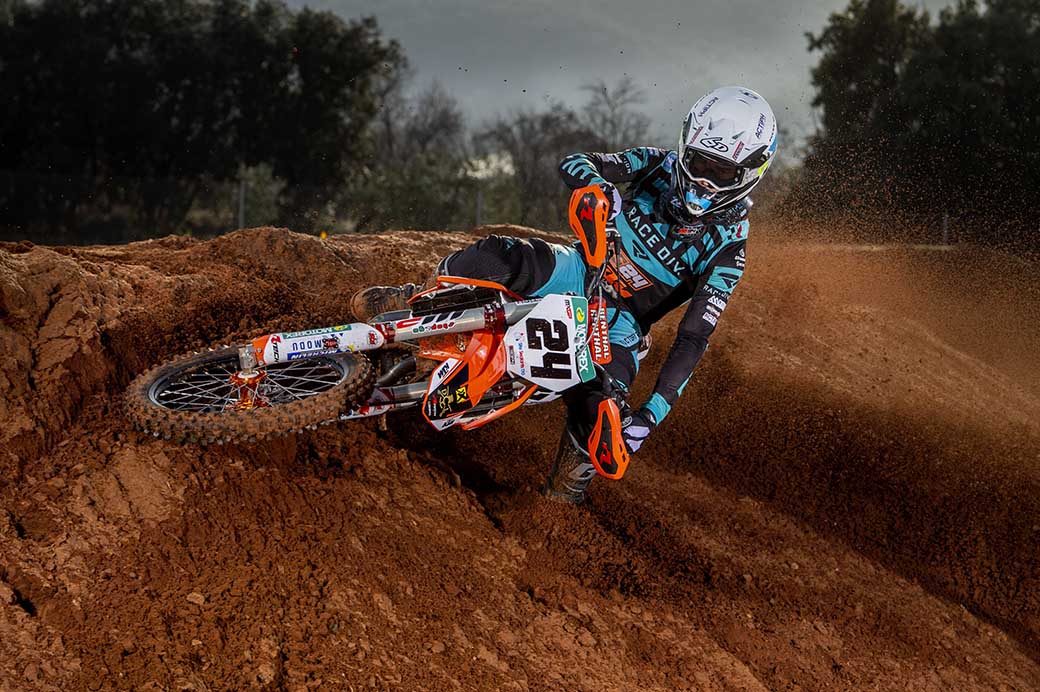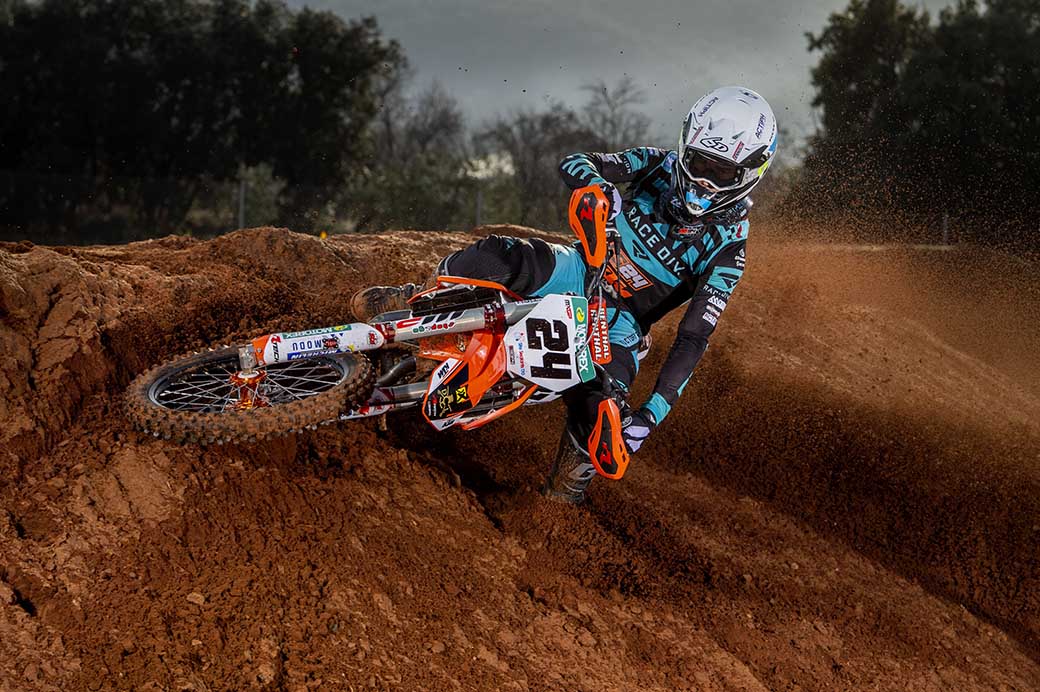 Shaun Simpson, Rider and Team Principal: "SS24 is a result of getting to a point in my career where I feel I know enough people within this industry to really give it a good go by myself and to make myself happy.
"Gone are the days where I can ride for Factory teams, but I still feel and believe I can run in the top 10 at World Championship level and be in contention to win the British Championship.
"That really is my goal for 2020, to win the British Championship and to finish within the top 10 in FIM Motocross World Championship. I feel like in the years past that I haven't been able to do things to the bike or change things as freely as I would like, and I know having my own team will allow me this freedom.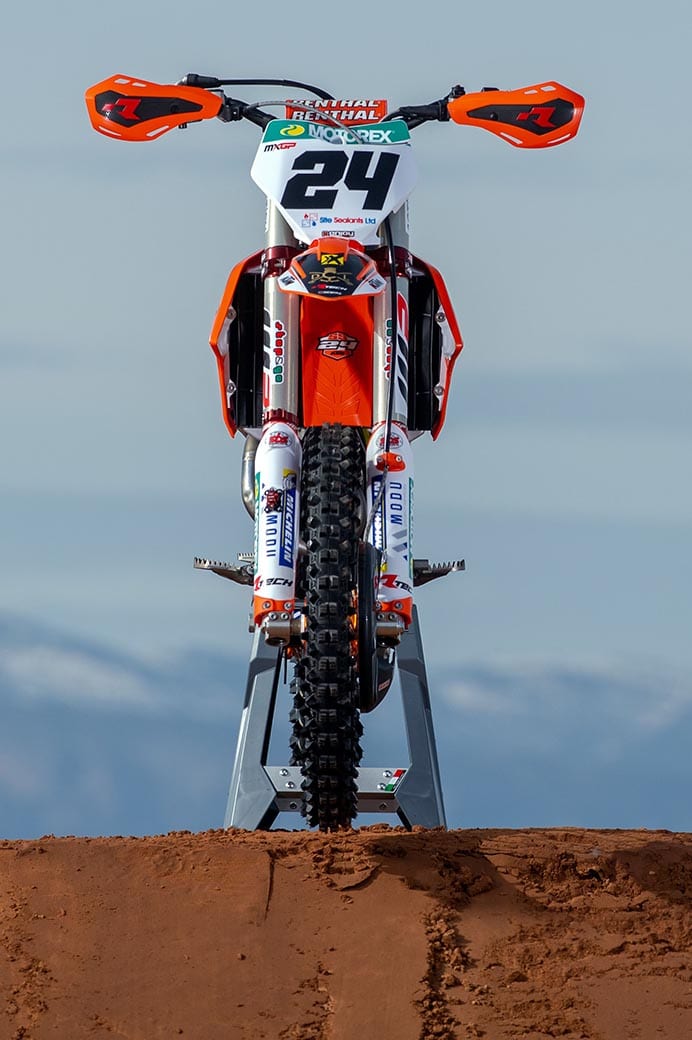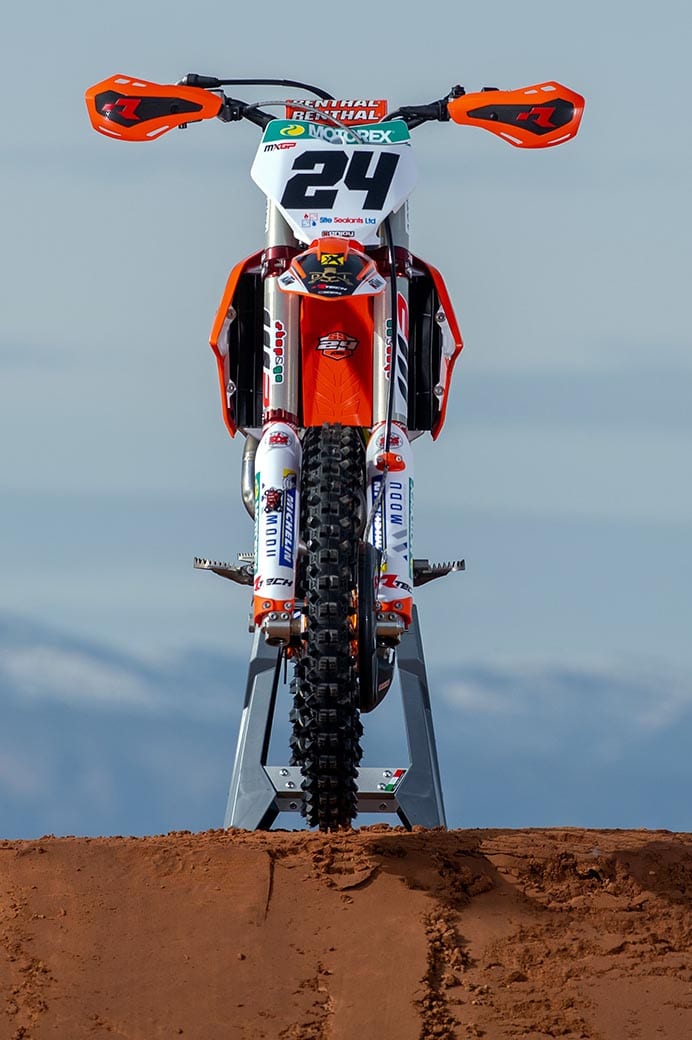 "To have backing from KTM UK, WP Suspension, Motorex, FXR, 6D, Leatt, Scott Goggles and everyone else that has come on board in that respect, including all the parts etc on my bike, has got me motivated to succeed. Essentially, I am taking a risk on myself here and I think people are getting on board with that.
"I have been pushing the Simpson Army, which I appreciate has been a loose term for my fan base for years, but I transformed it into a way of helping me fund the SS24 MXGP team, for which I am very grateful.
"This weekend at Hawkstone, will be the first official outing and I hope everything goes well so we can start the ball rolling. Who knows what the future holds but at the moment I am very content in the fact I am organised, prepared and physically ready.
"Everyone around me including my family is onboard with this and we are going to get through this together. This is a good challenge and I know if I had not done this, I would have looked back and regretted it."
[more-from heading="More Motocross" category="motocross"]