Round four of the Michelin MX Nationals headed to the hard pack Landrake track at the weekend, with SJP Moto KTM riders lining up for the youth classes.
Competing in the Big Wheel 85cc class was Billy Askew, while Charlie Heyman and Jayden Haigh were contesting the MXY125 class at the saltash venue.
The Saturday qualifying session saw Billy going fourth fastest in the 85cc class, with Charlie going second fastest with teammate Jayden seventh fastest. Billy rode well in both moto's and claimed a fourth in the opening race and followed this up with a fifth place in the second moto.
Going into the races on Sunday, Billy was disappointed with his results and was looking to improve in the final two races of the weekend. In the first race Billy came out flying and led the first race and set the fastest lap of the race before finishing in second, whilst the final race of the weekend saw Billy make a good start and was on course to taking another second place finish before crashing with a backmarker on the final lap which saw him finish in fourth at the flag to claim fourth overall on the weekend.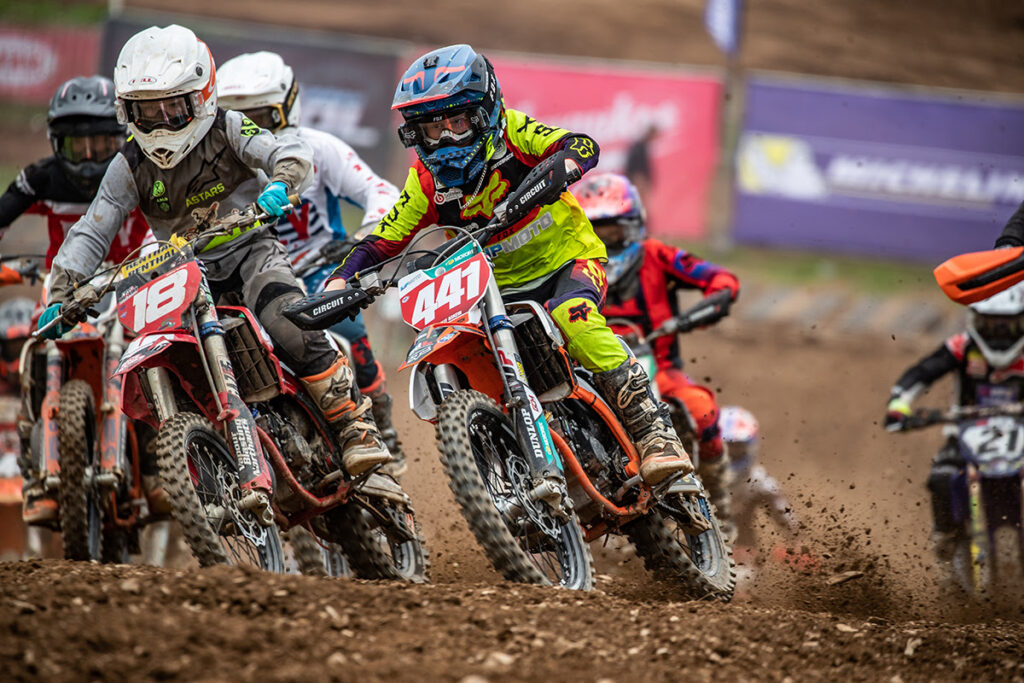 The MXY125 class saw both Heyman and Haigh looking for good results over the weekend. In the first race Heyman recovered for a bad start to the take the race lead and win the moto. Jayden was riding well and had worked his way up to sixth when he suffered a heavy crash and ended the moto in eighteenth at the flag.
The second race on the Saturday saw Charlie take another race win by over ten seconds, but for Jayden it was another tough race as he took a rock to the hand and rode in pain all race long and finished in thirteenth place at the flag.
Unfortunately, on the Sunday, Charlie was the lone rider in the MXY125 class after Jayden was forced to retire from the event with an injured hand. In the first race on the Sunday Charlie was in great form and took another race win.
The final race of the weekend saw Charlie make a great start and have the best race of the weekend, which saw him take the MXY125 race and narrowly miss out on the overall race win by just two seconds.

"This weekend has been a mixed one as a team,' said SJP team manager Leighton Haigh. "Charlie has been in great form and took four wins out of four races and nearly missed out on winning the final race outright."
"Billy was in good form on Saturday and rode to fourth and fifth. On the Sunday he rode much stronger and was on for two seconds had it not been for a last lap crash. Unfortunately, Jayden suffered a massive crash in the first race on Saturday and then in the second race he took a rock to the hand, and we decided to pull him out of the Sunday to get it checked out properly."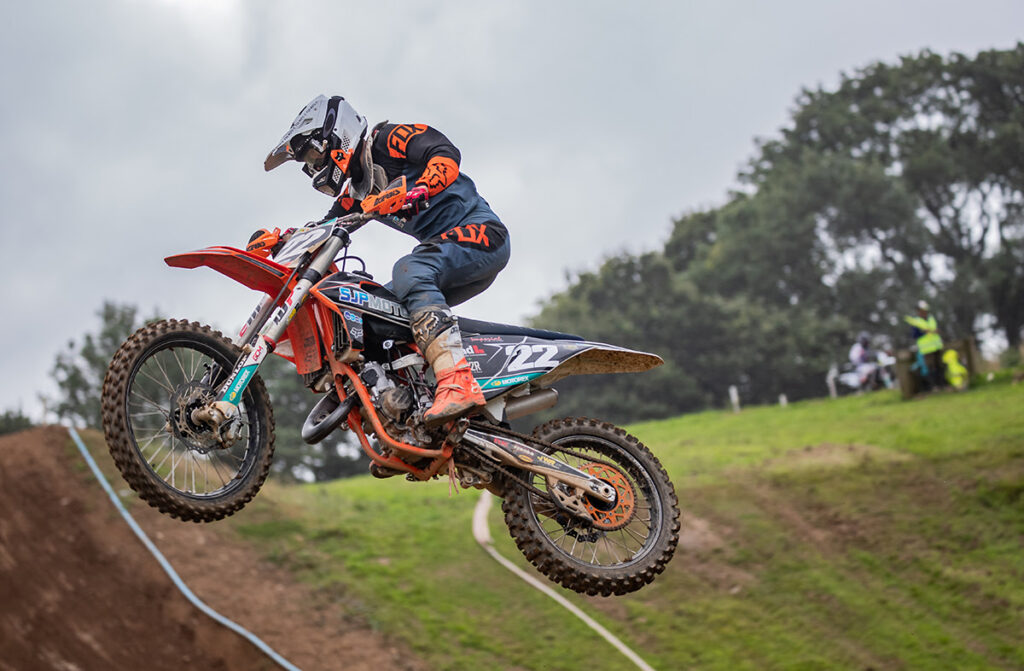 PC – Xcast Media