The Motor d'Albaida Complex has been the setting for the second round of the Spanish Motocross Championship which has been jam packed full of european and MXGP riders looking to get some races under their belts.
Yesterday, in the qualifying rounds, José Antonio Butrón and Rubén Fernández were the best in EliteMX1 and EliteMX2 while Pablo Gutiérrez and Jana Sánchez won the races that were held in the afternoon of MX125 and MX Femenino.
Ander Valentín led at the beginning of the first race of the highest category, but he crashed and Brian Bogers took over. Butrón, Ander himself and Carlos Campano followed behind. Halfway through the race, Valentin took second with Campano glued to him fighting for second position. In the last lap, Carlos passed Ander and finished second behind Brian Bogers, as Zachary Pichon closed the top three.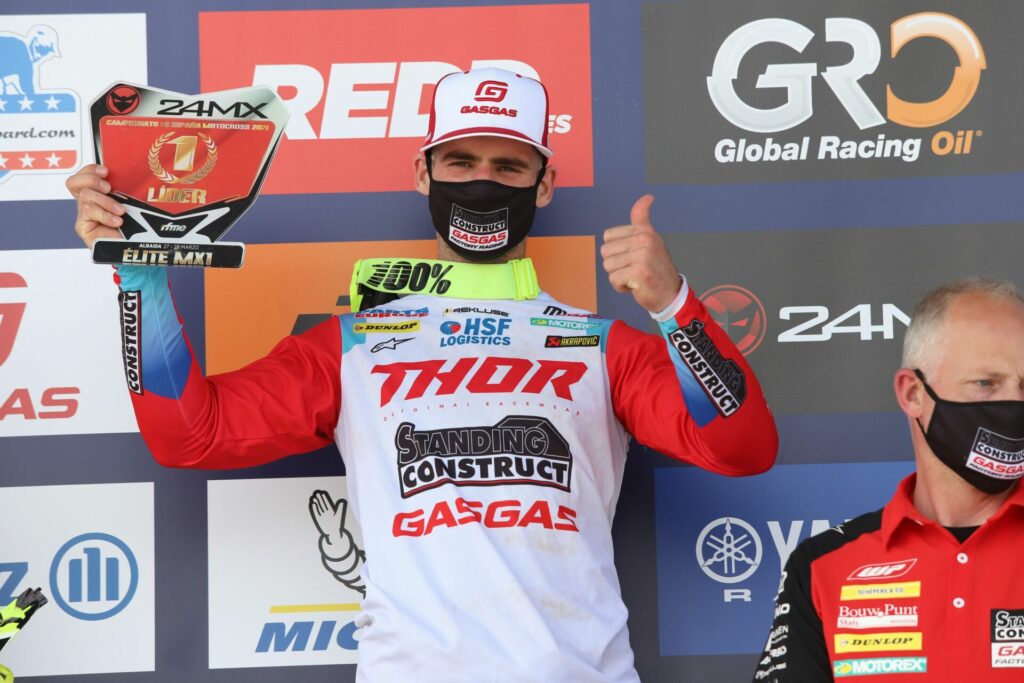 In the second, Campano was the one who came out the best as he endured the attacks of all those who came from behind. Bogers went down to so Valentín, Pichon, Arcarons and Butrón have been in charge of fighting for a place on the podium. Five minutes to go, Ander passed Carlos and placed first while Butrón slipped third. But not everything ended there with José Antonio and Ander have exchanging the first place several times until the Husqvarna went down, giving the lead to the KTM and leaving Bogers second. In total, the Dutchman has taken the victory and revalidates his 24MX Leader badge.
You can watch all of the weekend's racing by clicking here.