The Judd KTM British Youth Championship got off to a soggy – and ultimately curtailed – start at Little Silver near Exeter on Saturday. A large amount of rain and access problems to the venue meant it was eventually considered too unsafe to continue and the meeting was called off following the first day of racing.
While most groups got two motos in on the first day, the Auto class got just the one – and on a shortened circuit. Casey Lister took the lead at the start of the race but Judd Orange Brigade's Riley-Ray Barrow moved into the lead on lap one as chaos ensued behind them with Cohen Jagielski and William Evans both slipping backwards down the running order after running near the front.
On lap three TS Racing/VIP Motocross' Lister made a move back to the front where he'd stay until the end with Barrow finishing a strong second and Charlie Crampton having a strong ride through the pack to secure third. Brian Gyles made it all the way up to fourth from a 22nd place start but long journeys are his speciality…
With the Autos only managing the one race, that result stands as the overall for the round and also the championship standings after round one.
65cc class rookie Jayden Jones absolutely dominated his class taking a pair of wins aboard his SJP Moto Husqvarna. A consistent pair of thirds for Riley Ingram saw him take the second step of the podium while Sonny Rooney took third overall with a 2-4 scorecard that saw him tie on points with Ingram but miss out on the better second race tiebreaker. Drew Stock just missed out on a top-three ranking, as his 5-2 finishes saw him fall two points short of the leading trio.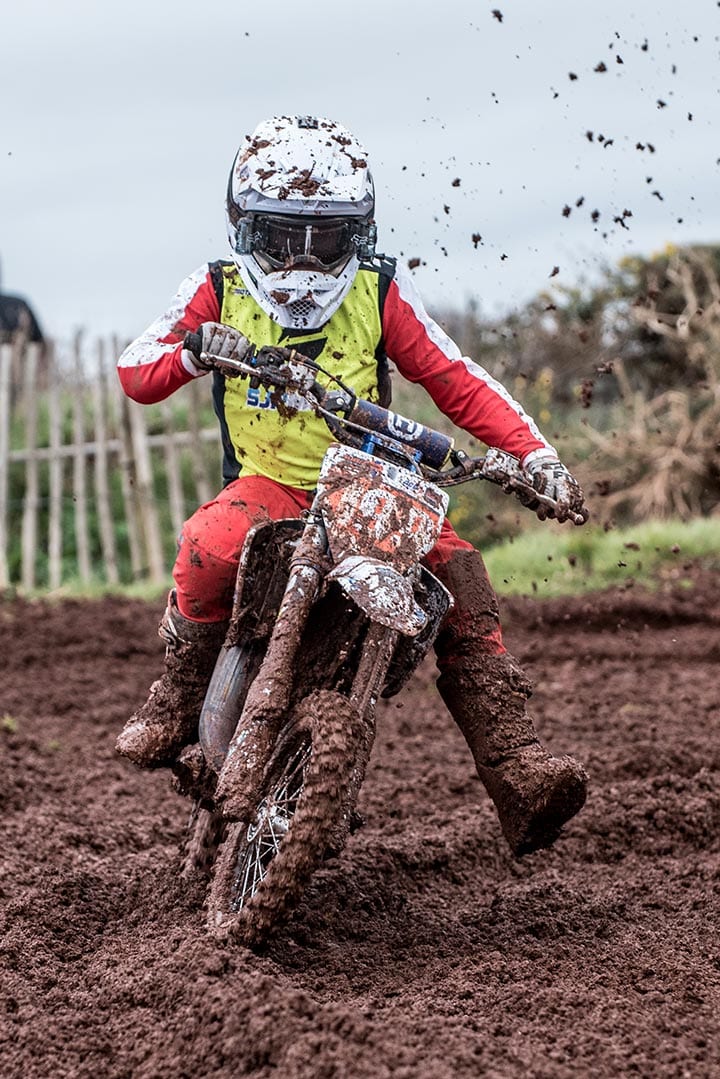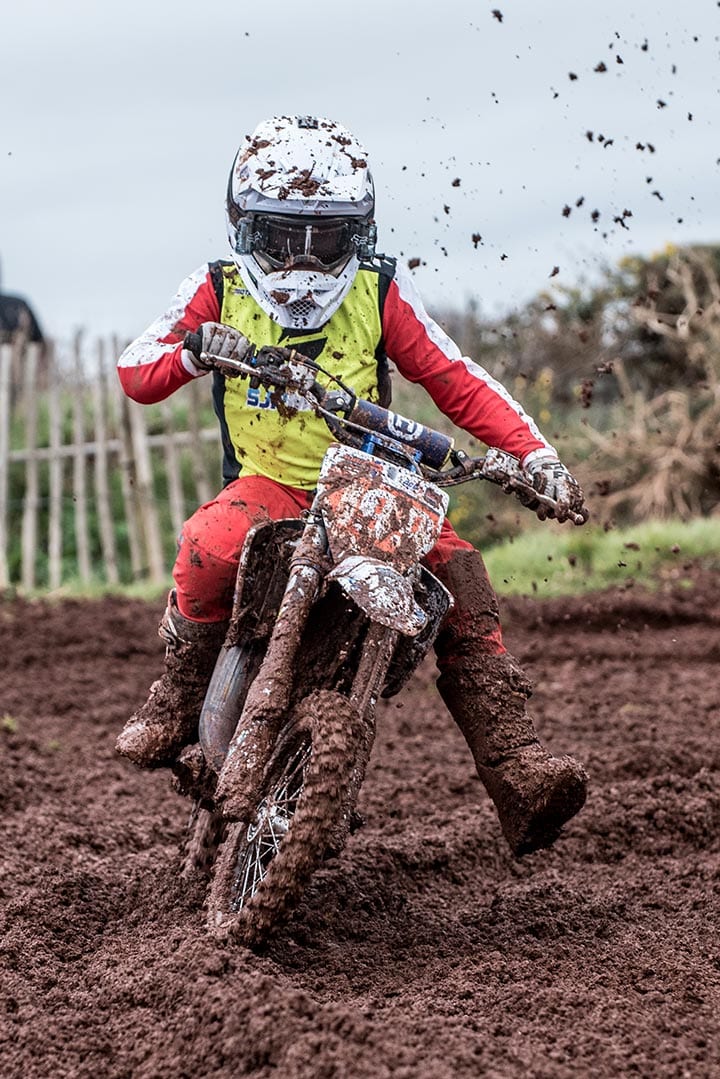 The Small Wheel 85 class was all about SJP Moto Husqvarna's Billy Askew who ran a solid 1-1 to take the overall and an early championship lead. Billy won race one by almost a minute although runner-up Ashton Boughen was much closer second time out.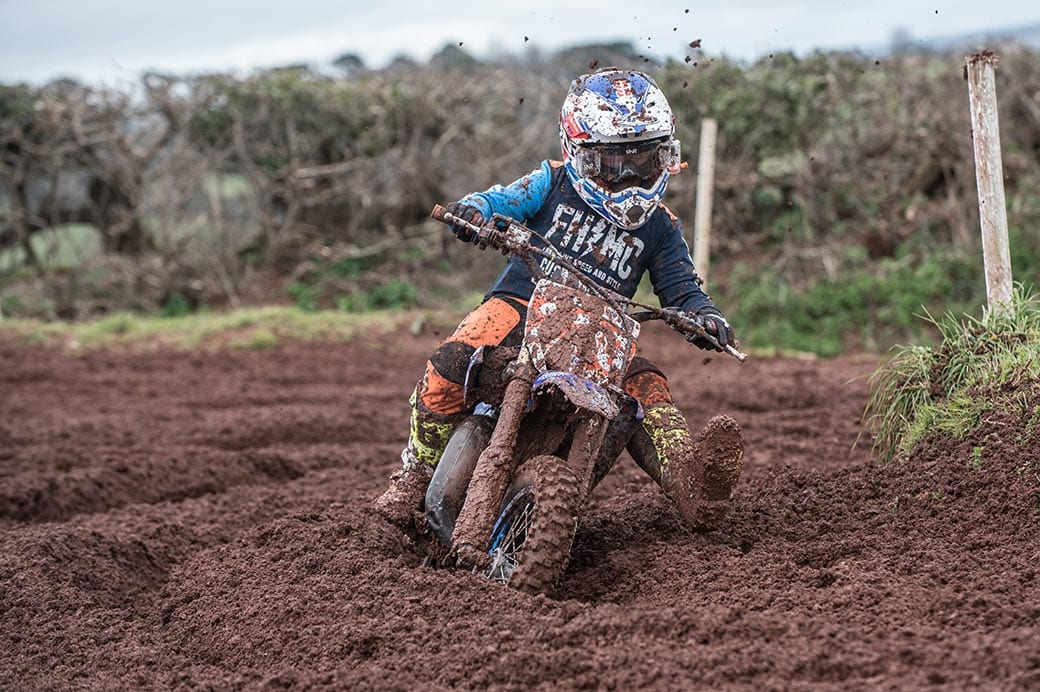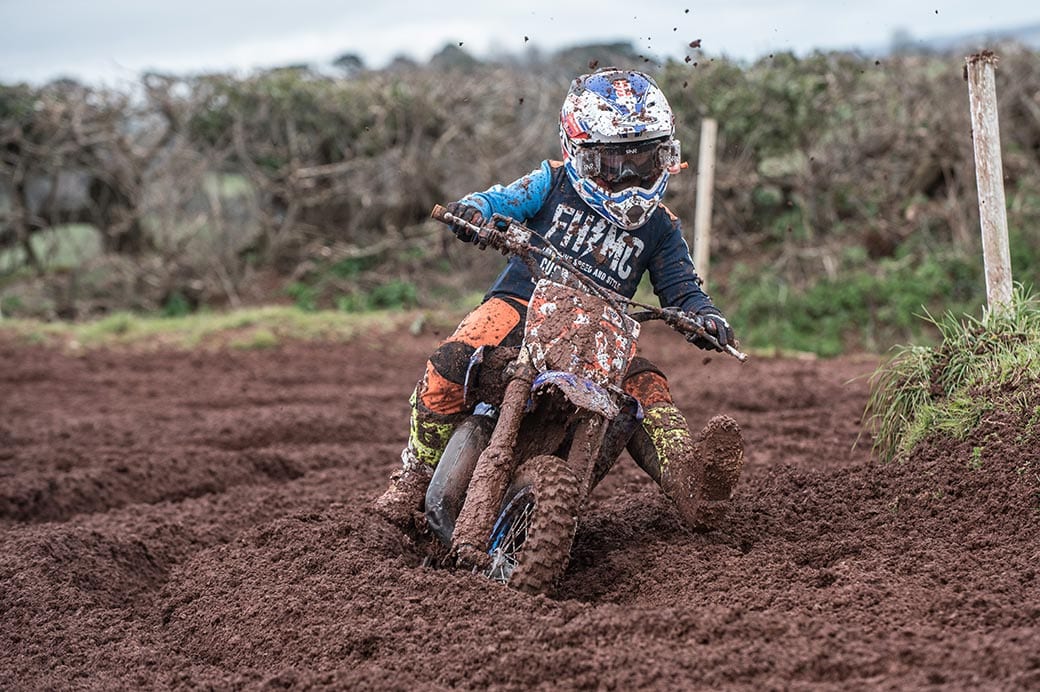 Boughen's 2-2 put him second overall while a similar run of consistency put Joey Benfield in third with a 3-3 scorecard. 2019 65cc champion Reece Jones took a fantastic fourth with a pair of fourth-place finishes in his class debut.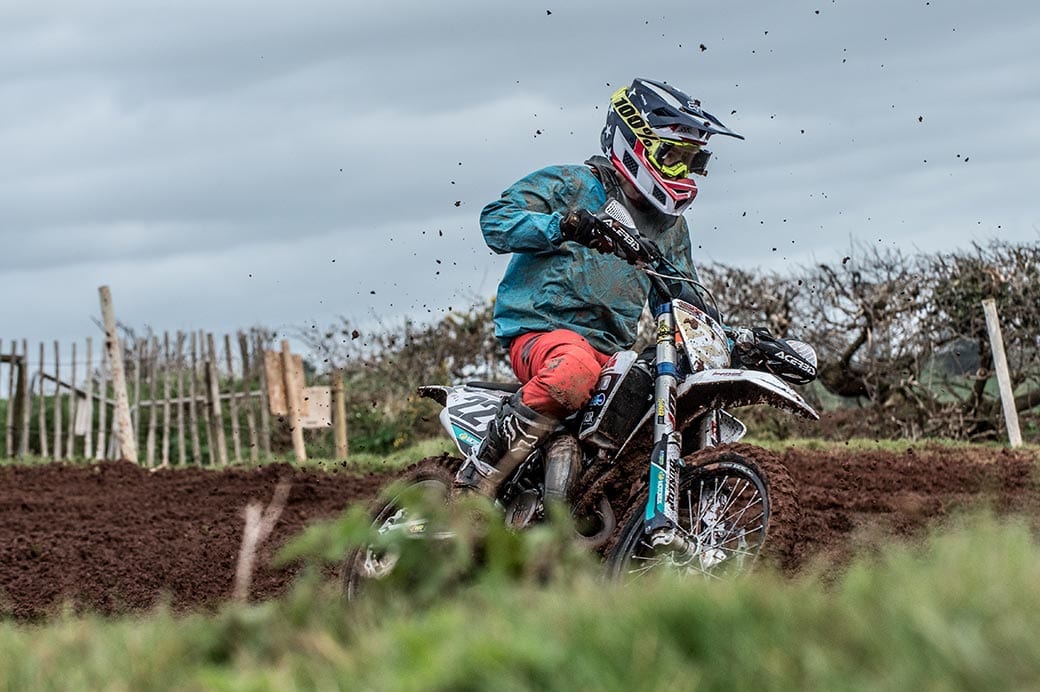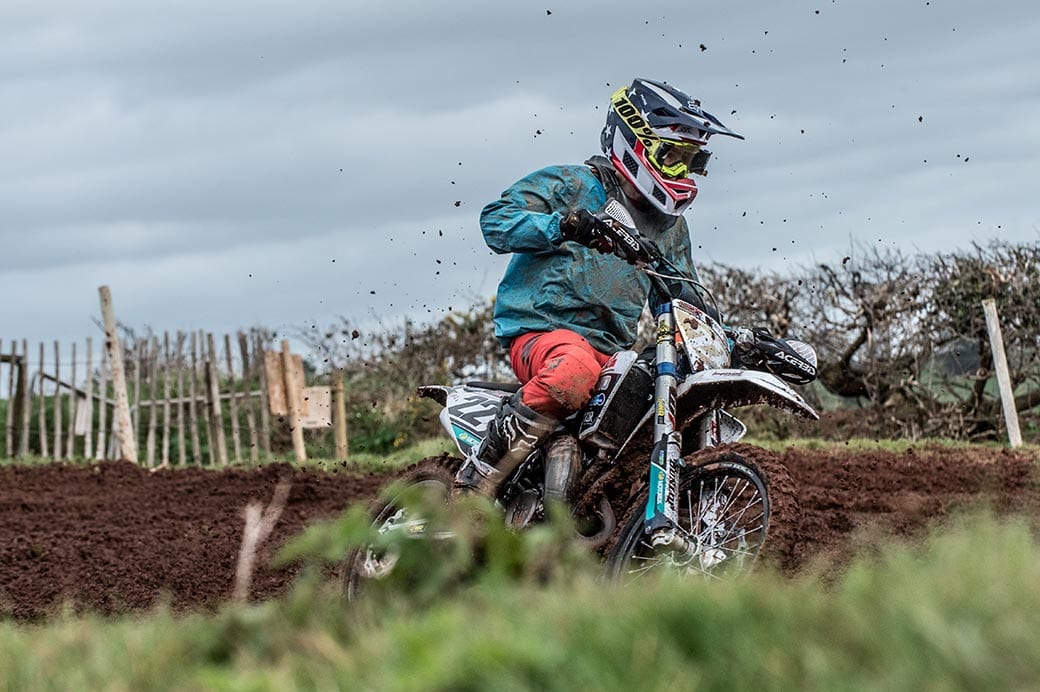 The Big Wheel 85 class was the Charlie Heyman show as he racked up another double win for the SJP Moto Husqvarna team. GRT Holeshot KTM's Ollie Colmer eventually overcame Kiean Boughen in their battle for second overall as each rider took a second and a third behind the flying Heyman. Colmer's second came in the second moto so he took second overall with Boughen third albeit tied on points.
Cheddar MX's Jake Smith took a phenomenal fourth with a 4-6 run of finishes to just outscore Passion Racing's George Hopkins who finished fifth with a 7-4 scorecard.
The MXY2 class is split into 125 and Open divisions for 2020 with reigning 125 BYC champ Preston Williams taking outright – as well as 125-class honours – in moto one with a dominant display on his Judd Orange Brigade KTM. Jude Morris ended up second on his 125cc FXR Europe Husqvarna with Jack Lindsay the first of the Open class riders in third ahead of classmate Cullen Scott.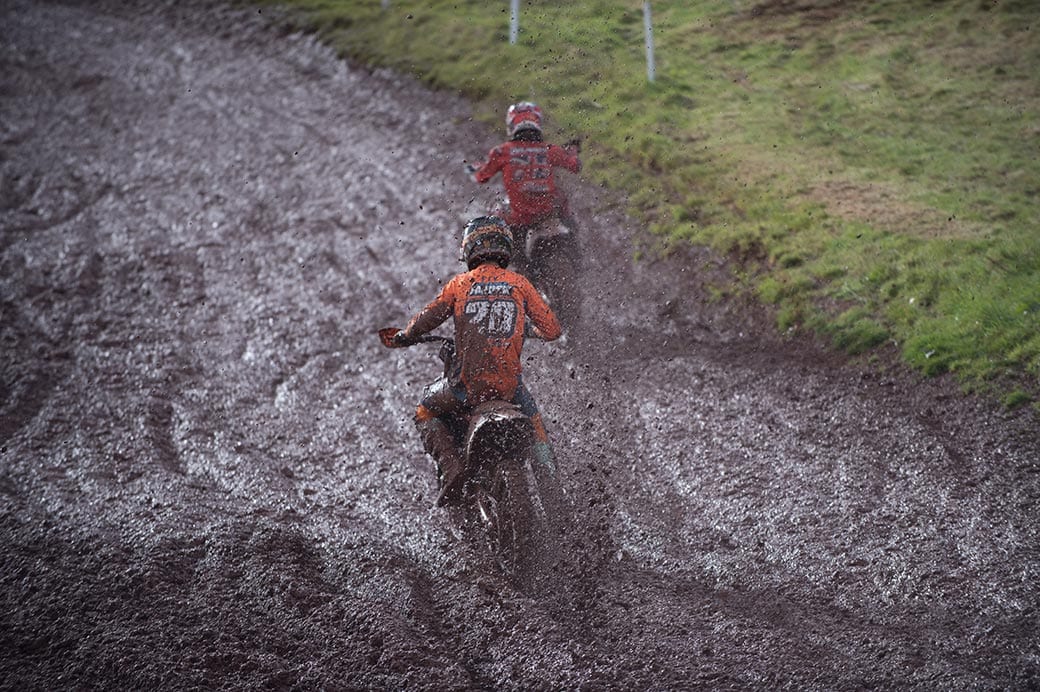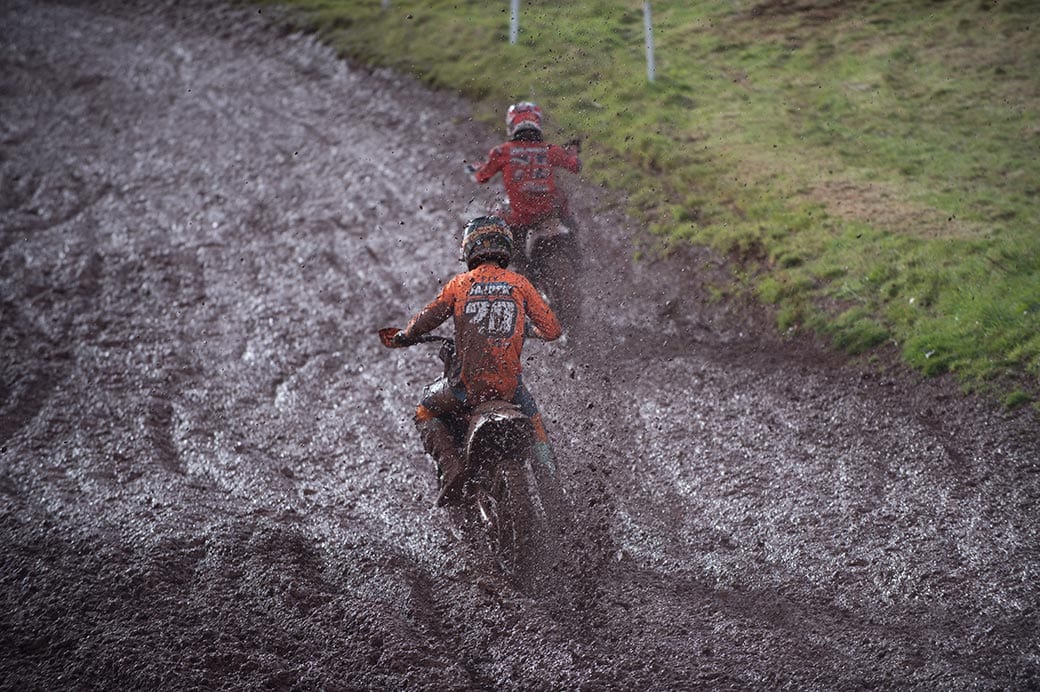 Race two was all about Scott though as he won the moto by around four seconds ahead of Williams who had a 10-second buffer over Morris in third.
By class, Scott took Open overall honours on his Team Green Kawasaki as Tom Murphy snatched second with a 3-2 scorecard as race one supremo Lindsay slipped back to sixth second time out to clinch third overall on the Apico Husqvarna.
Williams ended the day on maximum points in the 125 class with a 1-1 scorecard ahead of double runner-up Jude Morris and JOB team-mate Louie Kessell. Just missing out on the top three was class rookie Charlie Palmer who ran 4-4 after moving up from the BW85 division over the winter.
With round one in the history books, there's a lengthy wait for more on-track action due to the Coronavirus outbreak. As things stand – and things are changing by the day – the MXY2 series will resume at Foxhill on May 3 while the other BYC classes will have to wait until their second round which is at Rhayader on May 16/17. Let's hope we don't have to wait any longer as the on-track action at round one was stunning…
Little Silver Results – 2020 Judd KTM British Youth Championship
Autos
Casey Lister 45
Riley-Ray Barrow 42
Charlie Crampton 40
Brian Gyles 38
Caiden Brand 36
Arthur Moore 35
Ethan Gawley 34
Harry Dale 33
Kasey Crampton 32
Aaron Todd 311
65cc
Jayden Jones 90
Riley Ingram 80
Sonny Rooney 80
Drew Stock 78
Alfie Geddes-Green 71
Robbie Daly 69
Liam Bell 68
Zane Stephens 66
Hayden Statt 63
Blake Ward-Clarke 62
Small Wheel 85cc
Billy Askew 90
Ashton Boughen 84
Joey Benfield 80
Reece Jones 76
Gus Mustoe 70
Ryan Waggott 68
Harlow Green 67
Charlie Richmond 65
William Murphy 63
Phillip Tchorek 59
Big Wheel 85cc
Charlie Heyman 90
Ollie Colmer 82
Kiean Boughen 82
Jake Smith 73
George Hopkins 72
Joel Fisher 67
Ben Mustoe 66
Tyla Hooley 63
James Barker 61
Henry Life 61
125cc
Preston Williams 90
Jude Morris 84
Louie Kessell 80
Charlie Palmer 76
Tomos Wright 69
Joe Brookes 67
Sam Atkinson 66
Buster Hart 65
Domonic Newbury 63
William Farrow 57
Open
Cullen Scott 87
Tom Murphy 82
Jack Lindsay 80
Aaron Patstone 71
Tyler Westcott 71
Mark Bracegirdle 70
Shiaru Honda 70
James Smith 70
Charlie Kent 66
Tomas Hardcastle 65
[more-from heading="Latest News" category="news"]