He came, he saw and he bloody well conquered but Jeffrey Herlings (Red Bull KTM) – the world's fastest motocross rider – was forced to work for it every step of the way as the Ashbrook Hazport Tysers Hawkstone Park International went ahead in horrendous conditions.
Actually, conditions weren't just horrendous – they were truly atrocious as well – but Shaun Simpson (SS24 KTM) knows the legendary Shropshire circuit like the back of his hand and he's also no stranger to toughing it out in adverse conditions.
The Scot won the opening moto after Herlings was forced to play a race-long game of catch-up to third and then mirrored his Dutch rival's result second time out.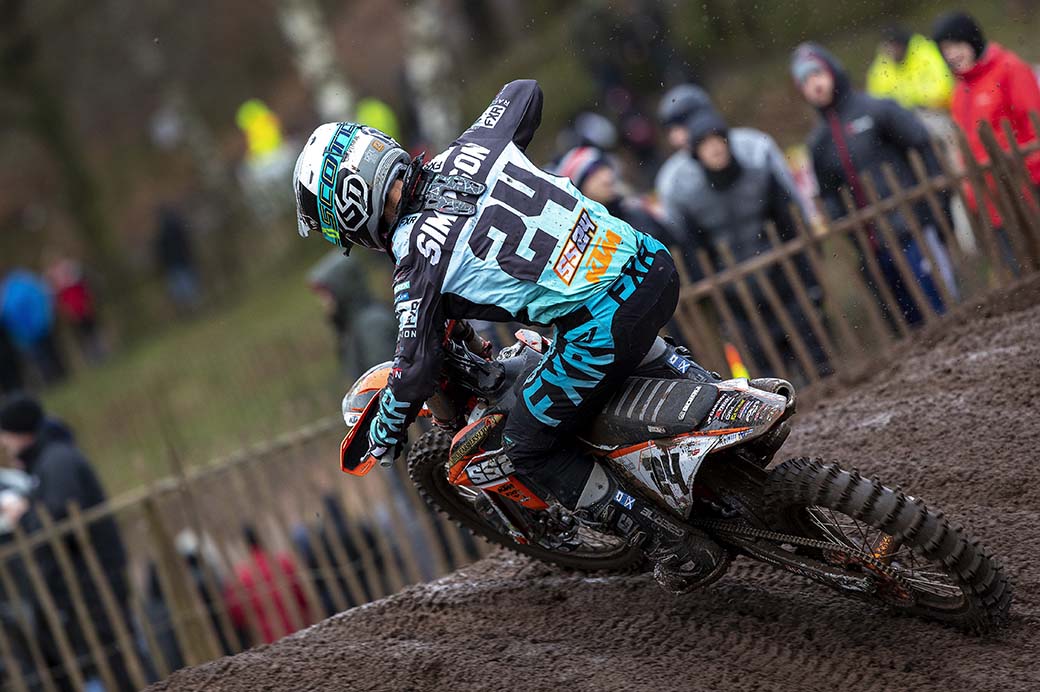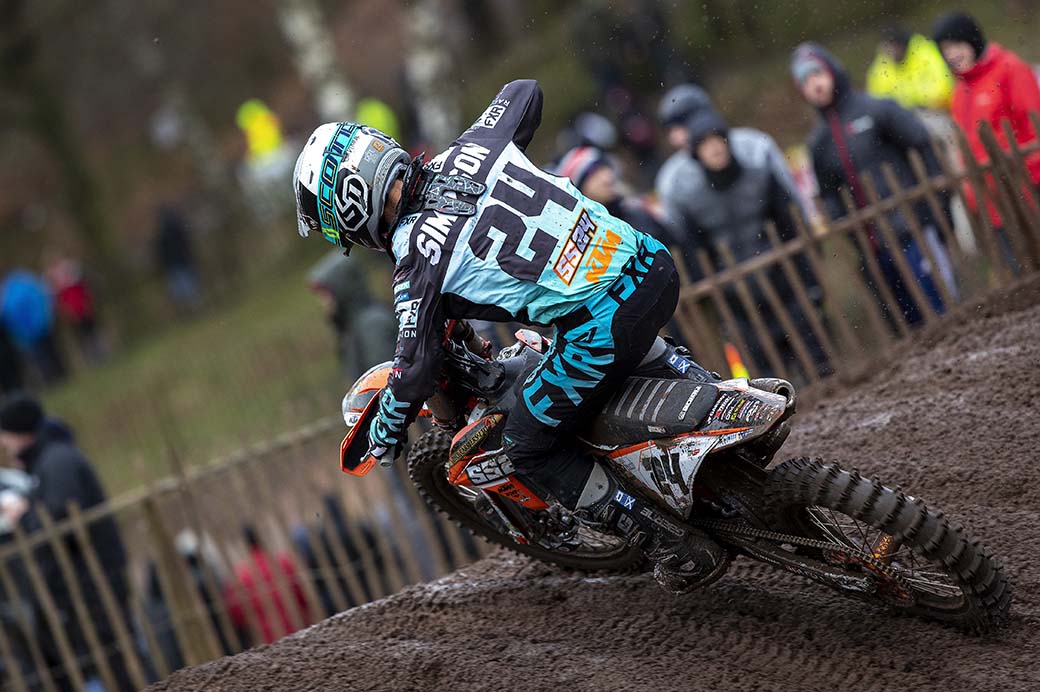 But his 1-3 card wasn't good enough to secure the top step of the podium from Herlings' 3-1 scores.
Dutchman Glenn Coldenhoff (Red Bull KTM) didn't debut the GasGas – he said in a post-race interview that he'll get the bike just days before the opening round of the FIM Motocross World Championship – but 2-2 scores put him on the box in third.
"Today I was racing," said Herlings. "But it was kind of an enduro at the same time. In the first moto, I had a start crash and had to come from dead last but managed still to get right on Glenn in third and in the second moto I got the holeshot – that made it easier – but once you got into the lapped riders it made things difficult.
"It was difficult to overtake because it was really one-lined but it could be the same at Matterley in three weeks' time with the weather so it was a good practice."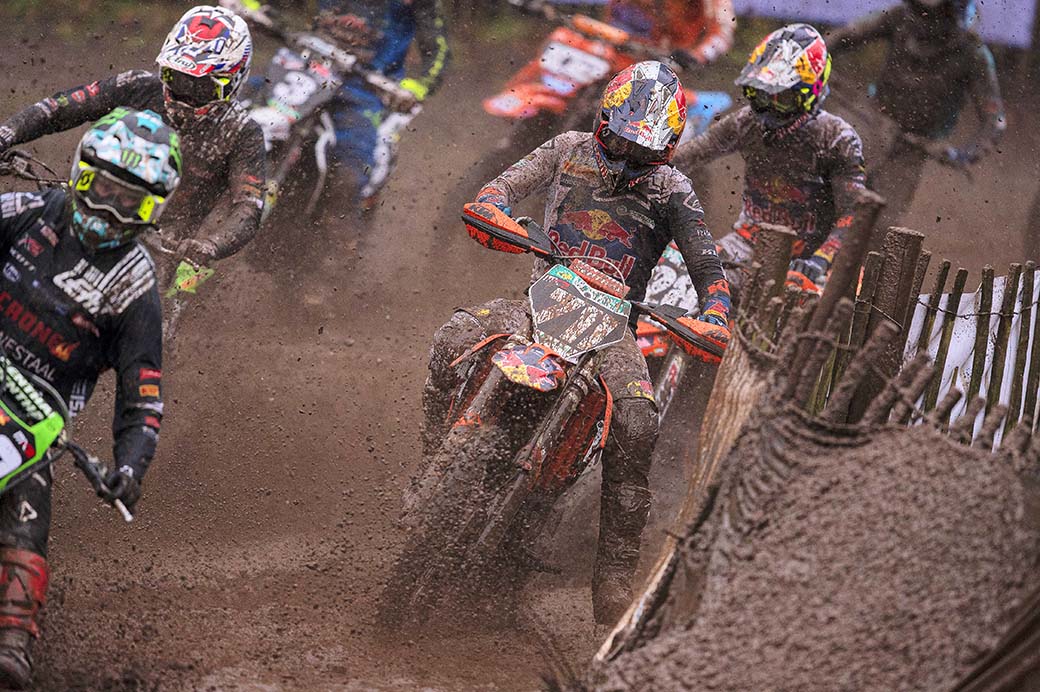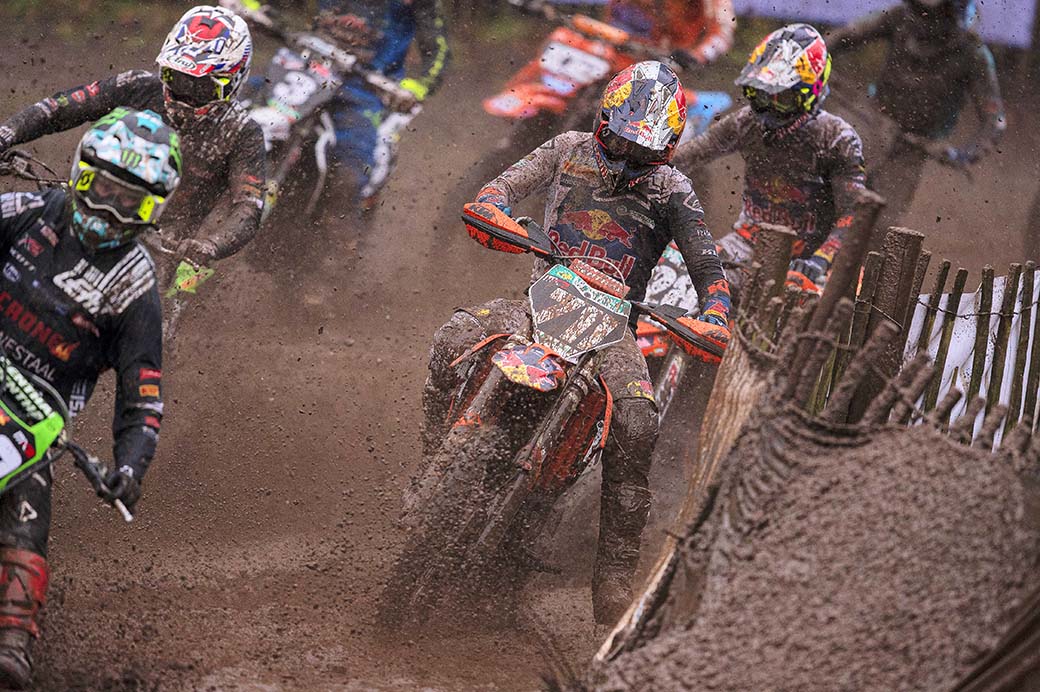 [inline-teaser article="video-hawkstone-international-2020-highlights-mx-raw" class="watch" align="left"]
There was another tie-break in the MX2 class where French teenager Tom Vialle (Red Bull KTM) emerged on top with his 6-1 card making him the winner ahead of Denmark's Mikkel Haarup (F&H Kawasaki) who recorded a pair of third-placed moto finishes.
Just to underline how close it was throughout the classes, Liam Everts (Team KTM Liamski) took the overall in the EMX125 division on – yep, you guessed it – a tie-break with rising British star Joel Rizzi (PAR Homes RFX Husqvarna) who went 1-2 compared to the Belgian's 2-1.
"Of course I enjoyed Hawkstone Park," said Everts, "and I hope to be back next year."
Herlings' start crash put him near the back of the field in the opening MX1 race on a day when the holeshot was the only option. Simpson, however, pulled out a great start and no-one else got a sniff of the only rider wearing immaculate kit for most of the moto.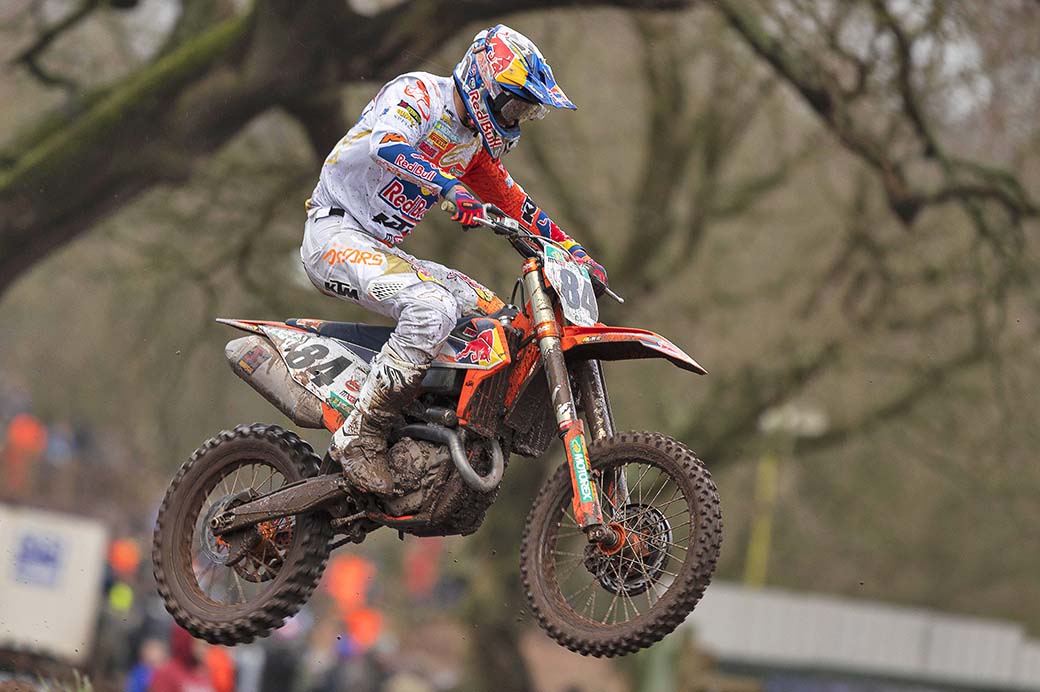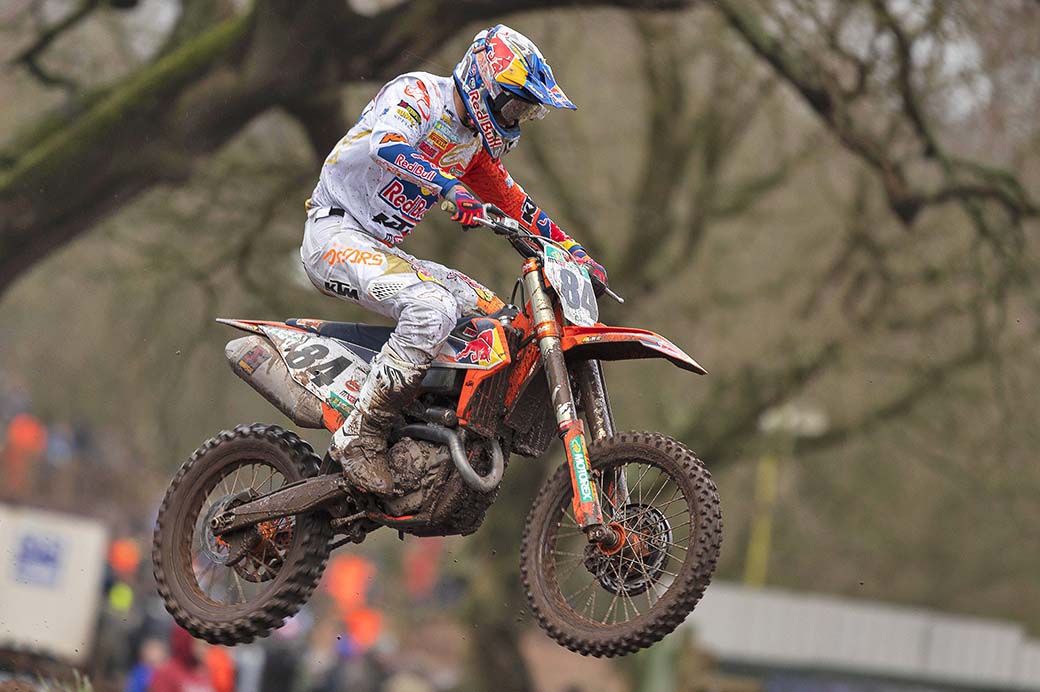 Running with his own team this year, Simpson led every lap of the first race and was a comfortable 14 seconds clear of Coldenhoff at the flag with Herlings charging through from 25th after the opening lap to third, albeit another second behind.
Harri Kullas (CAB Screen Deos Group Honda) was a distant fourth chased by America's Thomas Covington (Gebben Yamaha), Julien Lieber (JM Honda) and Mel Pocock (MSR Redline Honda).
Race two was a foregone conclusion after Herlings took the holeshot and led every lap to secure the overall. Coldenhoff quickly slotted into second and kept Herlings on his toes all the way to the flag with Simpson coming through from sixth after the opening lap to third just before half-distance.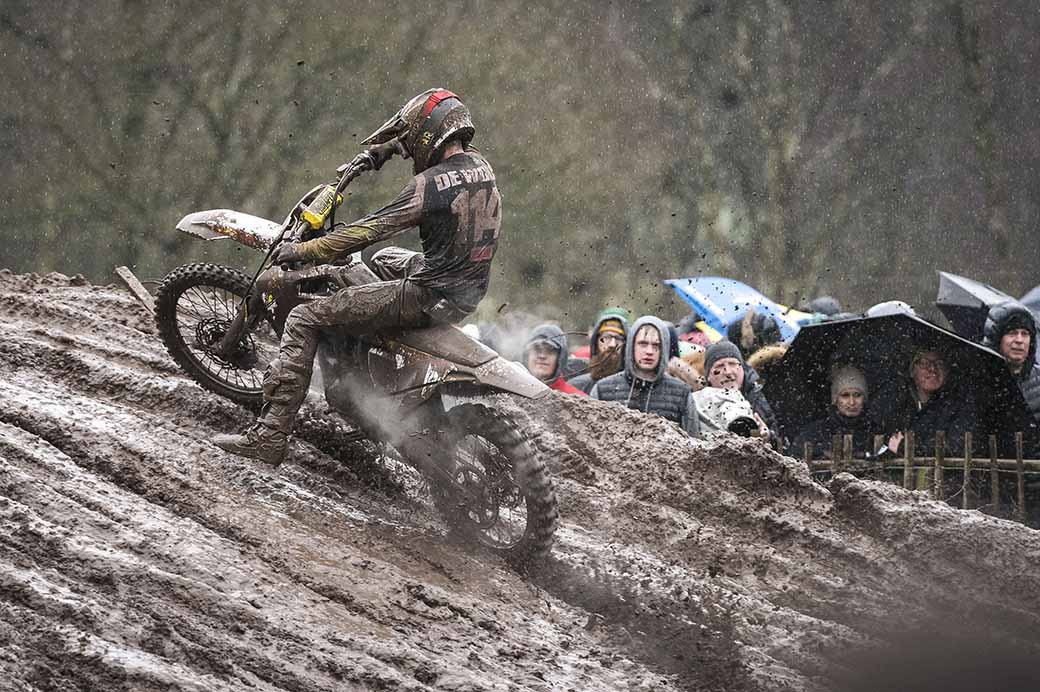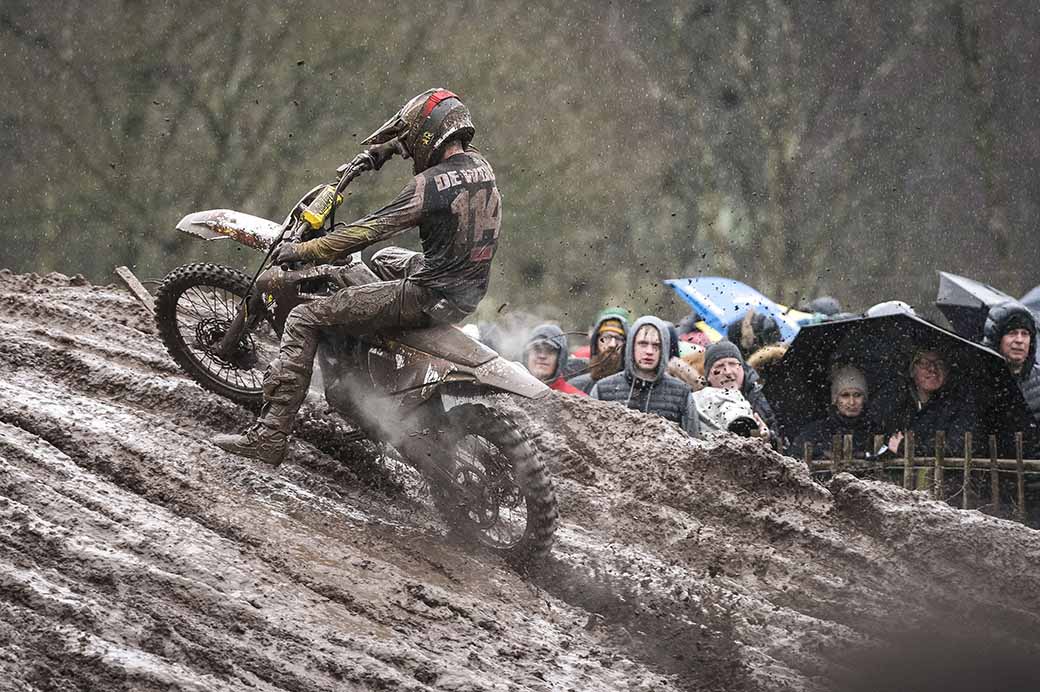 Brent Van Doninck (ASA United Husqvarna) was fourth to put a smile on his main sponsor Lee Tolan's face ahead of Lieber, Kullas and two-time British champion Evgeny Bobryshev (PAR Homes RFX Husqvarna).
From the get-go, MX2 shaped up to be a battle between Vialle and Haarup with the Danish rider's 3-3 scores good enough for second overall from Rene Hofner (Red Bull KTM) who raced to 2-6 finishes.
Australia's Jed Beaton took second in race two to make sure of fourth overall with Kay De-Wolf taking fifth on the day with a 4-7 scorecard, two places ahead of best Brit Josh Gilbert who went 13-4.
The EMX125 class was always going to be a battle between Everts and British favourite Rizzi and at the end of the day it was the son of the 10-time world champion who came out on top.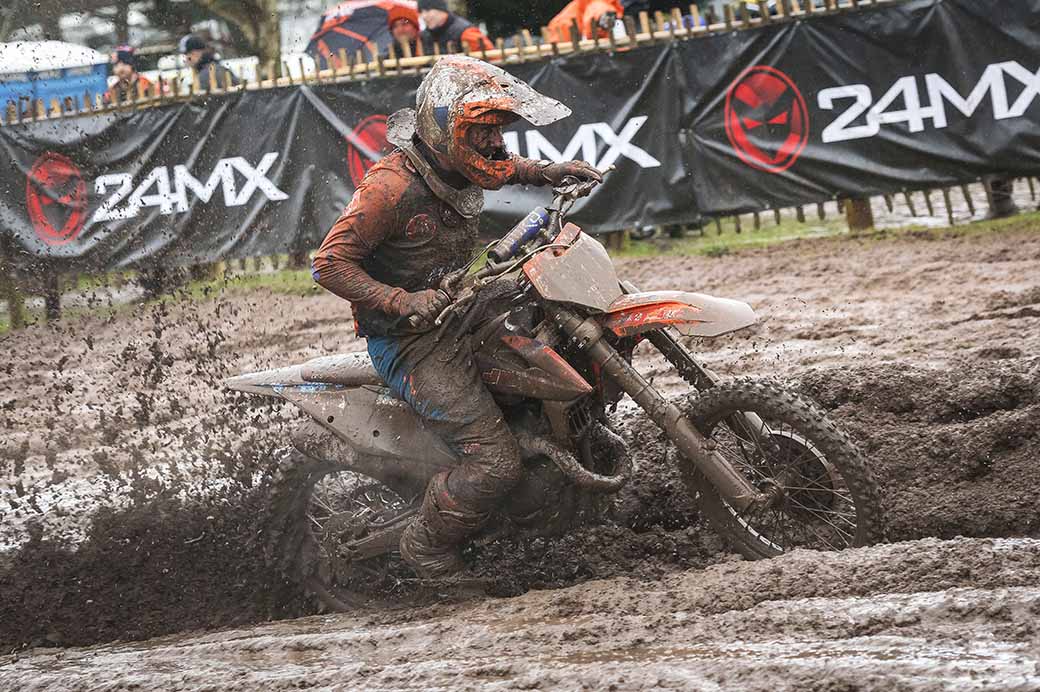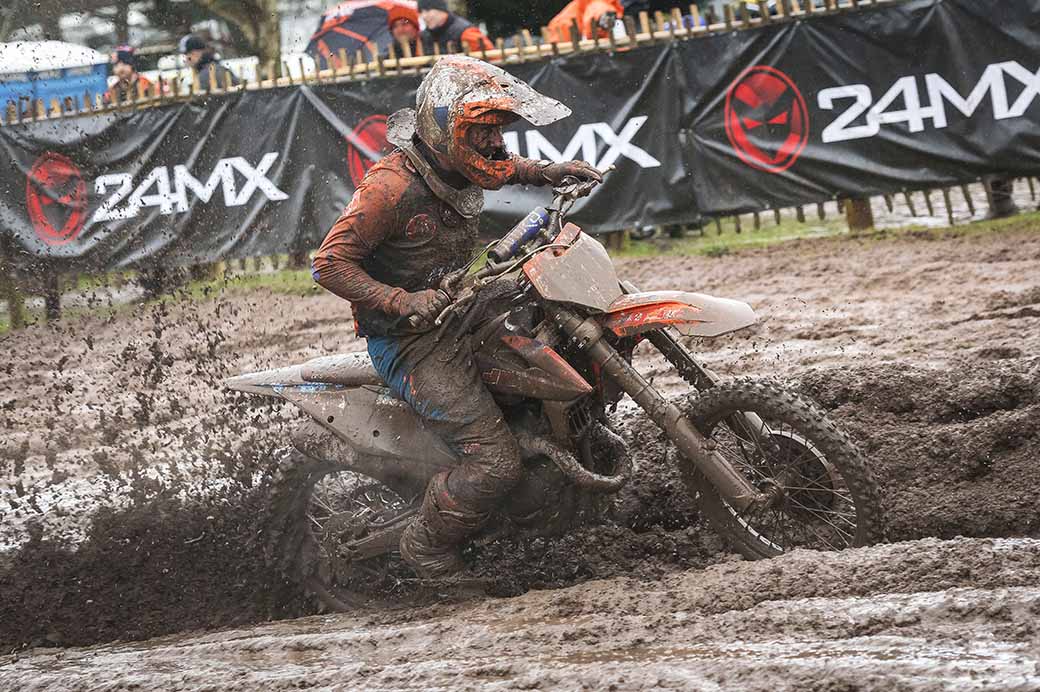 Rizzi won the opening moto by over two seconds ahead of Everts but the Belgian battled back and his win in race two by almost 50 seconds was easily good enough to land him the overall.
[inline-teaser article="hawkstone-mx-results-2020-international" class="read-more" align="right"]
Camden McLellan (Jumbo Husqvarna) claimed third overall with his 3-5 card enough to win himself a podium place ahead of Scott Smulders (Jumbo KTM) who went 6-3 and Essex racer Bobby Bruce (Yamaha) who ran 5-4.
There were no winners and losers at Hawkstone Park – no points or money was up for grabs – but fans got a taste of who's going to be on it at Matterley Basin when the world championship kicks off at the start of next month.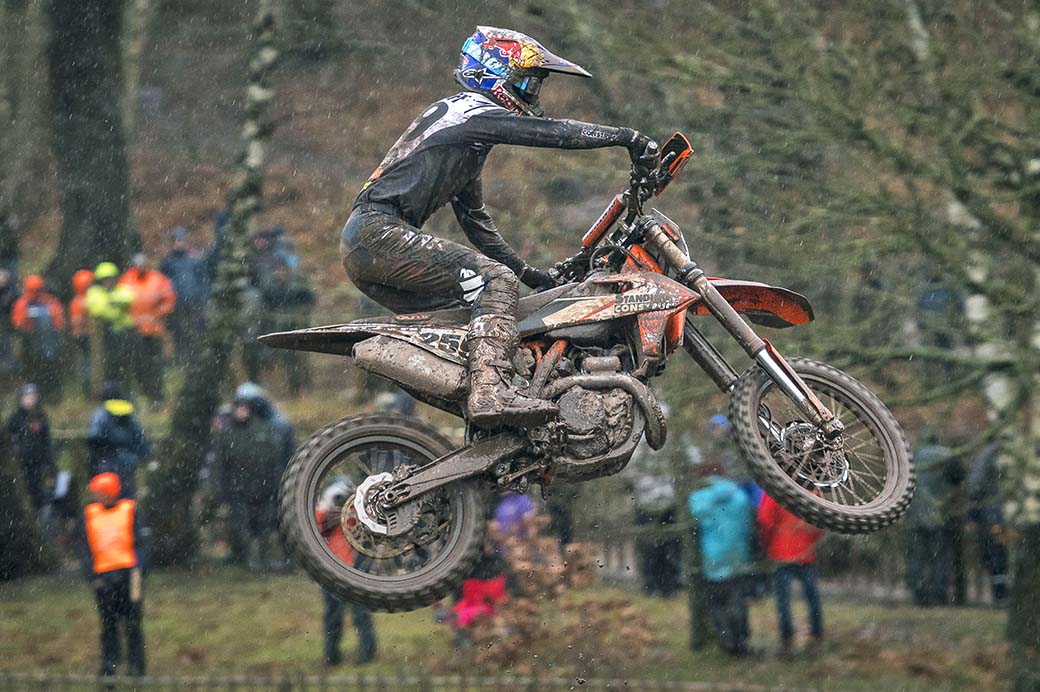 Herlings has to start as favourite to win his fifth world title – his second in the blue-ribband MXGP class – and the MX2 crown is wide-open since Jorge Prado (Red Bull KTM) elected to move up to the 450s.
Hawkstone Park remains the daddy of all tracks. Want it rough? Want it as hard as it gets? Want to earn that win? Hello Hawkstone…
[more-from heading="More Hawkstone International" tag="hawkstone-international"]