Chambers racing team contested the EMX championship this weekend in Oss, for round four of the FIM MXGP World motocross championship.
After scoring points at the opening round of the EMX Championship, Tom Grimshaw was once again competing in the EMX250 class. Ben Franklin also made his competitive return to action after injury in the EMX Open class on his 350 Husqvarna machine.
Ben started the day with 30th fastest in the Free Practice before improving his laps in the timed qualifying session to the move up to 27th gate pick, ready for the two races. The first EMX Open race saw Ben finish the opening lap in nineteenth place and settle into a strong rhythm at the beginning of the race. During the middle of the race Ben dropped to twentieth position but soon recovered to finish nineteenth at the finish for a point scoring ride in the first moto, and then he brought home an eighteenth finish in the second moto of the day, giving him a twentieth overall finish.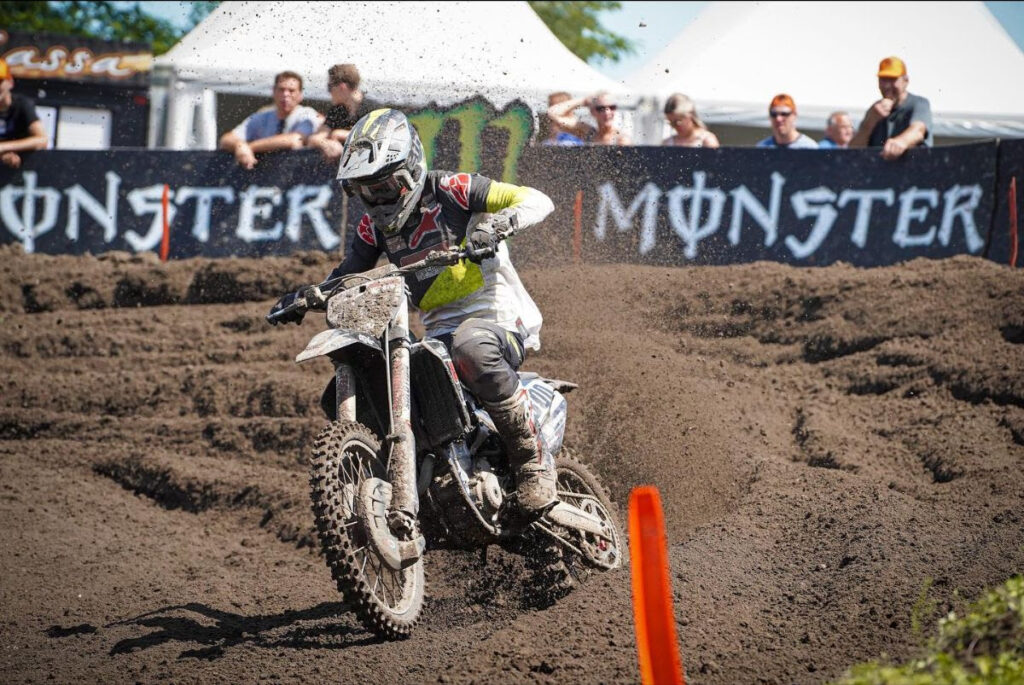 In the EMX250 class, Tom went sixteenth fastest in the free practice sessions, but struggled with an issue with the electric starter on the bike after been run into by another rider, which caused the bike to misfire and restrict Tom to 21st fastest in his timed qualifying session. Unfortunately, this meant Tom missed out on a top 40 position but meant he was first reserve for the following races.
Unfortunately, Tom was not able to line up for the opening race but managed to gate for the second moto. Sadly, for Tom he was involved in a crash at the start of the race which left him at the back of the field. Tom then charged forward as hard as he could during the moto and managed to salvage to 29th despite a bad day at the office.