SS24's Shaun Simpson is prepped and ready to go for the first round of the MXGP season at the seaside location of Orlyonok in Russia this weekend.
After completing the opening rounds of the Revo MXGB Championship and the Michelin MX Nationals, Simpsonhas prepared as much as possible for the season opener, even if it is across the other side of the world for the first round.
"It's obviously the first GP back since Latvia last year for me so it's been a long time," Simpson said.
"I've really worked hard, I don't know how many months but Latvia last year was my last GP so I'm really looking forward to getting back to it, but it'd be nice to have got kicked off somewhere that's closer but really excited to go to Russia.
"It's been a bit of a ball ache to get everything else sorted but should be all good. We're flying out tomorrow, and we'll be back on Monday, so long way to go just for one day's racing but we're organised and just really looking forward to getting behind the gate now and getting some hard laps put in with forget best guys in the world.
"I'd like to have come off slightly better form at the British championships. Even though I was the fastest guy on track at the weekend at Canada heights I still felt like I was lacking in the start department, you know, if I can't hold a British Championship race then I'm definitely still going to be struggling at World Championships, so that's what we've been trying to work on this week.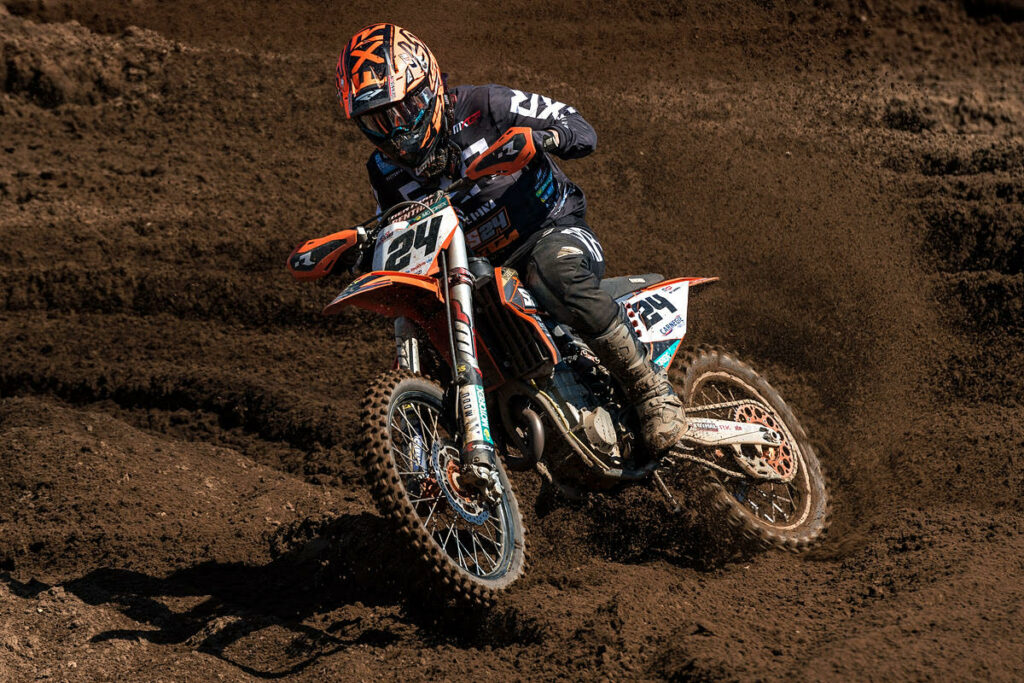 "We've just been trying to work on the bike a little bit more, so we've got a few upgraded parts we're going to take out with us, to Russia so that's what we've been testing. So yeah, overall, I'm not feeling overly excited or enthusiastic about you know putting any expectations on my results.
"Just going to go out and ride how I know I can, and try and you know just come back with a handful of points, and don't get too excited, don't make any mistakes, like I have been doing at the British Championship trying too hard, and just get us underway and good form at the first one.
"So the goal is to be coming back on Monday with, you know as many points as I can, but not put any pressure on that, and rolling into Foxhill for the next one, and then into Matterley for the next GP. You know, as they say you can lose a whole year or whole championship at the first round, so let's just get underway safely, and look forward to the rest of the year."