Chambers Racing Husqvarna faced a tough test in miserable conditions at the MXGP of The Netherlands – round two of the FIM Motocross World Championship – at a wet Valkenswaard at the weekend.
Deep sand and driving rain provided a proper test of both man and machine with MXGP rider Jake Millward making the cut for the points-paying races in 30th.
He was running as high as 26th on his FC 450 in the opening moto before being forced out with a mechanical problem that also kept him out of race two.
Tom Grimshaw had more luck in the MX2 class. Qualifying 29th, he piloted his FC 250 to 27-25 finishes and showed a real improvement on his results at the opener just one week earlier.
Tim Chambers (Team Principal): "Tom had a great weekend. He's going really well. The idea has always been to take talented lads and get them to be where they should be and I'm very pleased with the progress Tom's making. He's working hard and the improvement in just a week is clear.
"Jake had some technical issues which is unfortunate but things like that happen when the conditions are so bad.
"He's a tough man and I'm confident that he will bounce back for the first round of the British championship this weekend."
Jake Millward: "It's not been the best weekend for me and I've had a lot of problems but we're confident that we can find a solution. I wasn't really feeling all that good on the bike for the whole weekend to be honest and I don't know why.
"I didn't get a great start in the opening race and the rain was so bad and the track was so bad that I was forced to pull in early on for fresh googles and then the bike over-heated, lost all its coolant and started to misfire so I pulled out and then we couldn't get it ready for race two.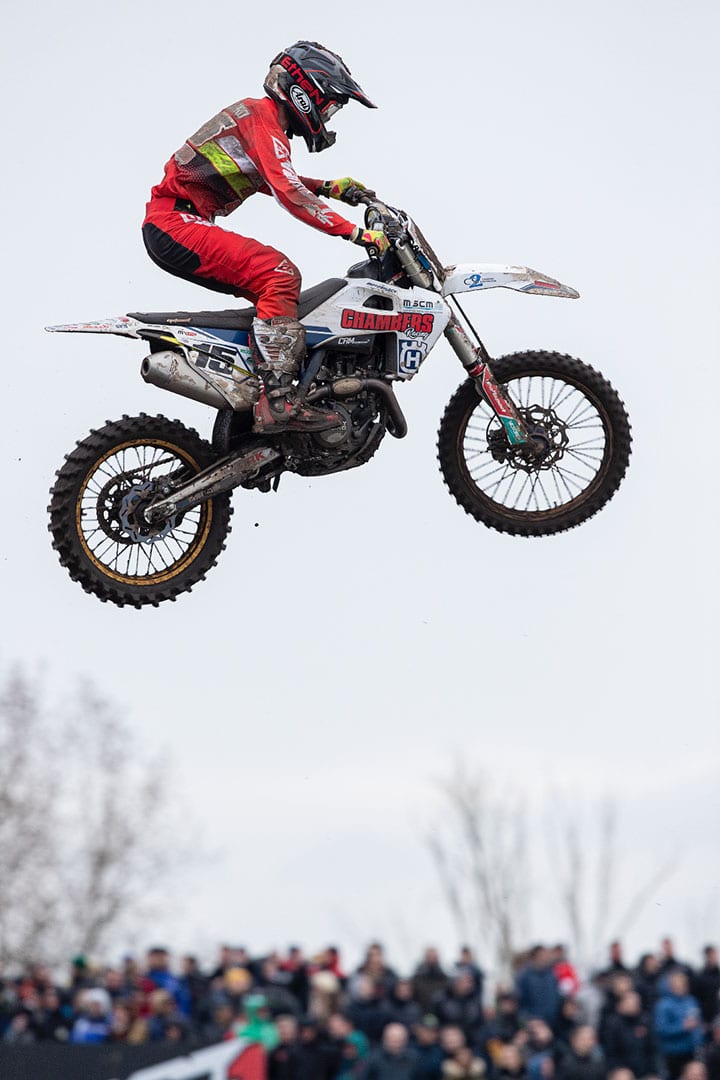 "I'm now focussing on the opening round of the British championship this weekend – I'm fed up with racing in the mud now so hopefully it will be dry."
Tom Grimshaw: "The track was looking tough on Friday but it rode a lot better than we all thought. It was still heavy and rutty but I got on with it really well.
"I got an average start in the qualifying race and then went over the bars landing from a double so I was dead last but I caught a few people and actually got a pretty decent gate pick.
"Just before the first race on Sunday it started to pour down and there was a big pile-up in the first turn which I managed to avoid and then just got my head down. I didn't feel all that good at the beginning but I settled down and came through quite well.
"I held back at the start of race two because there seemed to be crashes in the first turn in every race. Someone went down in front of me which cost me some time but I was much higher up than in the first moto and was only just outside the points.
"Compared to the opening round at Matterley Basin it was much better for me and there are lots of positives to take away heading into the first round of the British championship."
[more-from heading="Latest News" category="news"]