Ben Watson showed impressive form in the sand of Ottobiano as he continues to shine on the Kemea Yamaha YZ250F.
He wasn't the only Kemea Yamaha rider to have a good weekend at the MXGP of Lombardia with three riders inside the top 10 – Jago Geerts finished sixth and Venezuelan Anthony Rodriguez ninth.
Watson carried over his excellent qualifying speed – where he finished ahead of points leader Pauls Jonass – into the opening moto.
Making a great start – something that he has struggled with at times – to put himself third behind Jorge Prado and Thomas Covington, but was very fortunate not to crash at the end of the first lap when Jonass passed him. Watson didn't panic – instead, he was breathing down Jonass' neck all race long but was not able to get alongside to attack the KTM rider.
Team-mate Jago Geerts got a bit over enthusiastic when he tried to pass Watson, narrowly avoiding a crash. "I knew I couldn't keep up that speed the entire race, because of the heat," the Belgian teenager admitted. "So, I slowed down a little bit."
Watson finished the moto in fourth place.
The second moto didn't start as well for Watson, getting closed in and finding himself around 15th. He would call on his good physical condition and talent to reel in the places to close out the race in fifth place.
"I'm pretty happy with my riding all weekend long," said Watson. "I was very consistent, from the first free practice to the last race.
"My starts were finally better. Especially in the first moto. I could follow Jonass the entire race. I even felt a bit faster, but just not that much faster so I could pass him to take the third place.
"I worked hard to come back from 15th to fifth position in the second moto – it was a tough race, but I'm really happy with my physical condition."
[table "412" not found /]
Anthony Rodriguez said after his ninth place overall: "I had to work hard today for my first top 10 result. Especially in the second race, in which I had to come back from outside top 20. It was tough, but I didn't give up and managed to finish in 9th position.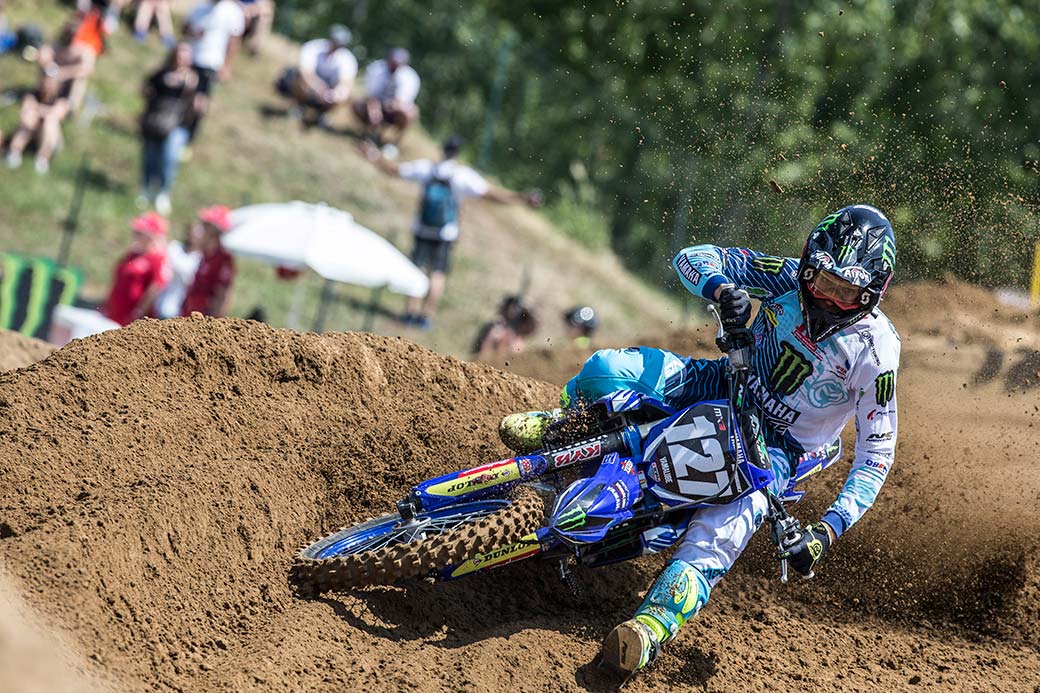 "My ankle injury only bothered me in the first moto, when I put my foot on the ground. The pain was really strong. Luckily, the pain goes away fast. Overall, I'm quite happy with this result. Although, I want more. A lot more.
"I made a lot of sacrifices to be here. It's a work in progress. I don't want to sound cocky, but I want to fight for top 5."
"Three Yamaha riders in top nine. Not bad at all," exclaimed Team Manager, Marnicq Bervoets. "We must be realistic. Somewhere between the third and seventh place: that's where Watson and Gerts belong at this moment.
"Both guys made already huge steps during the season. We cannot expect too much now. They need some time to make the next step.
"Today I was very pleased with the performance of Rodriguez. He rode his own race. He kept on going, fought against the pain in his ankle and finished ninth overall. He's getting better every week."