Kemea Yamaha started the world championship MX2 with a bang with all three riders finishing inside the top 10 at Neuquen at the MXGP of Argentina.
Ben Watson excelled on the dark volcanic earth in Patagonia with a fourth-place overall after finishing fourth in both motos, a personal best. Vsevolod Brylyakov finished nicely in sixth position and youngster Jago Geerts took a ninth place.
[easy-tweet tweet="Kemea Yamaha team boss – 'Three Kemea riders in the top 10. Honestly, I didn't expect that. This is a good basis on which we can build.'"]
On Saturday, Ben Watson impressed with a third place in the qualifying race, his first personal best of the weekend. Geerts and Brylyakov, who crashed at the beginning of the race, finished in 13th and 17th place.
Watson, who broke his foot at the same venue two years ago, clearly felt very comfortable on the fast, but relentless track in Patagonia. The 20-year-old Brit took a blistering start in the first heat (third), but dropped to fifth place. Halfway through the race #919 was able to move up one more spot to finish in fourth place, again a personal best.
Brylyakov worked his way up to a group that battled for places five to 10, finishing in ninth position. Geerts only got the right rhythm at the end of the heat and could move up to 12th place.
Watson proved in the second heat that his fourth place, earlier in the day, was not a fluke.
He started as fifth, but made some small mistakes and fell back a few places. The Brit did not panic, continued his search for good lines and overtook Geerts, Covington, Pootjes and Lawrence to finish in fourth position in the second moto and also overall.
[easy-tweet tweet="Ben Watson – 'What a weekend! What a feeling. Yes, I surprised myself with that fourth place.'"]
Brylyakov had a similar race as in the first heat, finishing in ninth position again. Geerts rode a fantastic first corner that promptly brought him to fifth place. The 17-year-old Belgian stayed in seventh place for a long time but dropped to 10th after a small crash at the end of the race.
#919 Ben Watson
"A personal best in the qualifying race, in both heats and overall," said Watson. "What a weekend! What a feeling. Yes, I surprised myself with that fourth place. This feels pretty emotional.
"I especially want to thank everyone at Kemea Yamaha. Everything is perfectly organised in the team. I've never been so well-prepared, which makes me more confident. Not only in myself, but also in everything and everyone around me.
"On the one hand, it is a pity that I missed the podium by one point. On the other hand, I can't be disappointed or angry. This result is a massive boost, a big step in my career."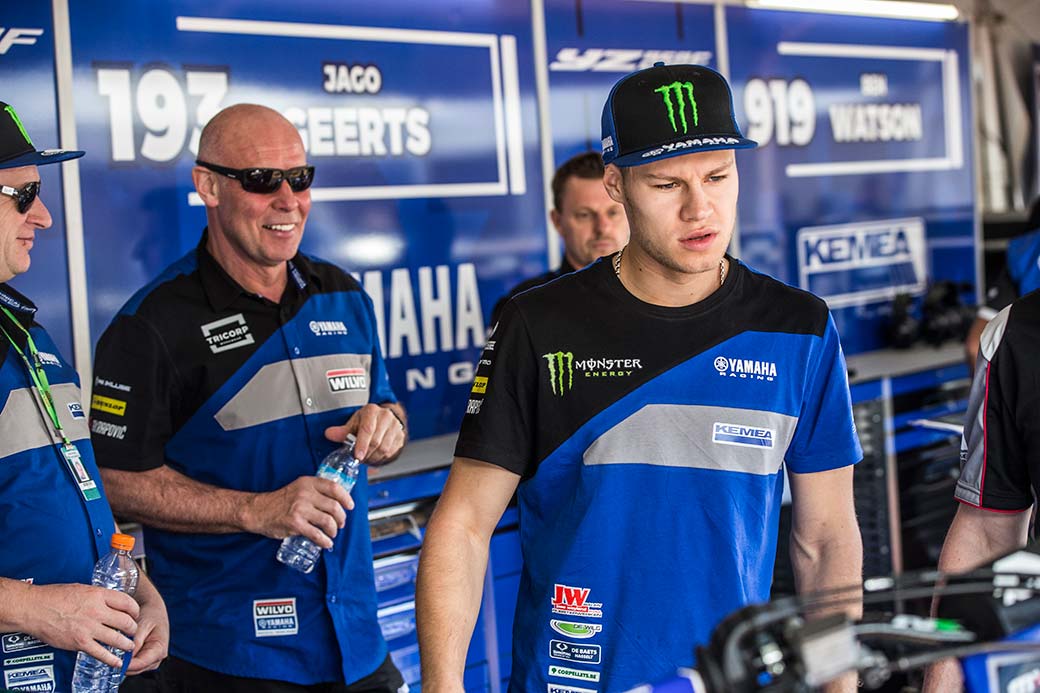 #18 Vsevolod Brylyakov
"It was a great feeling to be back at the Grand Prix, the first time since April last year," said Brylyakov. "I'm quite happy with my sixth place in Argentina, because I've come a long way. Five months ago I wasn't even sure if I would be able to ride again after that horrible shoulder injury. I was struggling a lot on Saturday, but I reacted well on Sunday with two solid races.
"I know that I am not yet at the top of my abilities, I know I'm still lacking race rhythm. There is only one way improve: to keep on working hard."
#193 Jago Geerts
"I'm pretty satisfied with my results in the first Grand Prix. However, it took me a while to find the good lines and rhythm in the first heat," Geerts said after finishing with ninth overall. "My reaction at the gate was poor in the second race, but I could pass a lot of guys in the first corner.
"I was riding in seventh position for a long time, but I made a small mistake in the end that made me fall and lose some places. That's a pity, but I know I have the speed to fight with the guys in the top 10. That's positive.
"I'm already looking forward to the GP in Valkenswaard in two weeks time."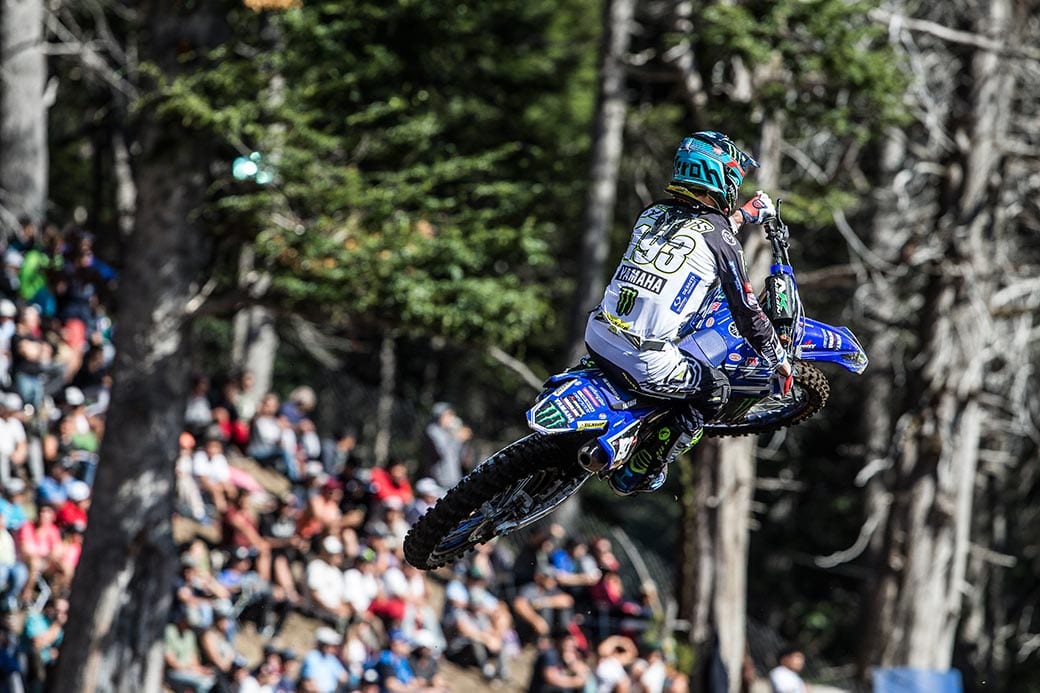 Team Manager, Marnicq Bervoets, commented: "It couldn't have started better for us. Honestly, I did not expect this because we started this world championship with a completely new line up. The three guys surprised me. They proved that we have made the right choices during the winter.
"Watson was outstanding, the whole weekend. You can see that he's riding with confidence. And a confident Ben, is capable of putting up great results.
"Geerts has also shown his talent, especially in his second heat. Unfortunately, he made one small mistake, otherwise he would have finished seventh. Brylaykov raced his first GP in 10 months. Our Russian was very solid in both heats. Most important, he's making progress week after week."