Hitachi KTM Fuelled by Milwaukee is proud to announce an extension to their rider line-up for 2020 for the FIM Motocross World Championship, ACU British Motocross Championship and the European 125 Motocross Championship.
The British KTM team will run four riders, with 2018 British MX2 Champion Conrad Mewse once again competing in the MX2 class. He will race alongside his team-mate of 2019, Dutchman Bas Vaessen, both on the KTM 250 SX-F.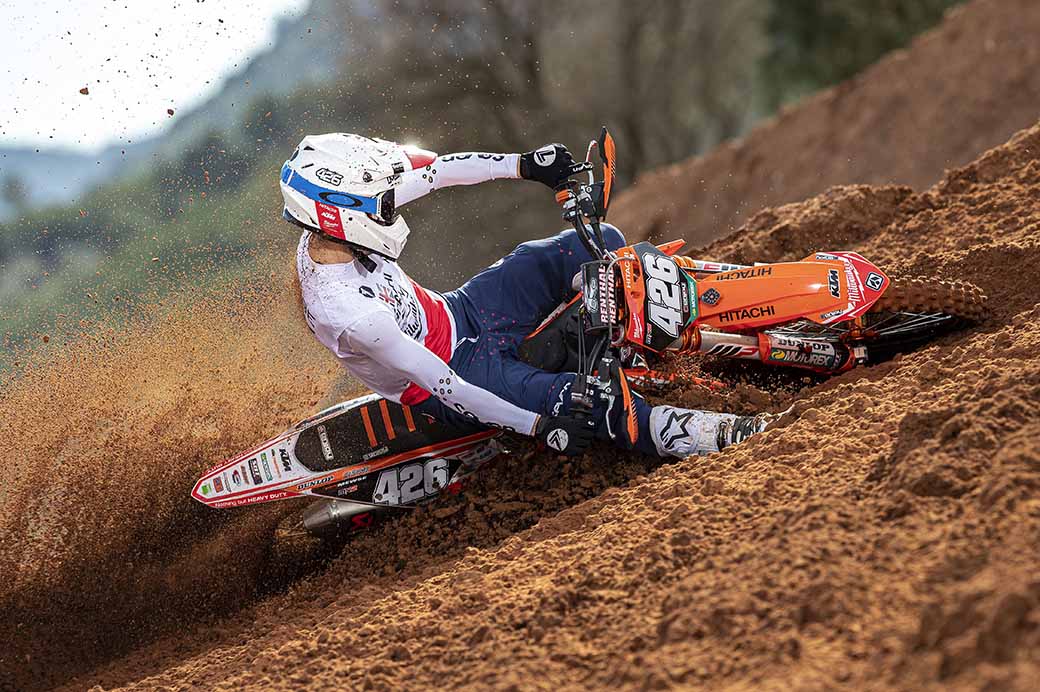 Joining Mewse and Vaessen in 2020 will be 16-year-old Eddie Jay Wade and 15-year-old Ethan Lane.
Wade, who was Junior World Champion in 2017, will be switching between the KTM 125 SX and the KTM 250 SX-F during the season as the Brit will be competing in his third season of the EMX 125 Championship, as well as debuting in the MX2 class of ACU British Motocross Championship.
Lane will be riding the KTM 125 SX in both the EMX 125 championship and the MXY2 class of the ACU British Motocross Championship with his goal set firmly on building experience within the highly competitive domestic and European series.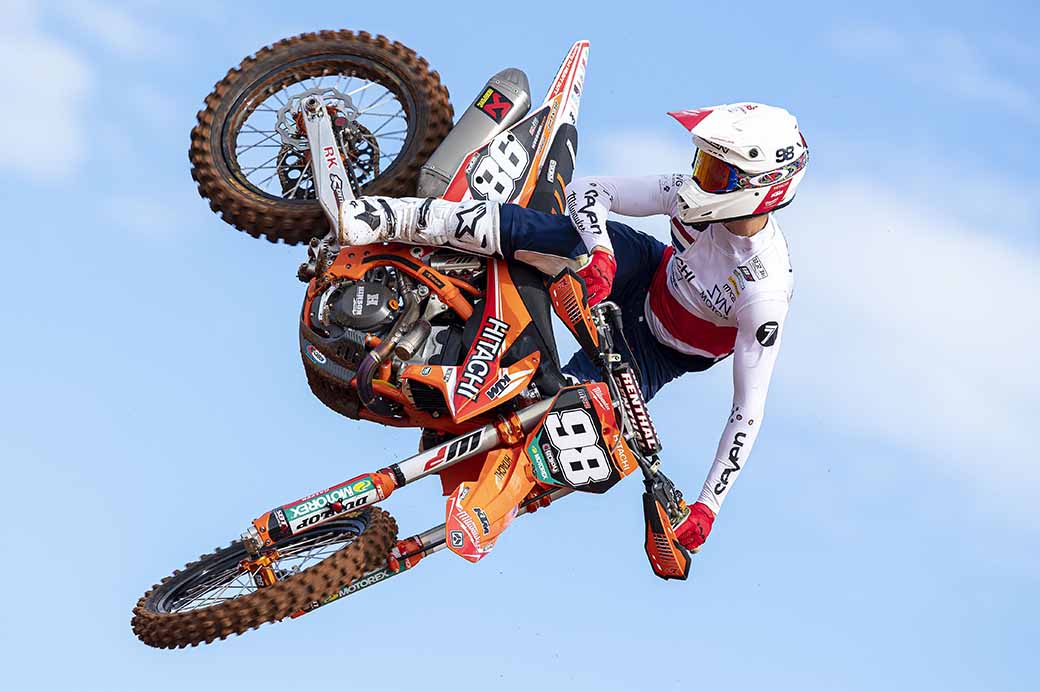 With a total of 21 events in 15 different countries, both Mewse and Vaessen's goal for 2020 is to stay healthy and consistent after their 2019 seasons were cut short by injury. Both will be looking for redemption in the form of the coveted British MX2 title and fulfilling their podium potential in the World Championship.
Hitachi Construction Machinery and Milwaukee Power Tools remain the title sponsors for 2020, with KTM, WP Suspension and Motorex all providing state-of-the-art products to ensure the machinery is performing at its optimum level.
A new sponsor for 2020 is Seven apparel. Seven's clothing offers the next level in athlete performance through innovation. The riders will also be equipped with Alpinestars boots and Oakley goggles.
Hitachi KTM Fuelled by Milwaukee will make their 2020 racing debut at the MXGP of Great Britain on Sunday, March 1 2020.
Conrad Mewse: "I'm really happy to be going into the 2020 season with Hitachi Fuelled by Milwaukee for a third year. We've built a good base over the last two years, so it's great to return and continue that form.
"My goal this year is to be the British MX2 Champion again and to have a consistent year in MXGP with some top 10 finishes."
Bas Vaessen: "I am very happy to be back with Hitachi KTM Fuelled by Milwaukee for 2020. I have had a long time off the bike, but have been training hard during the winter. I love being on the bike, so I am ready for the season to get going and get some good results in."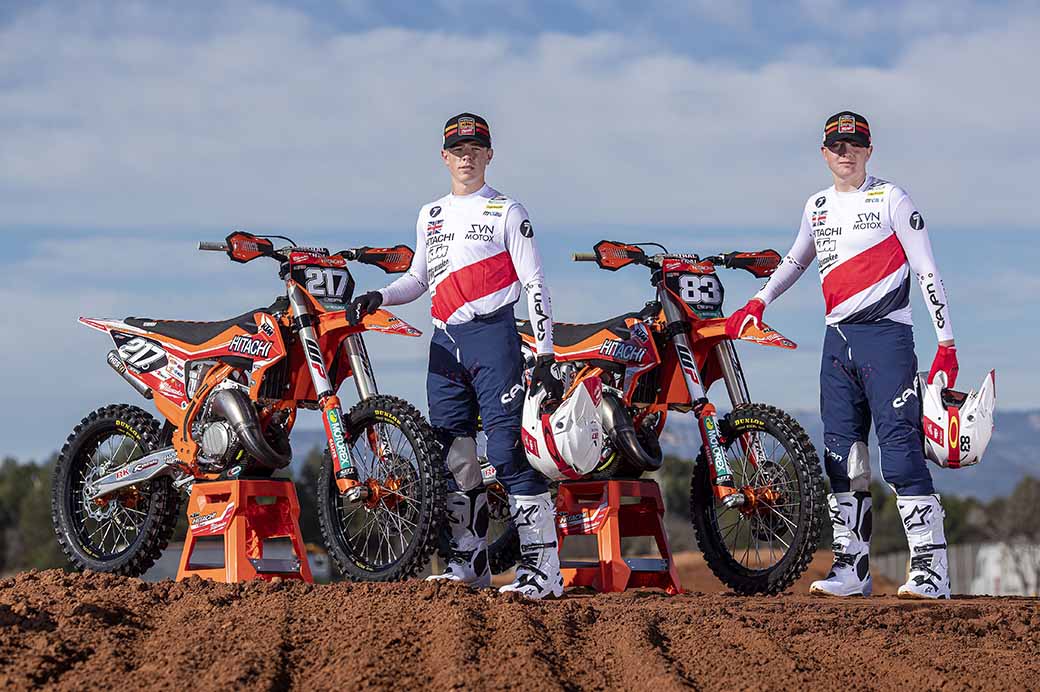 Roger Magee, Team Principal: "We retained Conrad Mewse and Bas Vaessen for 2020 to compete in the MX2 class of MXGP and the ACU British Championships.
"We know that the riders have the potential to succeed at the highest level. Both riders have been working relentlessly on their fitness since the end of last season in order to be fully prepared for the first MXGP at Matterley Basin in a few weeks' time.
"Our team ethos is always to try and assist young riders who have genuine potential. In 2020, we have drafted in Eddie Jay Wade and Ethan Lane to compete in the ultra-competitive EMX125 rounds.
"Both riders will also race the in the British Youth Motocross and ACU British Motocross Championship, with Wade competing in the MX2 class and Lane in the MXY2 class.
"We will also be supporting Oli Benton who will be riding MX2 on a KTM 250 SX and Cain McElveen and Conor Mullan, who will both be riding the KTM 250 SX-F in the UK and Irish Championships.
"Without the financial commitment of our loyal joint title sponsors – Hitachi Construction Machinery and Milwaukee – it wouldn't be possible to run our team at both World and British Championship level.
"We greatly value their support, alongside our other industry sponsors – most of whom have been associated with the team since its inception in 2005. We look forward to a healthy and successful 2020 season to reward all our sponsors for their confidence in Hitachi KTM Fuelled by Milwaukee."
[more-from heading="Also In MXGP" category="mxgp"]