This weekend sees the 73rd running of the Motocross of Nations, which will be held at Assen in the Netherlands.
No fewer than 34 teams from around the world will converge on the road-race facility bringing tens of thousands of fans with them for what promises to be the year's biggest motocross event.
After last year's display of dominance, the home team have to be considered favourites to win. Okay, they didn't actually win the team event in RedBud last time but had Calvin Vlaanderen not absolutely ruined his eyes in race one they'd have surely taken the overall such was the brilliance of Glenn Coldenhoff and Jeffrey Herlings.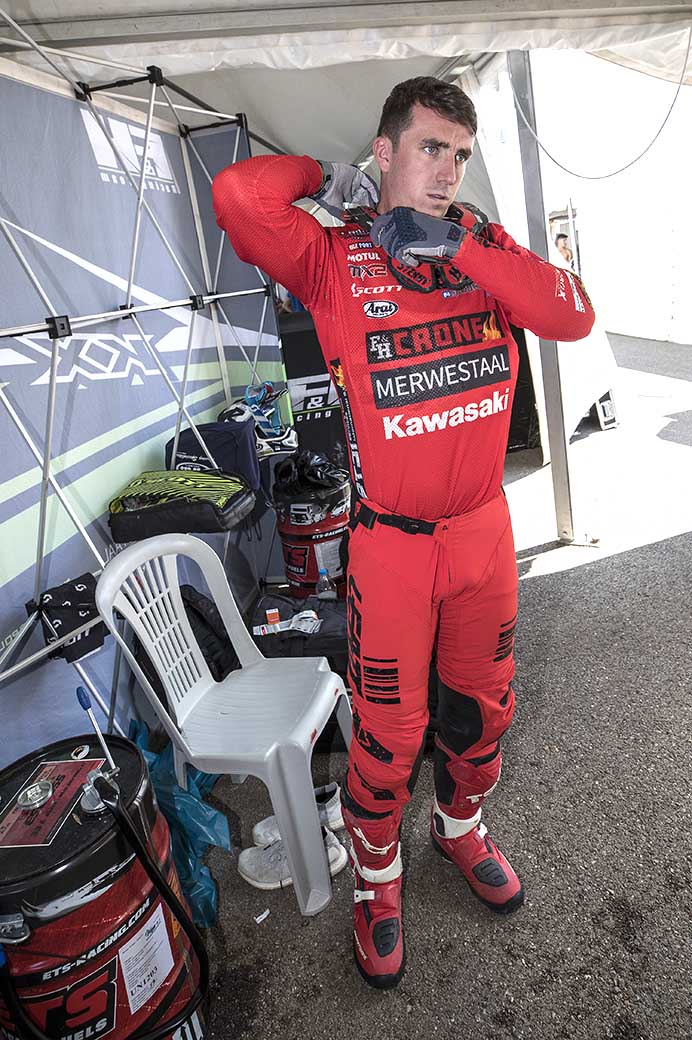 Herlings is just about up to speed after multiple injuries this season and Coldenhoff has been red hot in the latter part of the season.
If those two bring that form to Assen then it's going to take something very special from one of the other nations to stop them taking the win in front of King Willem-Alexander.
France enter the event riding the crest of a five-year win streak but unless something very strange happens that winning run is about to come crashing down as injury woes and sponsor rows mean they're bringing something of a D-team to this year's battle.
Gautier Paulin has been a constant during that period of domination and he'll be joined by Maxime Renaux and Jordi Tixier who was part of France's most recent winning team.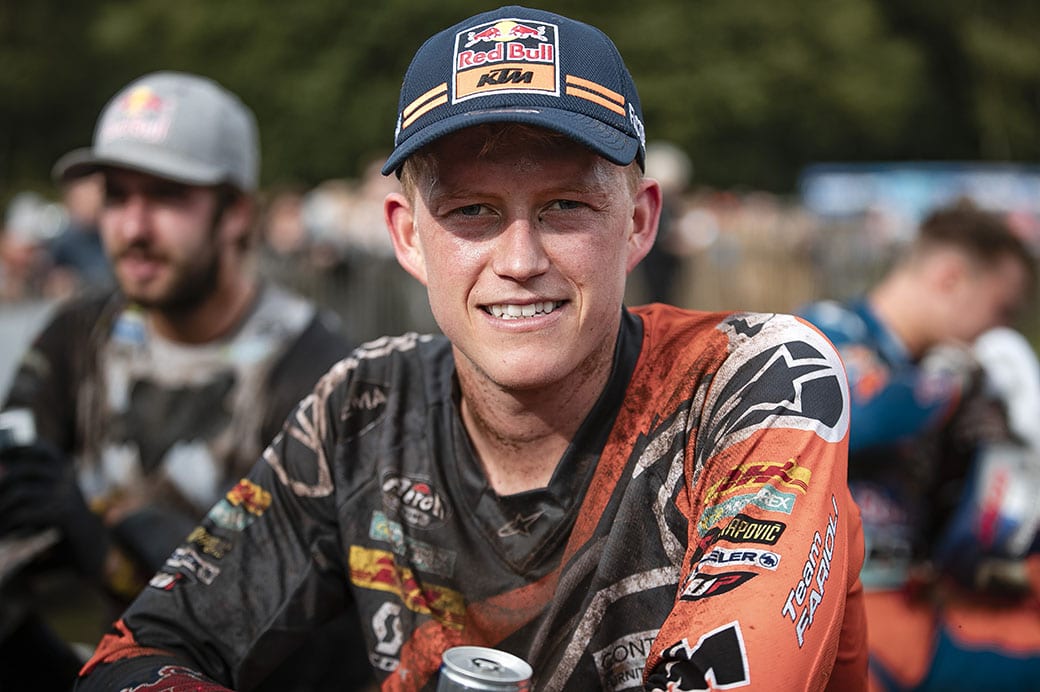 Team GB has had a great run recently finishing third at Matterley in 2017 and repeating the feat at RedBud last year.
In a similar situation to Team France, two of our boys are far from being first pick but they're all highly capable of performing on the day and we'd put good money on them standing on the podium again at the end.
Adam Sterry takes the MX2 ride, Nathan Watson (yep, the kiddie who won last weekend's WESS round at Hawkstone Park) fills the MXGP spot and Team GB kingpin Shaun Simpson the open berth. Go get 'em lads!
The Australians bring Dean Ferris, Kyle Webster and Regan Duffy to Assen and with Webster and Duffy being relatively unknown in Europe they're flying under the radar slightly.
It's worth pointing out that Duffy recently became the youngest ever winner of the Manjimup 15,000 and Webster is a back-to-back MX2 champion Down Under.
Neither of the AMA Outdoor champs (that's Eli Tomac and Adam Cianciarulo) are representing Team USA after their employer Monster Energy Kawasaki flat-out refused to support them!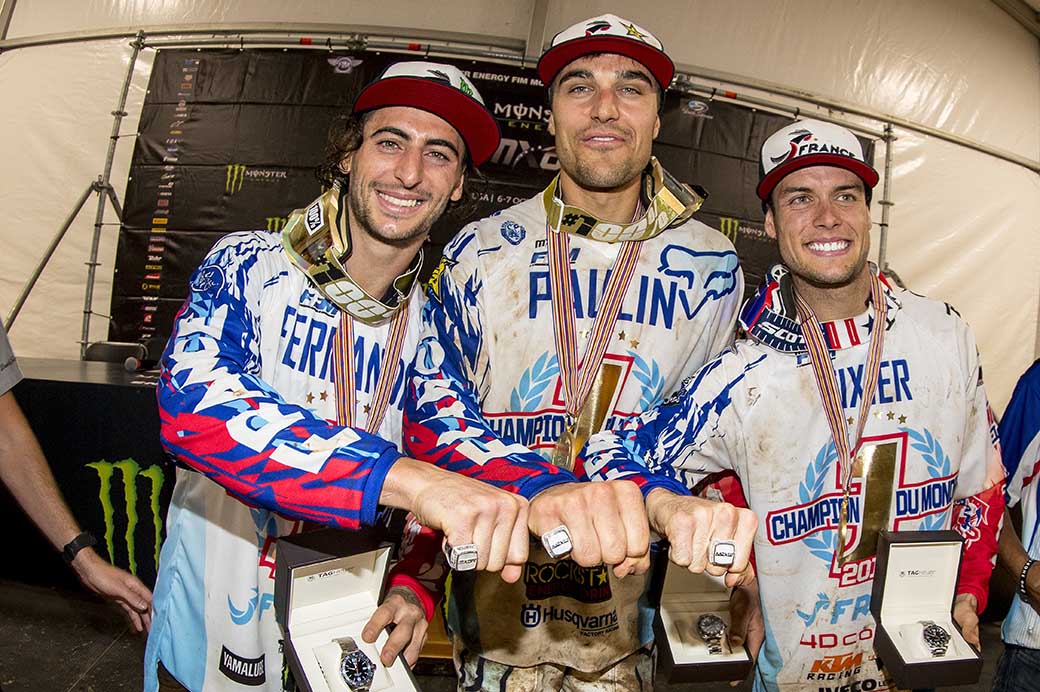 Fortunately, Rockstar Husqvarna are more open-minded and are willingly supporting their 450 stars Jason Anderson and Zach Osborne who both have previous MXoN experience. They'll be joined by Star Racing Yamaha's Justin Cooper who ended up third in the US 250 title chase.
Looking further down the list and Team Belgium (Jeremy van Horebeek, Jago Geerts and Kevin Strijbos) certainly have experience on their side although bizarrely Strijbos will run out of the Wilvo awning on Arnaud Tonus' vacated bike rather than run his usual JWR mount.
The Swiss side are certainly going to miss Tonus with their team now being made up of MXGP runner-up Jeremy Seewer, Valentin Guillod and Cyril Scheiwiller. Yep, we've not heard of him either!
Team Ireland have a super-strong line-up in the shape of Jason Meara, Martin Barr and Stuart Edmonds who'll be going all out to keep the green, white and gold out of the B-Final.
The Swedes are one of the sleepers with a very strong team that might take a few by surprise.
Filip Bengtsson is their MXGP ace, REVO Husqvarna's Alvin Ostlund fills the MX2 birth with Anton Gole taking care of Open class honours.
Although the MXoN is a team event there are a few individuals who could make their presence felt and upset the applecart.
Who are we on about? The current world champions of course as both MXGP winner Tim Gajser and MX2 ace Jorge Prado will be looking to run up front although don't necessarily have the back-up required to be seen on the podium.
Assen will be the first time we see Prado on a 450 and he'll surely be gunning for race wins.
Other top stars without meaningful team back-up will be Latvia's Pauls Jonass, Lithuania's Arminas Jasikonis and Denmark's Thomas Kjer Olsen.
They should be somewhere up front although they may well be hindered by so-so gate pick if they even make it to Sunday's races. Oh, the drama…
How the MXoN works
Each nation's team is made up of three riders. Of those three, one is armed with an MXGP-class bike, another an MX2 machine (although it's worth noting that the normal MX2 age rule doesn't apply) and the third can run any machine they want as it's an Open category. The majority do use 450s though.
The event kicks off with a ballot that decides the order of gate pick for Saturday's qualifying motos. This is done by country so if Team GB was given pick one that would apply to all three individual riders.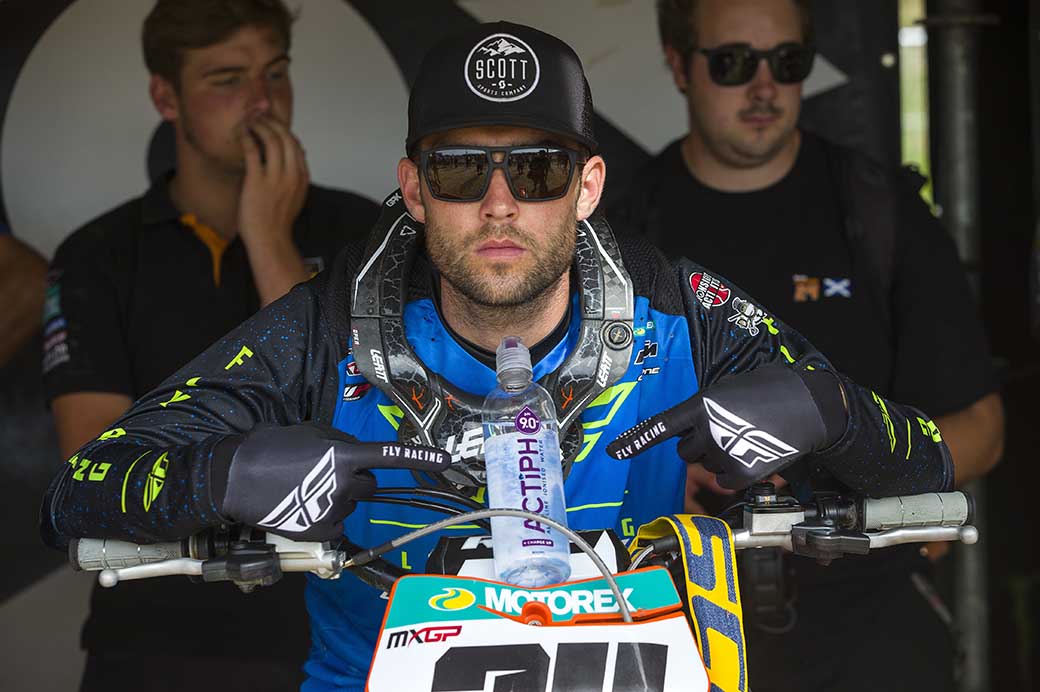 The qualifying motos run in this order – MXGP, MX2 and then Open and are all 20 minutes plus two laps each. An Olympic-style scoring system is used with the winner
gaining one point, second-place two, third three and so on.
At the end of all three motos, a team's top two scores count towards the total and the lowest-scoring 19 nations all qualify for Sunday's all-important MXoN motos with the rest going to the B-Final.
The B-Final runs on Sunday morning with the winning team (top two scores count) going through to the MXoN motos – everyone else goes home. See ya!
Race one for the Peter Chamberlain Trophy is for MXGP and MX2 riders. Gate pick is based on the team's qualifying result with the winners taking pick one and pick 21, runners-up two and 22 etc. It's up to the team to decide which one of their riders get their first pick.
Like the qualifiers that Olympic scoring is used once more so whatever place a rider finishes, the team gets that score. So say if Rider A won and Rider B finished 36th, that team would carry 37 points from race one.
Race Two is MX2/Open riders and Race Three Open/MXGP. In theory, a team should amass six scores with their best five counting towards the overall score.
If a team doesn't have five scores then it drops behind all those that do in the overall ranking.
MXoN race schedule
Saturday
10am MXGP Free Practice
10.50am MX2 Free practice
11.40am OPEN Free Practice
2.30pm MXGP Qualifying Heat
3.30pm MX2 Qualifying Heat
4.30pm OPEN Qualifying Heat
Sunday
8.35am B-Final Warm-up
10am Group One Warm-up
10.20am Group Two Warm-up
11am B-Final
1.10pm MXoN Race One (MXGP/MX2)
2.40pm MXoN Race Two (MX2/OPEN)
4.08pm MXoN Race Three (MXGP/Open)
All times local to Assen (BST +1 hour)
[more-from heading="Also In MXoN" tag="mxon"]