REVO Husqvarna UK turned out in force at the MXGP of GB at Matterley Basin at the weekend to contest the EMX250 races.
With Martin Barr and Mel Pocock lying first and second in the championship – just two points apart after four rounds – the pressure was on but both men rose to the occasion.
In this incredibly competitive class, red plate holder Martin was seventh in Saturday's opening moto as Mel finished sixth to reduce the deficit to one point.
Sunday's second race was a classic with Mel holding fourth in the closing stages – which would have given him the series lead – until three laps from the end when Martin passed him.
The result means Martin extends his advantage over Mel to three points with the gap to third going out to nine points.
Dylan Woodcock also raced and for the first time this season he qualified for the main races with a fifth-place finish in the LCQ.
Although he failed to score his performance was a big step forward in his rookie Pro season.
"I'm really pleased to come away from our home GP still holding the red plate," said Team Principal, Mark Yates.
Martin, Mel and Dylan all rode very well on a track that was fast and a little bit gnarly at times.
"It's a pity we didn't make a podium but it was close – both Martin and Mel only needed to make one more pass in race two to get second overall.
"If someone had said to me at the start of the week that we would come away still holding the red plate I would have taken that and I'm pleased for the whole team because everyone is so focussed on this.
"Dylan had a great LCQ to finally get into the main races which was obviously a good confidence builder for him and hopefully he can qualify in France as well this weekend and continue moving forward.
"Overall I'm really, really happy for everybody. We're heading to Saint Jean d'Angely this weekend with a little bit more of a points advantage than we had going into Matterley and we've just got to keep pushing on the way we are."
Martin Barr
"I'm happy to keep hold of the red plate – that was my main aim – but I expected my results to be a bit better. That was down to myself and getting bad starts on a track where it was hard to pass. Everyone was taking the same line and carrying the same speed so it was tough to make up time.
"Saying that, it was another good points-scoring weekend for me. Still no podium but I'm leading the championship. Things could have gone a lot better but we'll keep building and I'm looking forward to France this weekend."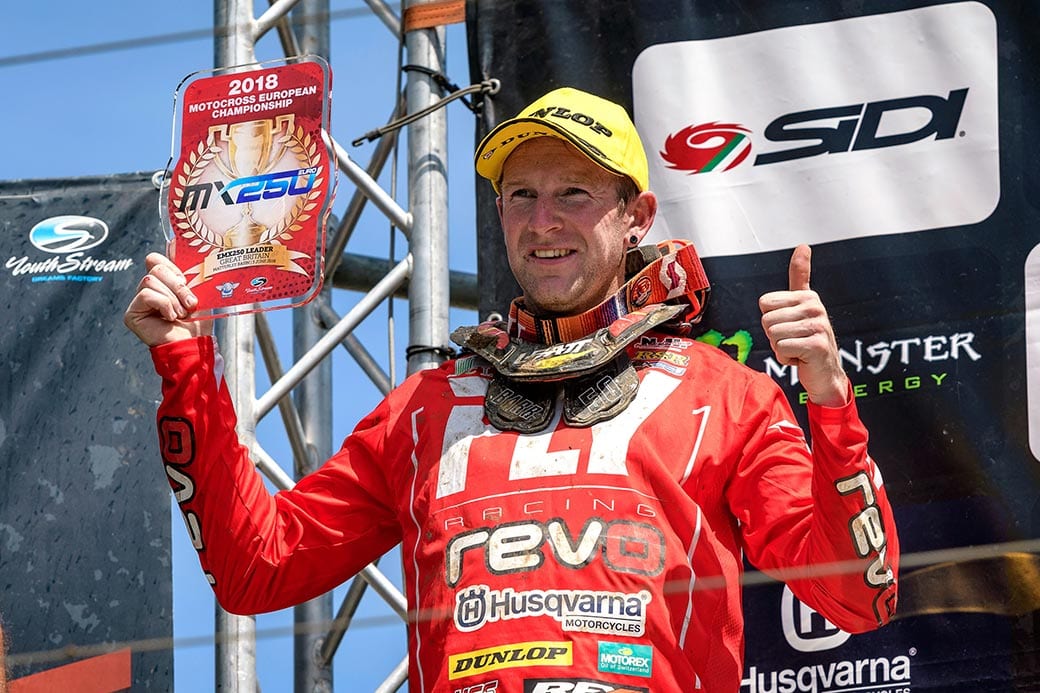 Mel Pocock
"What a great show the REVO Husqvarna UK team put on for our home GP!," said Pocock. "Racing wise I had two not-so-good starts – which was down to me – and starts were key this weekend because of how fast the track was.
"I still managed to secure a sixth and a fifth to end up one point shy of the podium which is to be honest pretty annoying at my home GP but, looking at the bigger picture, they were fast and brutal races and I'm in one piece and still well in with a shout of the championship.
"We'll see how it shapes up after France and Italy."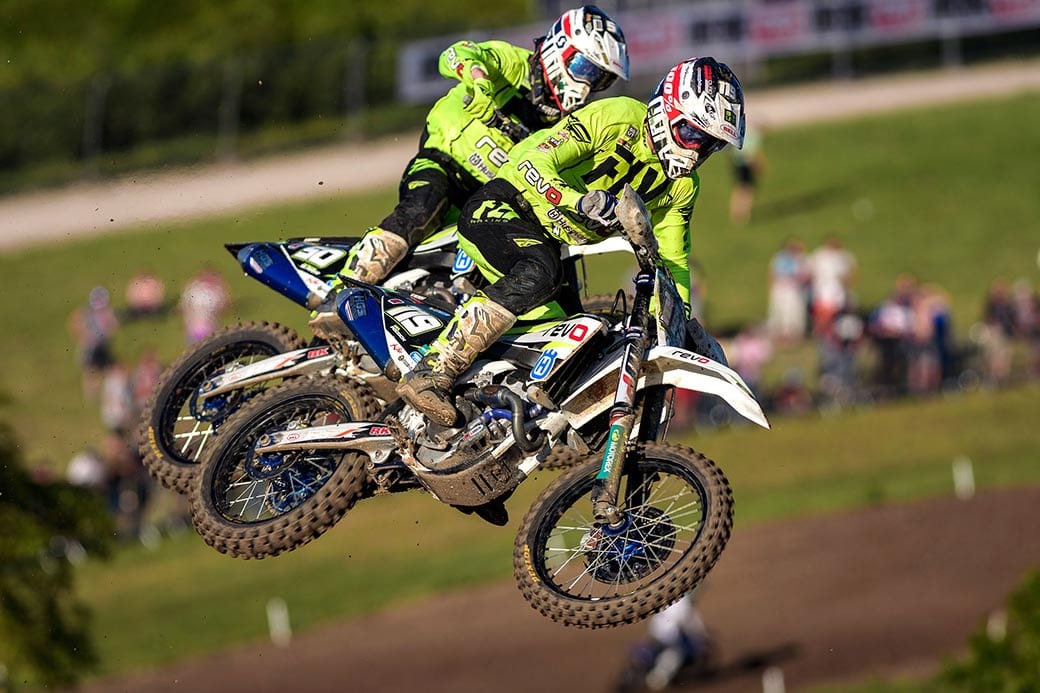 Dylan Woodcock
"In qualifying I was in the top 15 pretty much the whole way through but towards the end two or three people sneaked in front of me," explained Woodcock. "I was a bit gutted that I had to go to the LCQ but I got a good start and just raced on and ended up finishing fifth which was good enough.
"It was tough to get a start from the outside in the main races but it was good to race both motos and get that experience. It's been a real confidence boost so we're down to France this weekend where I will try to do the same thing."