Crescent Yamaha's Jake Shipton and Martin Barr kicked off their 2019 Maxxis ACU British Motocross Championship campaigns with positive performances in extremely testing conditions at FatCat Motoparc on Sunday.
The Yorkshire sand circuit is notoriously brutal at the best of times and gale-force winds and torrential rain combined to provide a tough test of man and machine but both Jake and Martin put in strong rides.
After qualifying 13th in MX1 on his YZ450F, Jake started his opening moto just outside the top 10 but pushed through the pack and was running sixth before a crash dropped him to seventh. In race two he gated near the front but a coming together with another rider on the first lap forced him out with a mechanical issue and he ended the day 14th overall.
"Qualifying was a bit disappointing but the first race was good," said Shipton. "I was chasing down fifth and had a small crash which left me seventh but I was right on the back of sixth which I was happy with because it was absolutely horrendous out there. You'd line yourself up for a rut, get all nice and settled and then a gust of wind would blow you to the other side of the track.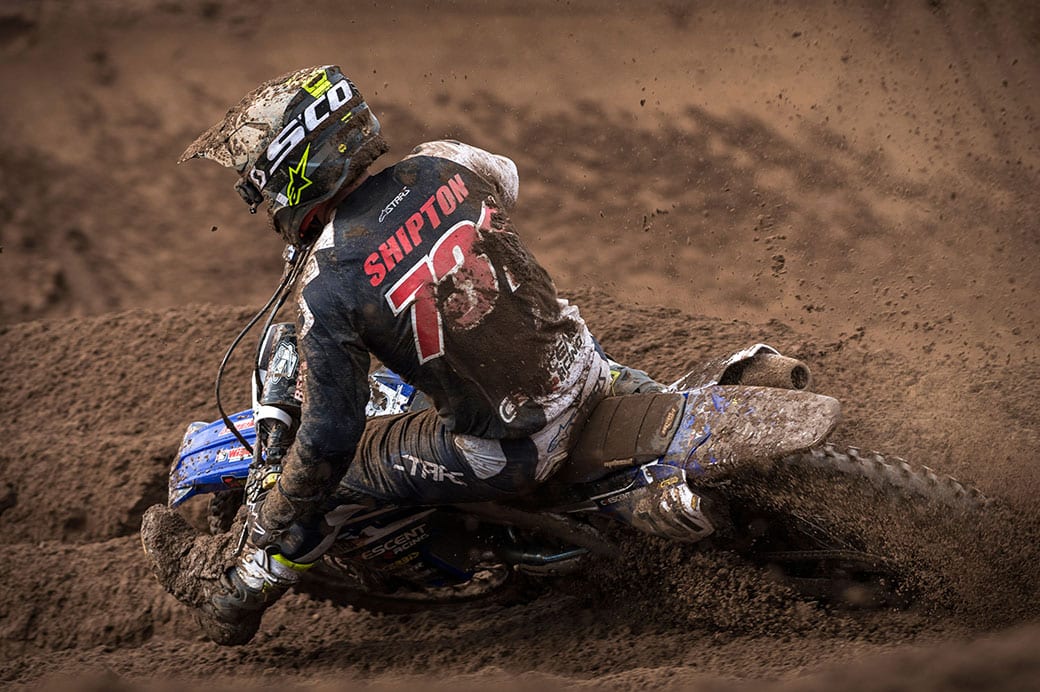 "It was great for me to get a good result in tough conditions. It's nice to see all the hard work paying off and I feel like I've got the monkey off my back.
"In race two I got a brilliant start but came together with Mel Pocock in the fourth turn which left me under the bike and I bent my front disc so I had to pull in but I had that good feeling back and was pushing hard. I'm happy!"
Martin went to the line for the first MX2 moto with the sixth-fastest qualification time and following a good start showed his class. At half-distance he was in line for a top-three finish but a mistake cost him a place and after getting caught up in a first-lap incident in race two he fought his way through from 15th to sixth for a solid fifth overall.
"The day started off all right but I didn't put in a good lap in qualifying until the end of the session because the track was busy and I got held up," said Barr.
"I had a really good start in the opening race and was running as high as third but made a few mistakes and lost a place. I regrouped and almost got third on the last lap and in those conditions I was more than happy with that. I got caught in a pile-up in the second corner of race two which gave me a lot of work to do but I came back to sixth after losing quite a few positions.
"It's a long season and that's a steady enough first round. I didn't want to do anything stupid today so I'll take it, go back and get some work done and keep building."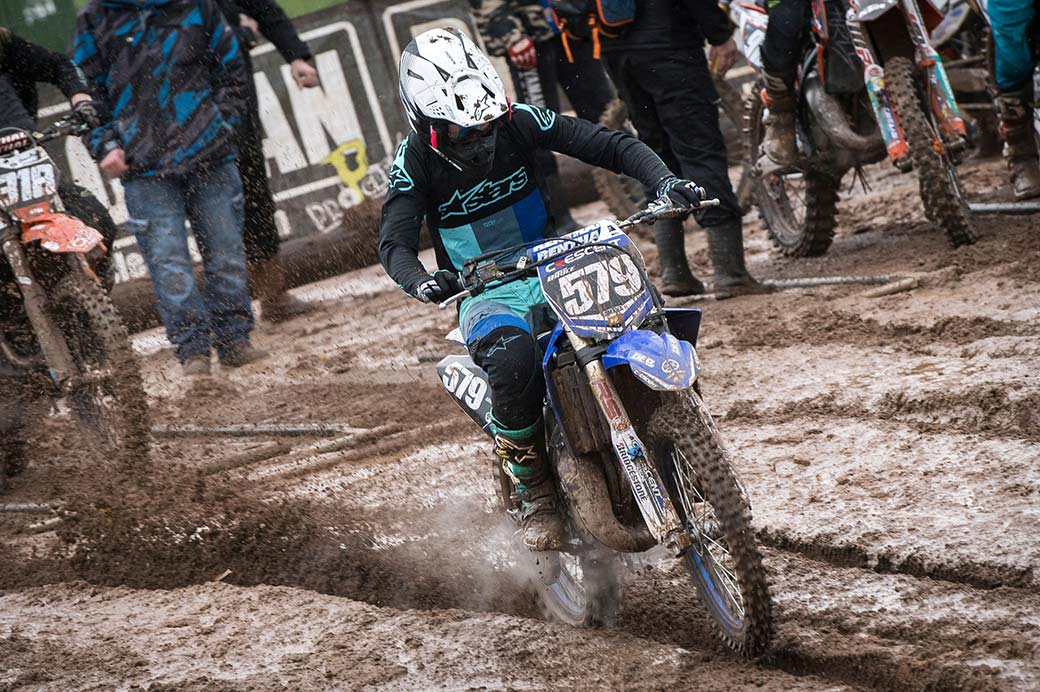 Racing a YZ125 two-stroke against 250cc four-stroke machines, 14-year-old Bobby Bruce put in two solid rides in the MX2 Youth class with his 7-6 scores earning him seventh overall. Sixth overall on the day.
"I had a good qualifying in sixth and then in the first race it started raining heavily and I crashed in the first turn but came back to seventh which was good. I was fifth in the second race but crashed again and then recovered to sixth which was a decent result."
[more-from heading="More British Motocross" category="british-motocross-championship"]