REVO Husqvarna UK unveiled its new three-man MX2 team at the Hawkstone International on Sunday before putting on a show of force.
Racing against some of the fastest riders on the planet including reigning world MX2 champion Pauls Jonass, the trio of Martin Barr, Mel Pocock and Dylan Woodcock clearly meant business in the deep and unforgiving Shropshire sand.
Martin in particular shone on his team debut, starting strongly and resisting pressure from behind in the opening moto to chase home Jonass in second.
Another good start in race two saw the Irishman lead before a crash dropped him down the field and forced him to dig deep to come back to ninth to secure fifth overall.
His third good start of the day put Martin near the front in the Superfinal but he elected to play it safe to come home a strong sixth in MX2.
Although not quite on his team-mate's pace, Mel also turned in a pair of professional performances, running 8-7 for eighth overall before pulling out of the Superfinal.
In his first major international event, Dylan qualified in an impressive 14th on a stock bike but a crash in the opening moto left him down the field.
Showing great resolve, he fought hard in the second race to finish a respectable 26th.
"I'm very pleased with the entire team effort leading up to Hawkstone," said Team Principal, Mark Yates. "The boys have been working hard and we've been busy testing in preparation for this weekend.
"Martin was on a different level today and took it to the factory boys. After qualifying third behind Jonass, his first moto was unbelievable.
"A great start in moto two saw him hold a good second place until a small mishap put him down. Typically, he got straight back up and didn't stop fighting until the chequered flag.
"He was clearly upset about throwing away a potential podium but it was still a very positive performance and he knows he has the speed to play up front!
"Mel had a decent first moto with a strong battle to come home eighth and in moto two rode smoother with some better line choices.
"Dylan struggled in his first international but we knew it would be a steep learning curve and he will only get better from here.
"For the team it was a great start to 2018 and something we will take to our first British and European races. I cannot thank the boys and our helpers enough for all the hard work and commitment to put these weekends together!"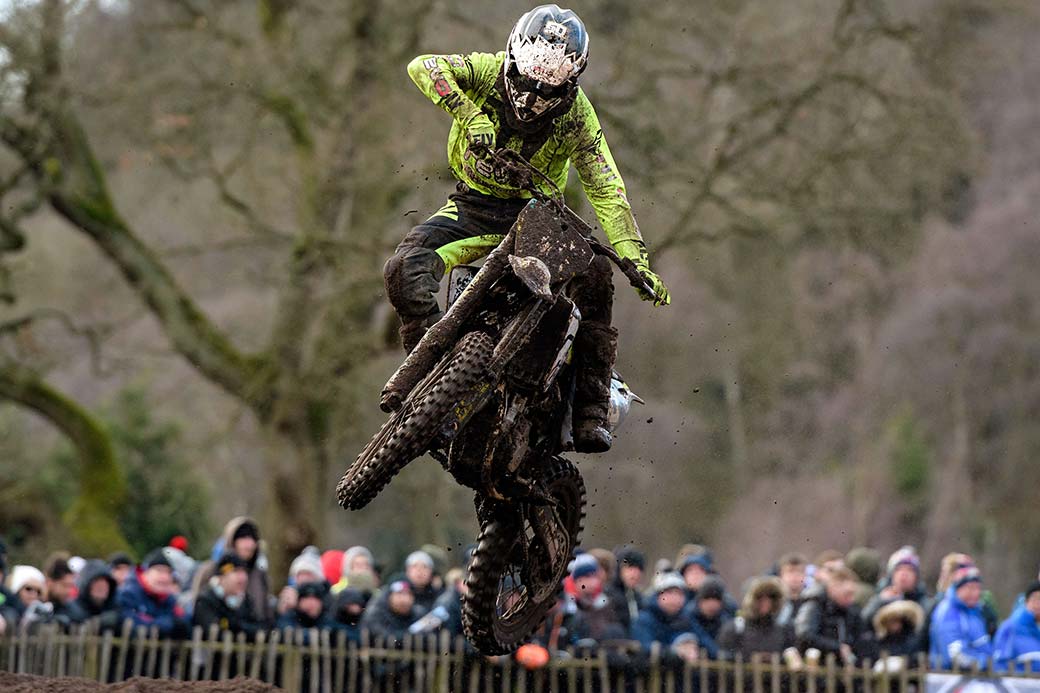 "It was really good to get back to the race paddock for the Hawkstone International and the day started off well with third in qualification which gave me a good gate position," said Barr.
"Race one I made a good start and quickly moved into second behind the current world champion – we both set a good pace and pulled away from the rest of the field! I was feeling really comfortable for my first race of the year and was very happy to finish second in such a strong field.
"I made another great start in race two and got into the lead for brief time. I went back to third but it was still very close until I tucked the front and went down.
"I'm happy with my pace and looking forward to the season."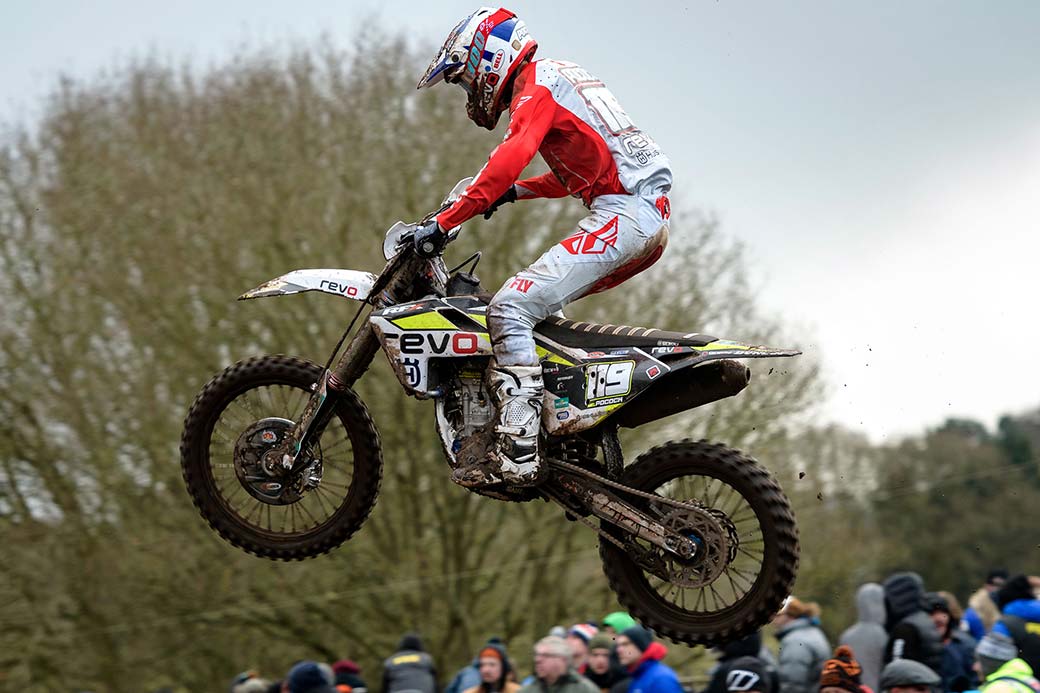 "Hawkstone went well for me – it was a very fast field of GP boys and I battled well with some quality riders," said Pocock.
"The track was deep and hard going and the bikes held up faultlessly so credit to the team for being so well prepared for the first race of the season.
"We have a new truck and race set-up for REVO Husqvarna and it was nice to have the crew working well and getting used to the new surroundings.
"We have a few weeks to the first British championship round to get some more riding and training in – I'm excited for the new season and can't wait to get going.
"A big thanks to Mark and Sam Yates – they've done us proud once again."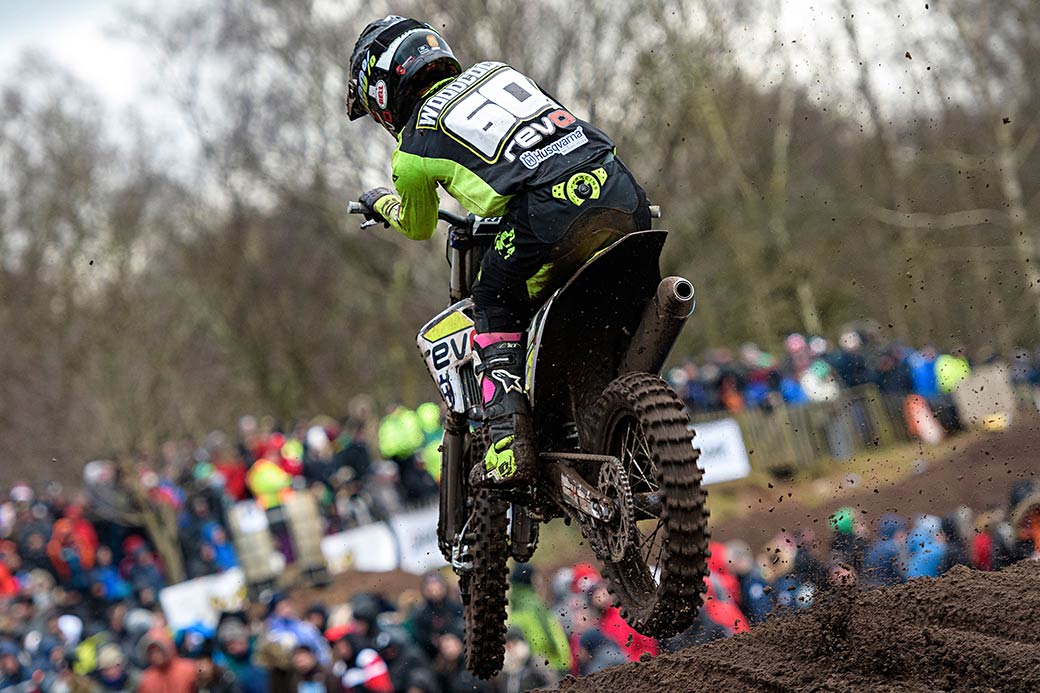 "My day started off really well with 14th fastest in qualifying so that was good. I was happy with that to start the season off against all the GP riders that were there," said Woodcock.
"For the first race I was fired up and ready to go and got a good start around the top 10 but I jumped a bit too deep into one of the bombholes and went over the bars. I got back on and raced all the way to the end and was happy with my pace.
"In the second race I damaged my radiator but overall I'm happy – my speed is there, I just need to try to keep out of trouble next time and stay upright.
"I've learned a lot from the event and our main championship starts in four weeks so I'm really looking forward to that."