Riders faced another tight and technical track for round two of the FIM SuperEnduro World Championship, held at the Sachsen Arena in Germany. Multiple log hazards and rock gardens created a gruelling course that required maximum focus in order to secure a strong result.
Runner-up at the opening round, Taddy Blazusiak knew he had to claw back important championship points in order to stay competitive in the short five-round series.
Getting his night off to a strong start, Blazusiak posted the second-fastest time in SuperPole qualifying, beaten only by teammate Jonny Walker.
Race one started well for Blazusiak, completing the first lap in third place. With the top two riders both having problems, he took the lead and never looked back, taking the chequered flag with a huge 34-second advantage.
The second race, despite the reversed grid, went very much the same way as the first – Blazusiak, riding consistently, made his way to the front leaving his rivals behind.
The third and final race saw Blazusiak take the holeshot and instantly create a comfortable lead. Using his skill and experience to master the demanding track, the Polish ace never faltered and completed his hat-trick of first-place results to claim the overall win.
Despite his main championship rival finishing second, Taddy earned enough points to move into the lead of the series standings with a useful 11-point advantage going into round three.
Taddy Blazusiak: "I don't know what to say, I'm over the moon, it's been such an amazing night. All of the races went really well today and fell into place. You still need to earn your results though and I knew that this round would be tough.
"With a track like this you can't just sprint the whole thing or you will make mistakes so I knew if I stayed consistent it would pay off. My plan was to stay safe and just ride to the limit of the bike with the minimum of errors. I'm really happy to go into round three with the championship lead. Spain is like a second home race for me, so I hope I can do the same thing there and come away with another win."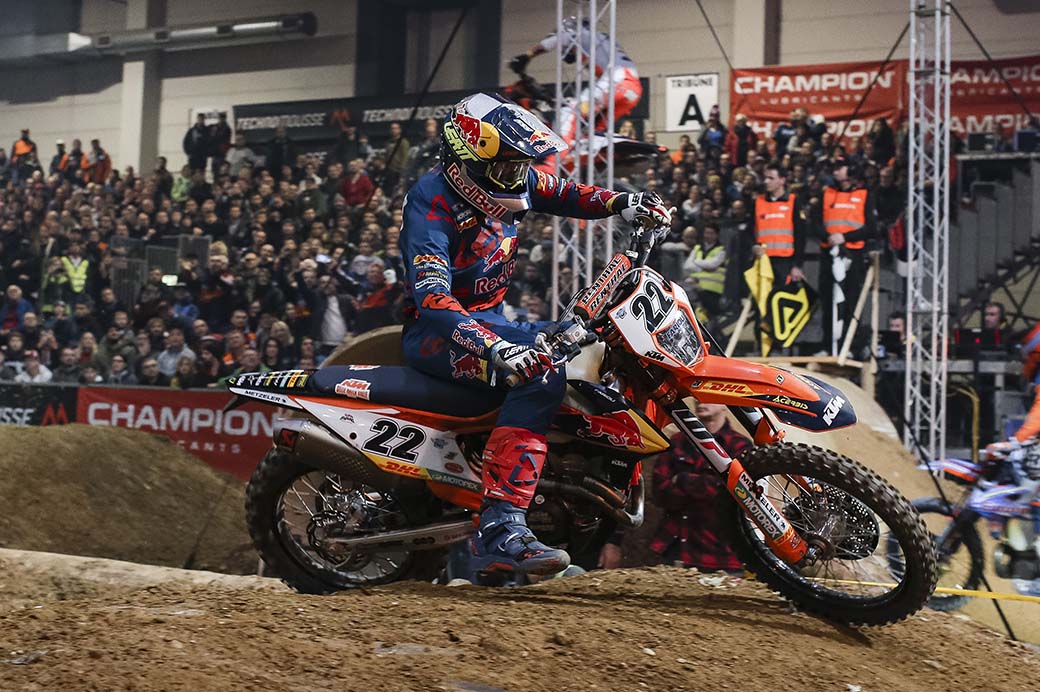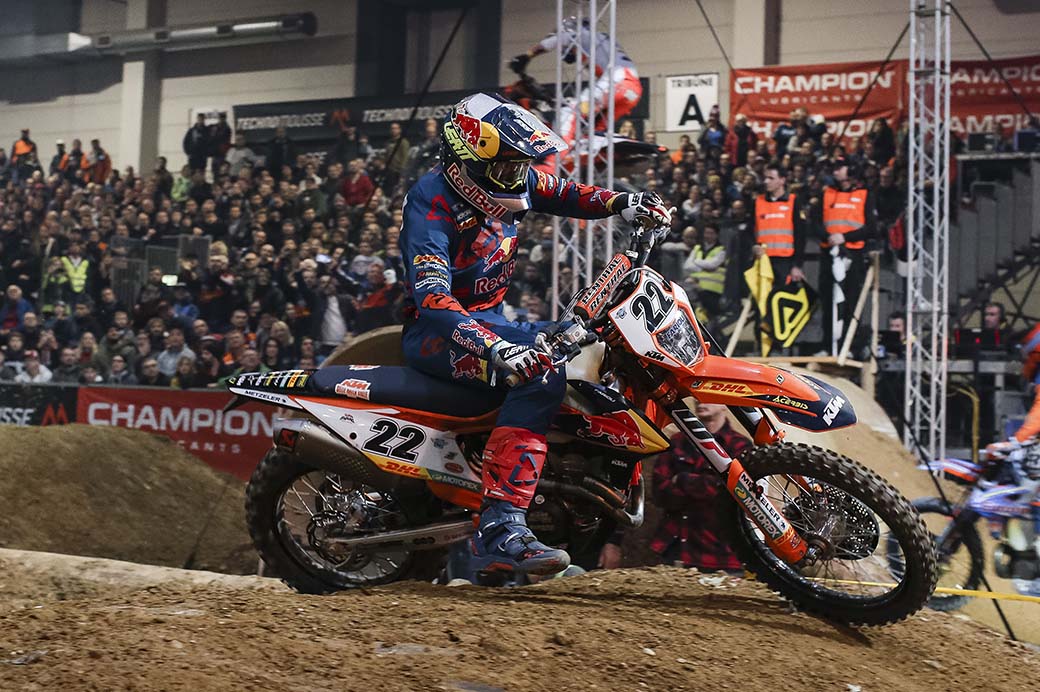 Fastest in SuperPole, Jonny Walker endured a tough night of racing in Riesa. Falls at the first corner in races one and two put him on the back foot for the remaining laps.
A better start in the third race really let him demonstrate his pace, with the British rider fighting for the podium throughout. Despite a challenging night, Jonny was able to claim third in the overall event results. Happy with his fitness and speed, Walker now looks forward to round three.
Jonny Walker: "Tonight was really tough. I'd be lying if I said I was happy with how things turned out, especially after showing I had the pace by claiming the SuperPole win.
"I have to look on the bright side though – I'm feeling really good on the bike and I'm close to being back to 100 per cent fit now, too. If things go well at the next round in Spain, I know I can challenge for the win."
The five-round 2020 FIM SuperEnduro World Championship continues with round three in A Coruna, Spain on January 18.
[more-from heading="More Enduro" category="enduro"]