Technology is progressing at an awesome rate. Adding fuel injection to four-stroke dirt bikes has been one of the biggest technological developments that our steeds have encountered in the last couple of decades. The days of messing about and changing jets to dial your bike are ancient history.
For the millennial racer, FI technology is transforming the fine tunability of our machines and giving us options we couldn't have dreamed of a decade ago. GET is a company that has taken full advantage of this and they're looking to make tuning your bike as easy as 1-2-3.
As part of our RM-Z 450 long termer project we had the opportunity – thanks to the UK importer Apico Factory Racing – to hook our bike up with the GET RX1 PRO system with the optional LC-GPA (launch and power control system). The timing of this was perfect as we had just drafted in ex-pro racer Neville Bradshaw for another little project in which he was going take our RM-Z and give her a proper test by racing the Foxhill round of the Maxxis British Motocross Championship.
So it made sense for Nev to give the GET system a test and work out the settings he liked ready for the big race so we headed to the awesome Apex Motocross track to get the lowdown on the system and ultimately give it a try even if it turned out that the gods of thunder (and social media sh*t storms) would eventually stop us in our tracks – but more about that later.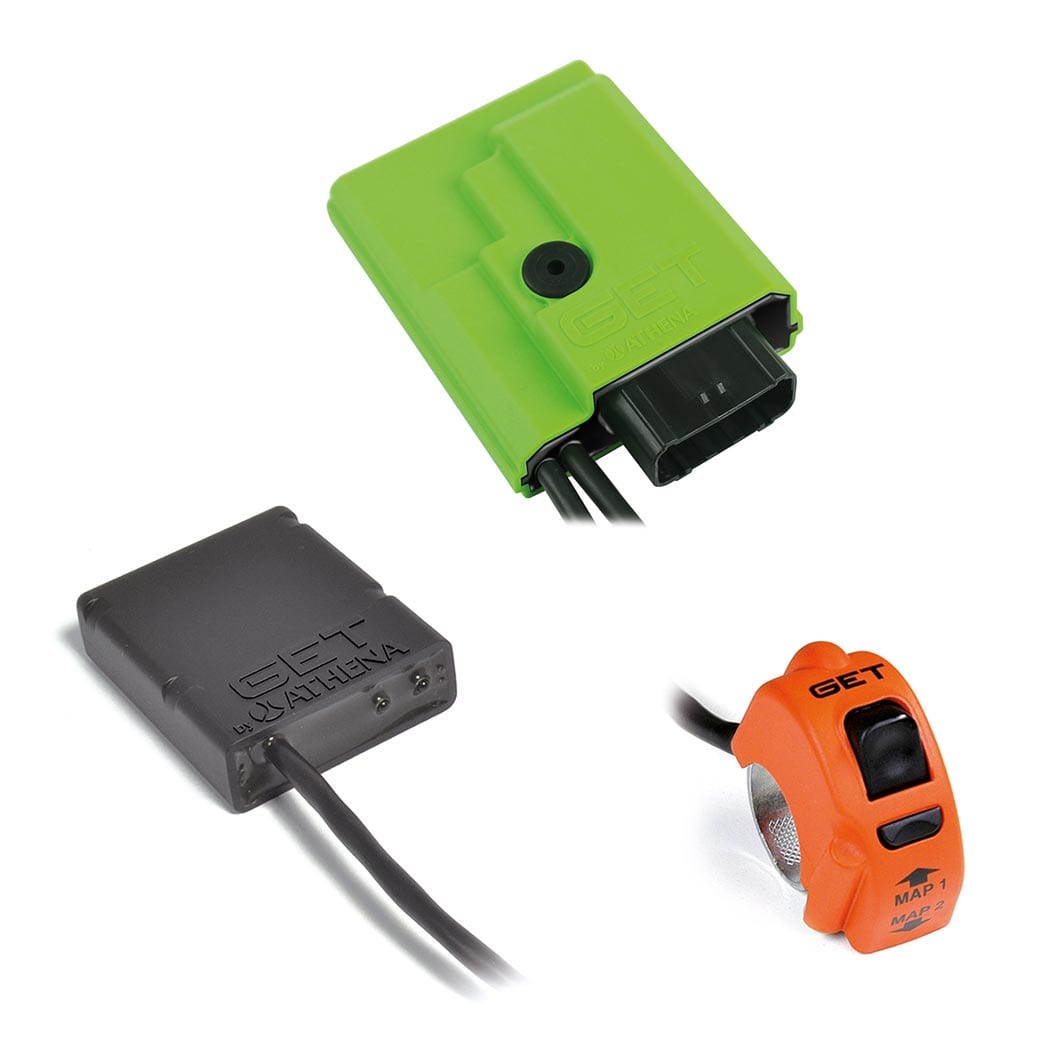 Apico boss Dylan Brown jetted back from his holiday and drove directly to Apex to fit the system to our RM-Z which he managed within about 20 minutes. Dylan's well-known for his technical skills – his bike-builds are sick – but anyone with an ounce of tech knowledge would be able to fit one of these GET systems to their machine quickly and easily.
The system we fitted has two key parts. The first is having multiple maps to choose from to suit rider or track conditions. The pre-loaded maps have been developed in conjunction with GP and AMA riders but the GET system also provides the option to add your own maps too. They could be maps that you've developed yourself using a PC and the GPI or possibly maps supplied by a tuner for a particular track or condition.
The system is Wi-Fi enabled which allows you to fine tune the pre-loaded maps via an app on your smartphone. Clever stuff. The second key part of the system is the launch control function. This function is designed to help you pull off the perfect race start by limiting revs and calculating some other really smart computer things to make sure you get the best traction out of the gates. Okay so, we don't know how it works exactly but it's clever stuff indeed. Nev will have more on this later…
The pre-loaded maps range from numbers 10 to one (with one being the most aggressive). On the RM-Z the maps are controlled by the OEM kill switch but for some bike models you have a separate control that comes with the kit. Nev started the test in map 10 and could immediately feel that the bike had 'more meat' in the mid-range. He then tried out map seven and found that he had more power off the bottom as well as in the middle and more over-rev which he really liked. Next, he gave map five a go, this once again gave him a bit more across all the range and he loved it.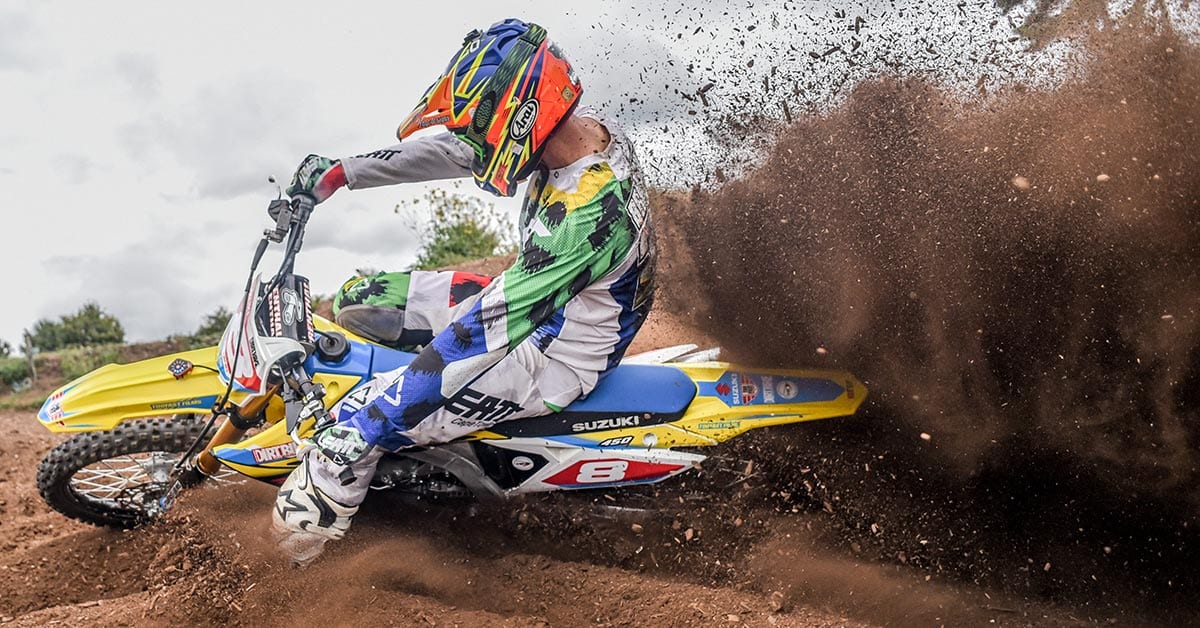 "Map five had the feel of a tuned bike. It was really snappy and had a lot of meat everywhere," explains our temporary RM-Z pilot and fan of meat, apparently.
Finally, Nev tried map number three and found that to be too aggressive. So in summary map five was Nev's ideal setting – "it really improved the bike. I felt the bike did more of the work for you in that setting allowing you to just ride. Overall, I've been really impressed with the product and I'm surprised how different it felt, considering the bike is completely stock other than the GET unit."
Nev describes himself as a creature of habit "once I find my ideal setting I like to stick with it but with that being said I can see how the GET device would allow riders to have an ideal map for different tracks and track conditions. And to be easily able to change and swap between them in seconds is great. It's definitely a cool tool to have."
Nev was also surprised how good the launch control was. "I could feel how well the traction control worked immediately. We tried some starts and I could feel the traction control working straight away. It takes that one extra thing of rider error out of the equation. You do have to change your style a bit though and trust it because as soon as you touch the clutch it comes out of launch mode so you do have to trust in the GET and not feather the clutch during the start process as you drive down the straight."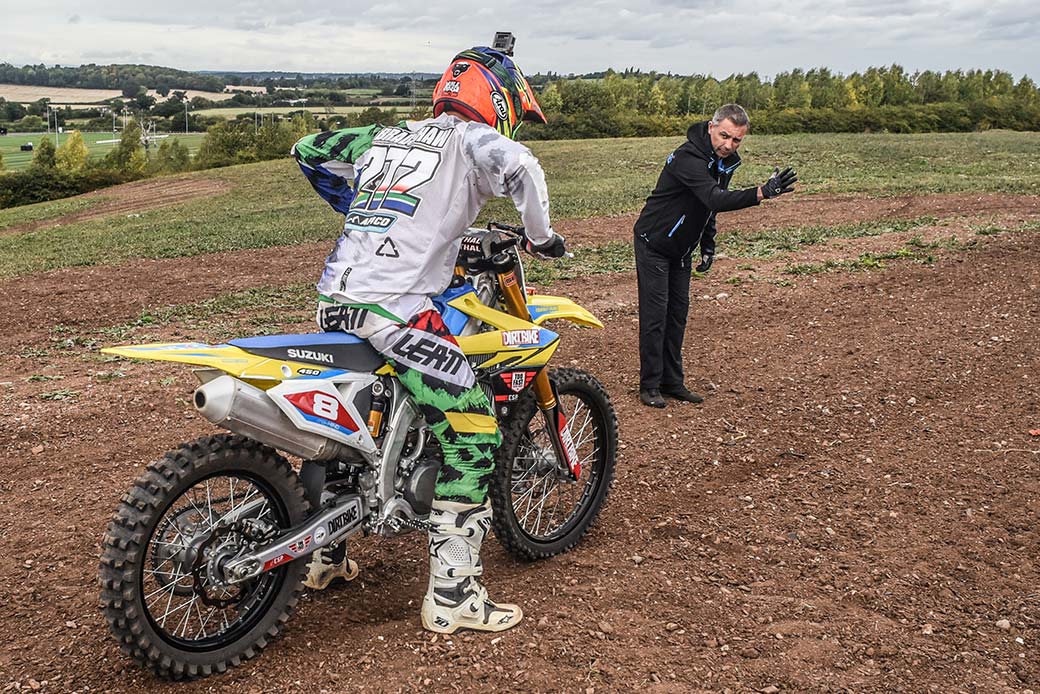 Overall Nev was really impressed with the entire GET system and it would have been good to see how it helped him at Foxhill…
I tried to think of a good analogy to compare this tech to and the closest I could get to was comparing a CD to iTunes. When you buy a CD – or even better back in the day a CD single – you get a product that does exactly what is says on the tin. It plays the limited tracks of the artist you picked, so not many options for variability – that's the old jetting system.
With iTunes however you have an infinite choice of artists and tracks to pick from depending on the mood you're in on the day – very much like a GET ignition and choosing the map that fits for the conditions. Motocross is in a new age of technology and thanks to GET Average Joes like us can get in on the fun and benefit from the advantages.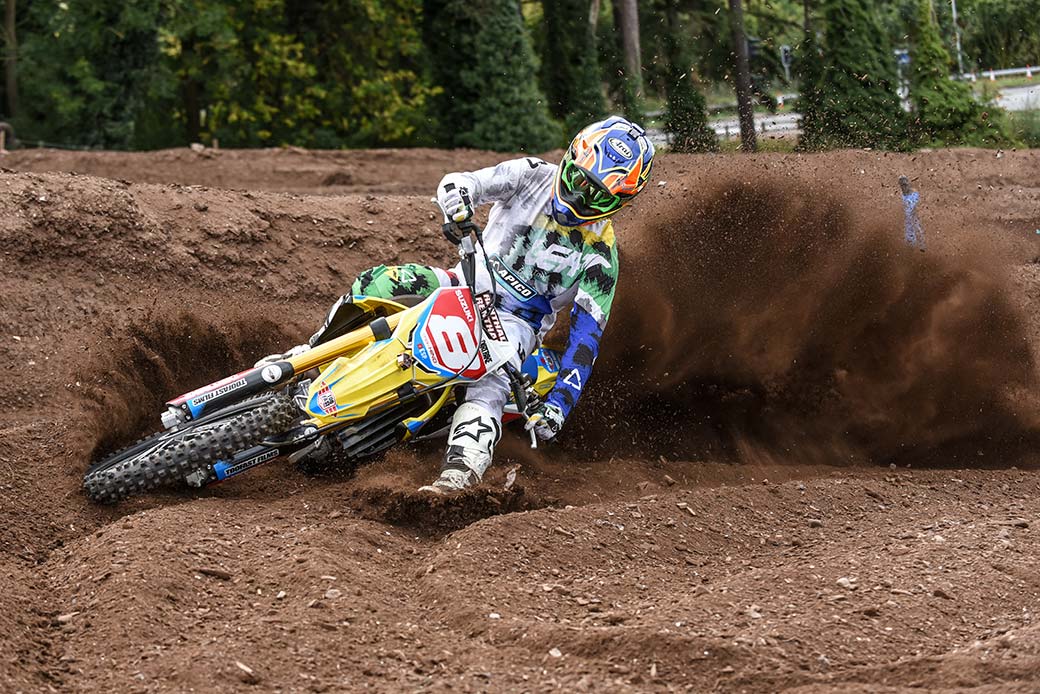 As you'll know Mother Nature spoilt our plans to race the yellow meanie at Foxhill which was a shame. Nev was unable to race the final round of the series at Lyng which means we'll never get to see how our DBR RMZ-450 performs at the highest level of British motocross. Gutted.
But if you do want further proof of just how rideable and enjoyable the RM-Z can be, look no further than Nev himself. After his time riding the DBR steed came to an end our South African friend went out and bought his very own 2018 Suzuki RM-Z 450 to moto on as he enjoyed the experience so much. Now there's a nice end to our story.
Make sure you watch the video below to get more thoughts from Neville Bradshaw on the GET RX1 PRO system.
GET
RX1 PRO ignition kit £705.21
Launch Control from £176.38
Supplier: apico.co.uk
Contact: 01282 473190