With weeks of inactivity, the Rob Hooper Racing Yamaha team are gearing up for a double helping of racing this Easter weekend.
The first stop will be Marshfield on Good Friday and the Mike Brown Memorial Meeting which incorporates the Huck Cup and will see the team's MX1 riders, Ryan Houghton and Kristian Whatley come up against a star-studded line-up in memory of the much-loved racer Mark Hucklebridge who lost his brave battle with Cancer last year.
The Marshfield circuit is a new one to the team, but team boss is happy to see his pilots on the track after such a long break. "I'm looking forward to seeing the boys racing," said Rob Hooper. "We will treat this as a usual warm up, but of course we still want to come away with a result, but as long as they can come away from Marshfield with some positives and incident free then we will be happy.
"It is a risk so close to the British Championship, but training is a risk, but it is a risk worth taking.
"We used to race Friday, Sunday and Monday over Easter so I don't think this will be taxing the riders too much, and with so much cancelled they are chomping at the bit to get on track."
Former British champion, Whatley, after having a week to forget off the track (more on that amazing Euro drama later) is hankering for a race return. "I am really looking forward to my first race back," said Whatley. "It's been nearly a year since my last race. I know it won't be easy and after a week like mine I am just going take it as it comes and see how it goes.
"We still have things to test on the bike and with myself, so for me it's steady away and salvage some points for the long season ahead."
Of his other MX1 rider, Ryan Houghton, Hooper said: "I know Ryan has been doing plenty of practising and is feeling good and ready. Every time I speak to him he is upbeat and positive."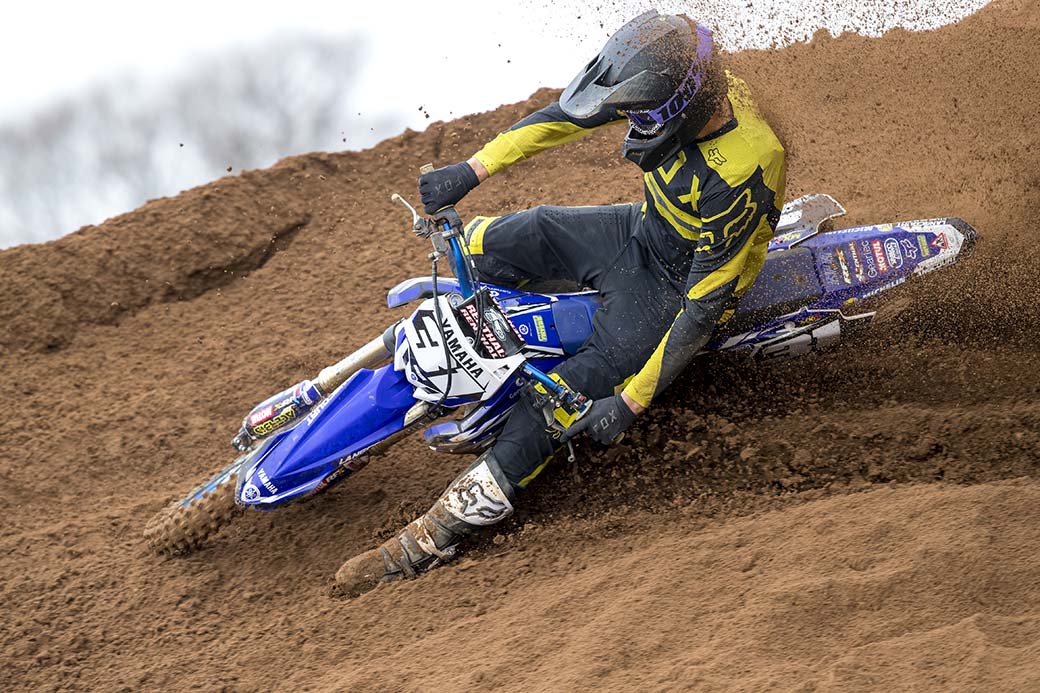 Taking the Yamaha YZF250 to task in the MX2 class will be Robbie Dowson who will forego the trip to Marshfield to concentrate on the opening round of the Maxxis ACU British Motocross Championship at Culham in Oxfordshire on Easter Sunday.
"Robbie has been working hard all winter and has actually raced quite a bit," said Hooper. "His results have been promising so it's going to be interesting to see how he gets on at the Maxxis on Sunday.
After the first round of the British championship at Lyng was cancelled due to the countries recent run of appalling weather, Culham on Sunday acts as the series opener and Hooper has his eyes half on the weather for the weekend. "Culham is a great circuit and I hope the weather stays fine for it. For me, the first round of the British is about the riders staying fit, and having a trouble-free day, and if that happens we should be somewhere up there in the results."