Weston Super Mare Beach race kicked off today with the 125cc & 250cc and also the 65cc youth class, and the Quads and sidecars.
With the 125cc & 250cc and 65cc Junior classes that took place which were won by Samuel Hughes, Alfie Jones and Alfie Geddes-Green these races were followed by the tough Quadzilla Quad and Sidecar race which Jamie Morgan took the overall victory.
The 125cc/250cc category began the event's race proceedings. In the 125cc class Charlie Palmer took the lead early on in the race however some close battling led to Samuel Hughes taking the overall victory after completing 26 laps. Charlie Palmer ended the race in second, Bailey Johnston in third. James Barker and Jake Taylor were your fourth and fifth position riders. A hard-charging Alfie Jones took the chequered flag for the 250cc category. Tyler Westcott gave it his all with some close racing to try and take the win but ended up in second position. Leon Williams, Keelan Southwood, Alfie Calvert were your runners up within the top five.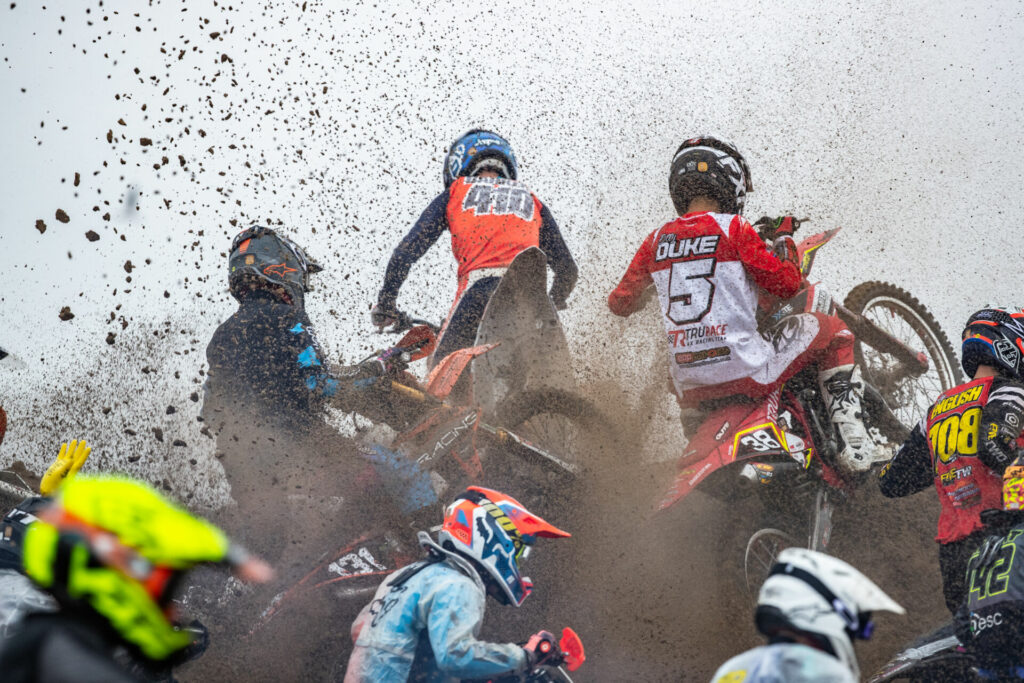 Next up on the track in the UK's biggest Offroad motorsport event was the 65cc riders. Aged seven up and the future of the sport took to the spectacular circuit. The chequered flag was the 111 machine of Alfie Geddes-Green, who completed eighteen laps in the one hour and fifteen minute race. There was some tremendous racing from all the junior 65cc riders competing. Jenson Severn was your second-place rider who battled hard throughout the moto in the wet sand course. Third spot went to James Gittins Jones, with William Evans and Sean Smout rounding out the top five.
The Quadzilla Quad and Sidecar class certainly provided a real spectacle and didn't disappoint. 2019 winner Jamie Morgan from Monmouthshire walked away with the honours for the Quad solo category after the long three-hour race. Taking second spot was Carl Bunce and third was Robert Bell.
In the Quad Two Man category it was Clowes and Henson who took the overall after seventeen laps during the three-hour moto. Second place was the Adam Twine and Ben Gregory team and third spot went to Edward Jones and Tom Jones. 4×4 Quad category saw Steve Atkins on the top step with Stuart Marley and Graham Guy taking second and third place. In the Sidecar class it was Jon Hunt and David Williams who took the first-place trophy closely followed by Sidecar team Mark Stokes and Luke Townsend. Paul Manning and Simon Rogers took third.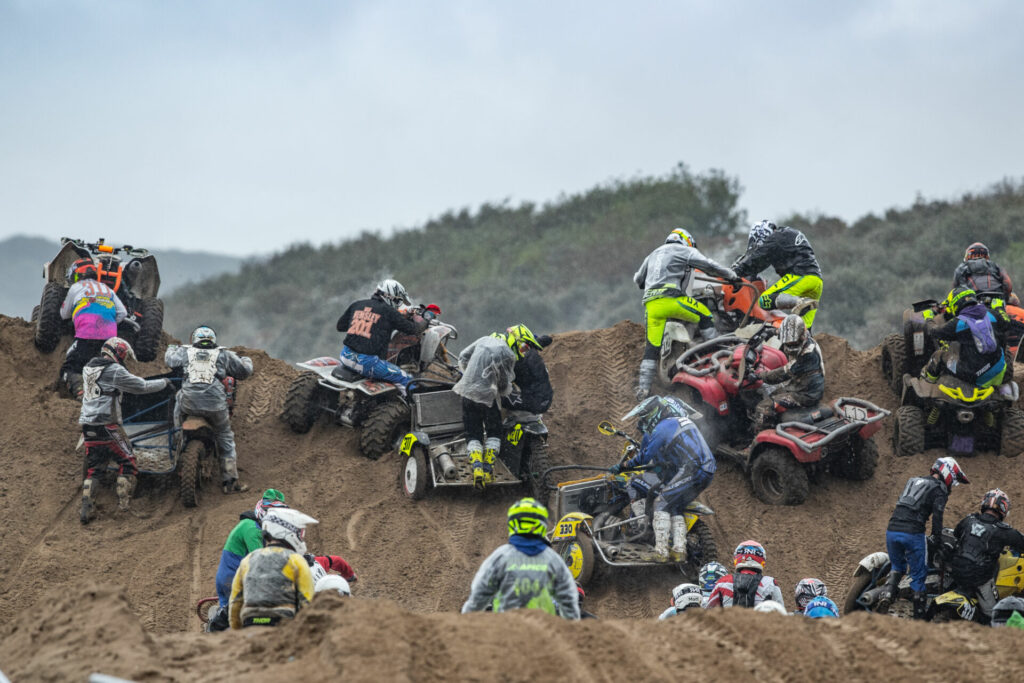 Tomorrow the 85cc Small and Big Wheel class will take the course in the morning followed by the Adult Solo race in which around 1,000 riders will take part in a three-hour long race. The battle will be on to see who will win with Todd Kellett, Steve Holcombe, Ashley Greedy and Mel Pocock as title contenders.