Entries for the Steel Hawk Motorcycle Club's 'Airborne Gunner' summer supercross at Cusses Gorse on August 3 are now open. 

The event – followed the next day by the club's fourth annual 'Rock it til Sundown' motocross – will feature youth racing during the day before the adults take over in the evening.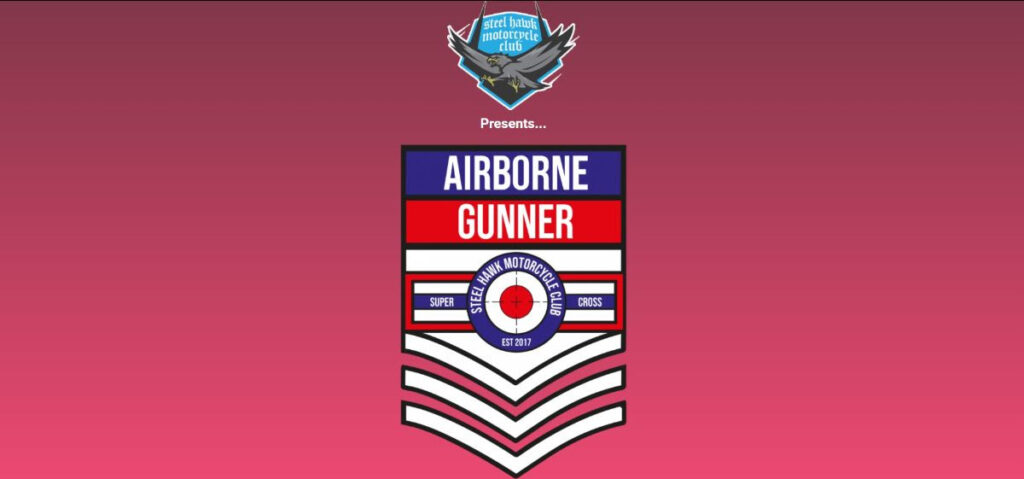 "Some would say it's a gamble to run a supercross when the world is still in plenty of uncertainty," said Jeff Perrett, "but for us it's not a gamble at all because it's something we've been planning for some time. We've spoken to Justin Barclay [Cusses Gorse MX] at length about it and we have a long-term plan in place to turn 'Airborne Gunner' into a series.

"By running it the day before our 'Rock it til Sundown' race we hope to generate a summer festival feel in the school holidays and see everyone having fun. That's a big motivational force for us, it's what riding dirt bikes should be all about!"
Youth classes will cater for Autos through to Rookie 125 and 250cc riders. Adult entries will be split into Clubman MX2, Clubman MX1, Expert MX2 and Expert MX1 categories. Each class will be limited to 16 riders with three motos each.
For more info and to enter go to www.steelhawkmc.cc/the-latest/supercross-in-the-uk-is-off-the-ground/