Scottish star gets ready for Monster Energy Supercross
Scottish supercross superstar Dean Wilson (Rockstar Energy Husqvarna) is currently putting in the hours at Aldon Baker's infamous training facility in Florida as he prepares for the 2021 Monster Energy AMA Supercross series.
We caught up with the 28-year-old via the magic of WhatsApp last night…
"I'm not too bad," he said. "I'm at boot camp right now. I'm at Baker's Factory with all those boys so it's been a tough go but so far so good. I'm just hammering away getting ready for the season. Everything's going really good and I'm happy where I'm at. I'm very grateful to be on the Rockstar Energy Husqvarna team – it's a great team and somewhere I'm really happy to be."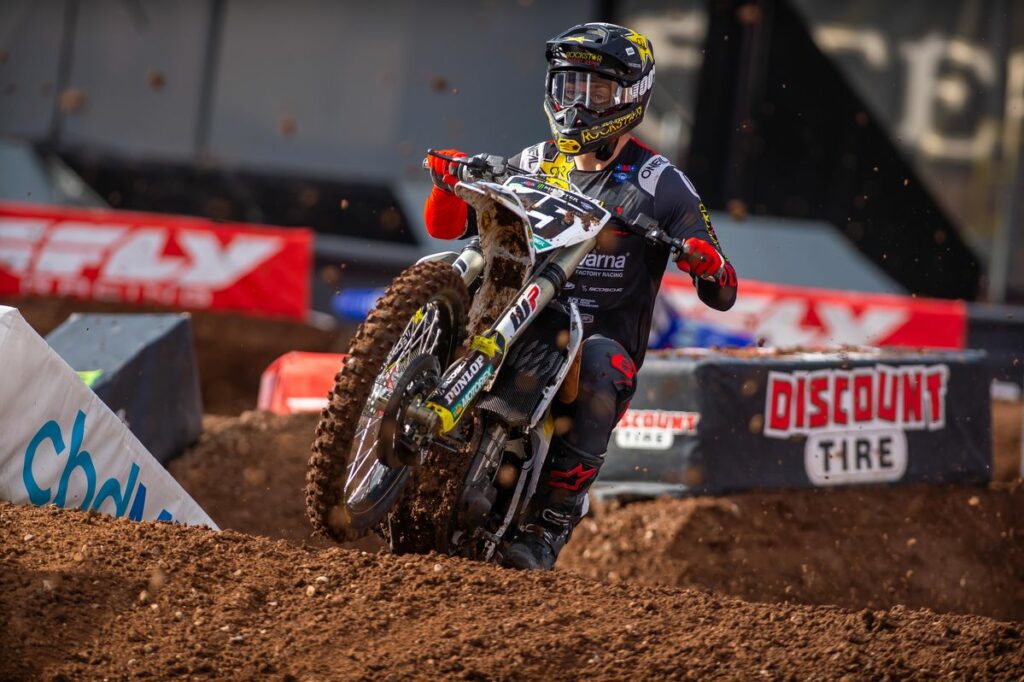 Dean started the 2020 season carrying an injury so it's a welcome change for him to be fighting fit at this stage this time around.
"It's nice right now. I'm getting a really good off-season in and pushing hard. Last year I dislocated my hip at Monster Cup – it was a really tough injury – so only got two weeks of riding before the season so I was really, really behind everybody. I was still healing from my injury but I really wanted to be at Anaheim 1.
"I figured it would take a good seven or eight rounds for me to get back to where I needed to be. I was doing a lot of overtime with my training and riding to try to catch up so just as COVID hit us I was threatening to put in some good results.
"I was in the top-10 consistently and creeping my way up there and then we had the quarantine before the last seven supercross rounds and I think I really brought myself up to where I needed to be. I had some good finishes and at the last race I got the holeshot, led for eight laps and got a third so I was really happy to end it on the podium from starting the season barely able to get on the bike."
A qualifying crash at the Lucas Oil Pro Motocross round at Iron Man brought Dean's outdoor season to a premature close after he opted for knee surgery on a torn meniscus to give himself as much time as possible to recover before the 2021 supercross season kicks off on January 16 in Houston.
Never a rider to throw predictions around, Dean's keeping his goals for next season simple.
"I don't really like putting numbers out there or anything like that because it can kinda just play with your head a little bit and take your focus away. Really my goal is just to be up there on the start and if I get the best starts I can then hopefully that will lead me to a good finish because I think my fitness and my riding will be the best it's been with the off-season I'm having. Get the start and let the rest play out."