The last place I expected to track down Justin Barcia was in a Southern California grocery store, but that's where we found the Monster Energy Factory Yamaha charger mid-morning on Monday.
Happy go lucky as ever and, as you're about to find out, quite keen to make the four hour trek over to a town that's been hard on every one of us – namely Las Vegas, Nevada – Barcia was in great spirits and not only expecting to do well at the 2019 Monster Energy Cup, but to win the whole thing (including the briefcase full of a million dead presidents!).
Tuned-up, healed up and straight up, the now veteran racer who has his own way of doing things is ready to tap his 2020 racing season into first gear. Check it out.
Dirt Bike Rider: Justin, what's happening?
Justin Barcia: I was just in the grocery store.
DBR: That's a good place to be.
JB: Yes sir. (Laughter).
DBR: Okay, what have you been up to? What's going on now in your off-season?
What off-season?! (Laughter). There hasn't been an off-season. Me and my wife took a week off and then we loaded up our camper with our dogs and we headed out to California and we've been in California since. Yamaha has the new bike and there was a lot of work to be done and we've made really good progress already. Yeah, we've just been grinding away and working really hard to be the best that we can be this year.
DBR: How's married life treating you?
JB: Good. Yeah, life is good, man. Can't complain. The wife helps me a lot.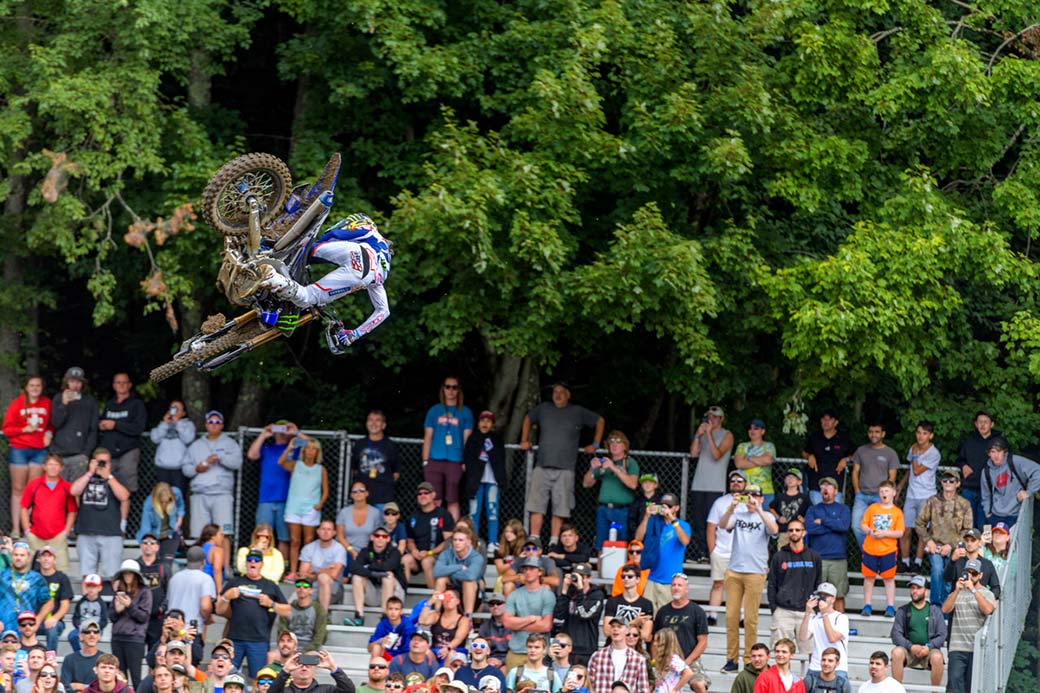 DBR: The Monster Cup is a handful of days away. What's your game plan? How are you looking at this one-off race?
JB: For me, Monster Cup is a chance to win a million dollars. I had a tough outdoor season, but any great athlete is able to put those things in the past and move forward and I believe I am one of those athletes that can do that. Yeah, I've just been working hard and I believe that I have a really good shot at coming in there and doing really well. Last year things didn't go as planned there, but I think this year I'm in a much better position. I'm healthy. The new bike feels a lot better. We're going there to kick some butt, that's for sure.
DBR: Yeah, I was going to say that 2019 was the best of times, the worst of times for you. You won the opening round at Angel Stadium but then fell into a shattered window of injuries and bad luck. That stuff set you back, huh?
JB: Yeah, for sure. It was tough coming out and winning that first one and then having all of those injuries and not being comfortable and things like that, so yeah unfortunately the injuries dragged through the whole year and I wasn't able to overcome those obstacles. It was nice finishing the season out being somewhat healthier and now I'm full-healthy and I feel like my fitness is really good and getting better every day and I feel strong. It's cool to see that progress. Yeah, this year has been a tough one and I want to finish it out really strong.
DBR: Looking back on the Lucas Oil Pro Motocross Nationals, what do you make of it all? Good? Bad? Ugly?
JB: It was difficult. Like we talked about, I was injured coming in and didn't have any time to test and just wasn't able to get the bike right all season. It was something where we knew we had some issues and we were never able to overcome that with my injuries and testing and things like that. Unfortunately it was difficult, but we get better towards the end of the season and I started getting healthier and the bike did start getting better. Yeah, it was not good. That's the past and we've moved forward a lot since then. I'm excited to go to the Monster Cup to show people where we are at. We've turned some corners for sure.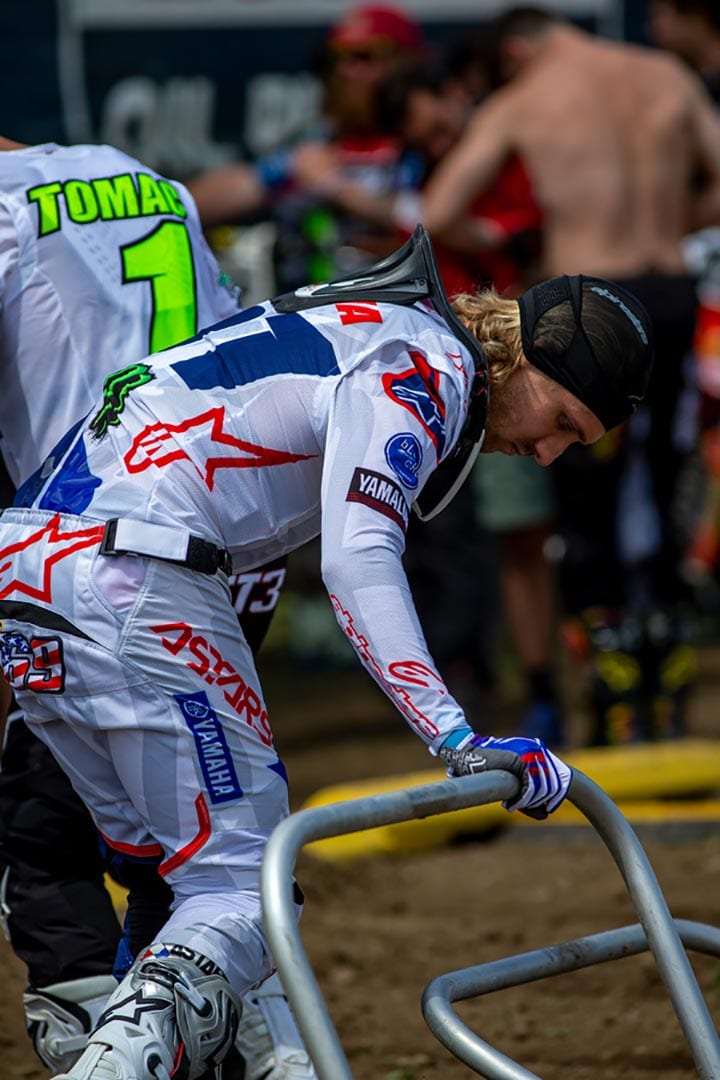 DBR: I know it's a bit early, but are you feeling good about 2020?
JB: Yeah, I feel a lot better than I did last year. The team has really stepped up a lot in this off-season. We've made a lot of changes with the bike and a little bit of personnel changes. I've been around a long time and seen a lot of things and I can really see that this team wants to be where they were back in the day and winning championships and races. It is really good to see that motivation and again that I feel I haven't seen in a while. Also, the boys did a good job this year on a few redesigns on the bike. It's feeling really positive already and I'm just really excited that everyone is excited about the new season as well.
DBR: Did the team make wholesale changes to the bike?
JB: No, not really. Honestly, the bike is not that much different, but they did make a little bit of an engine change which calmed the chassis down. I haven't ridden a YZ250F, but I believe they made the 450 more like the 250. The 450 has been a tough machine to ride in supercross. With me riding the bike, I now feel like they've addressed those issues and we just keep running it through the testing sessions.
DBR: It caught me off guard a bit when I looked into it, but you're a veteran now, huh?! You're now a decade into your racing career.
JB: Yeah, that's pretty cool. It's kind of weird to say I'm a veteran, but I feel like this year, for me, that a lot of my new goals are achievable, you know? I've been around a long time and I have a lot of experience. Yeah, it's pretty crazy to say I've been around for a while now. It feels good. I still feel young at heart and I feel like I still have that spunk you need to go out there and win races and be in the fight. It's pretty cool. Yeah, I'm really looking forward to this year.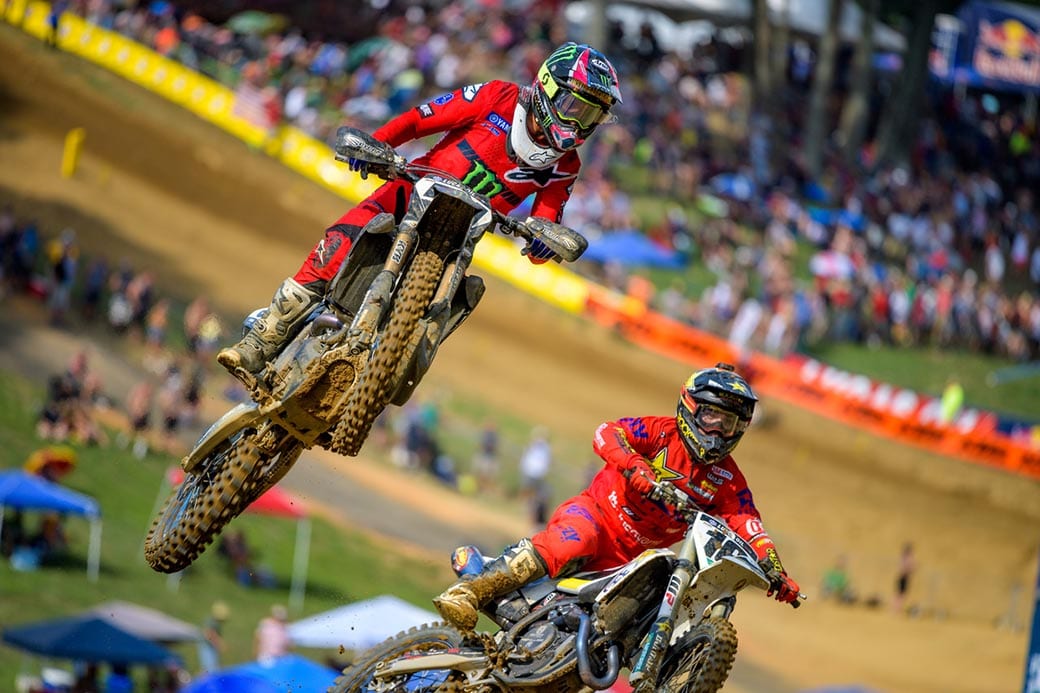 DBR: Yeah, you've won championships and big races so you know you're fully capable of winning anything. Maybe you just need a little bit of good luck blowing in your direction…
JB: Yeah, a little luck and a lot of hard work. I have a really good team behind me. I feel like this year that a lot of those things are falling into place. There is no reason why we should not be competitive. Deep down right now I haven't felt like this in recent seasons; I feel like I can do what I want on my motorcycle and I feel good about that. Things are falling into place for us to be in the hunt for the championship. I'm over just winning one race or two races; I want to be in that long fight. I definitely want to do big things this year.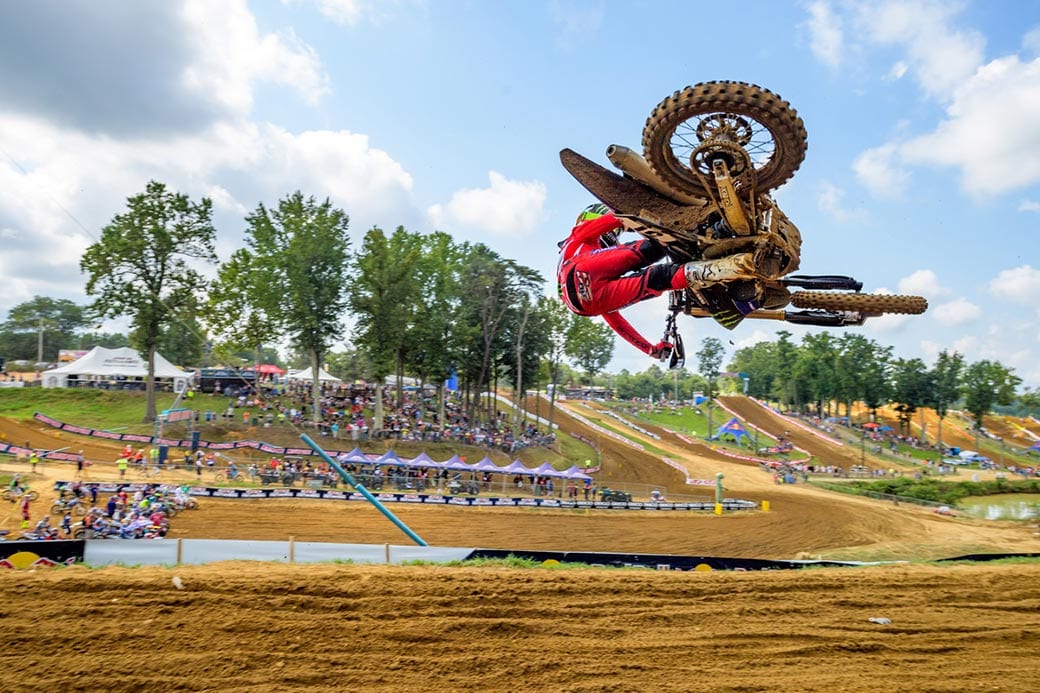 DBR: I've known you for a long time now and you've always struck me as a guy who just plain loves to race his motocross bike. Thoughts?
JB: Yeah, I mean, honestly, for me, this is a sport that I love. I grew up as a kid just that just loved to race dirt bikes. If you lose that passion, it can be difficult. And I'm not going to lie; I have lost that passion before. But you never lose that love of racing your motorcycle. It's one thing to go and ride, but it's another thing to get on the track and race. That feeling? I've never been able to find that feeling in anything else I've done in life. Yeah, I love this sport and I'm grateful for the opportunities that I've been given.
DBR: One last question and I'll let you get back to pushing that shopping cart around: Can you win this deal over in Sam Boyd Stadium in Vegas come Saturday night?
JB: Yeah, I believe we can win, for sure. Racing is never easy and there is a lot of variables that pop up: Riders, track and all those kinds of things. For me right now and at this moment I believe that I can win some races.
Words: Eric Johnson
[more-from heading="More Supercross" category="supercross"]