Contracted Team Honda HRC racers Cole Seely and Ken Roczen were absent from the Monster Energy Cup in Las Vegas last weekend with both riders recovering from surgeries. This meant both of Team Honda HRC's riders were on loan for the Monster Cup.
Former World Motocross Champion Tim Gajser was visiting from MXGP Team HRC and Christian Craig on loan from GEICO Honda.
And in what started out as an event full of promise with Gajser turning heads with excellent daytime qualifying practice times (sixth-fastest), it turned out to be a night to forget for the Ride Red outfit.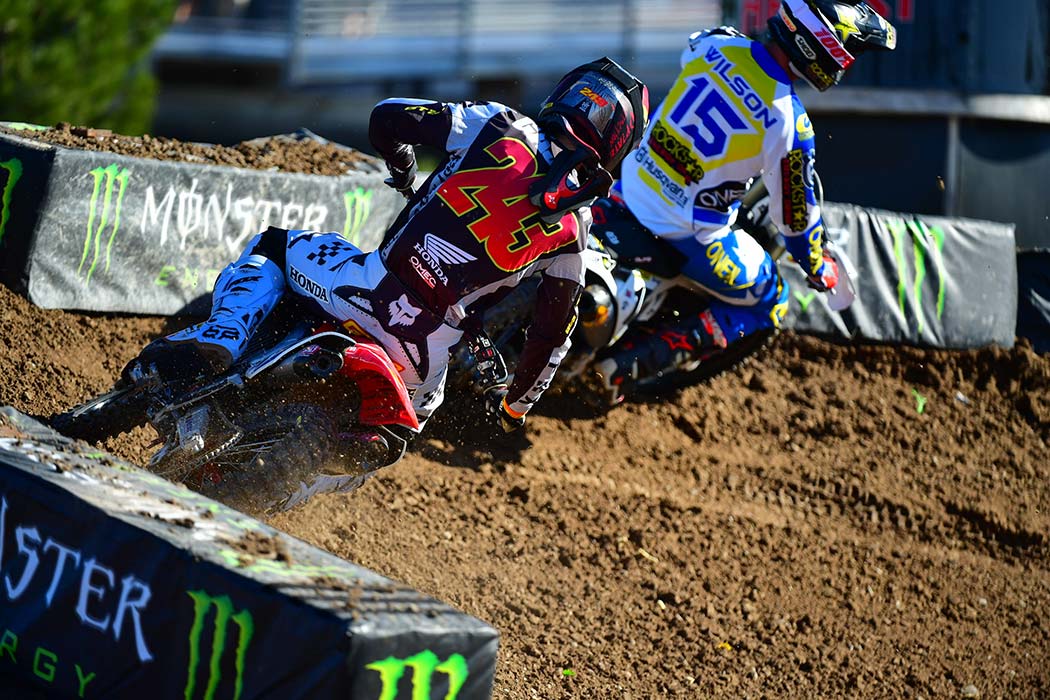 The Monster Cup debut just didn't go as planned for Gajser, nor for his team-mate for a night with the pair finding themselves sidelined early after crashes in main events.
In the first race, both riders started on the left side of the split gate, with Craig coming out in fourth and Gajser running mid-pack. A few laps later, the race was red-flagged and riders were directed back to the line for a complete restart. When the gate dropped for the second time, Gajser got away much better and was running fourth on the opening lap, while Craig was near the back. After taking the Joker Lane early, Gajser moved into third and Craig was 10th.
During the closing laps, the Slovenian lost two positions before a scary crash sidelined him for the remainder of the race and evening. Craig gained one more position, taking the checkered flag in ninth.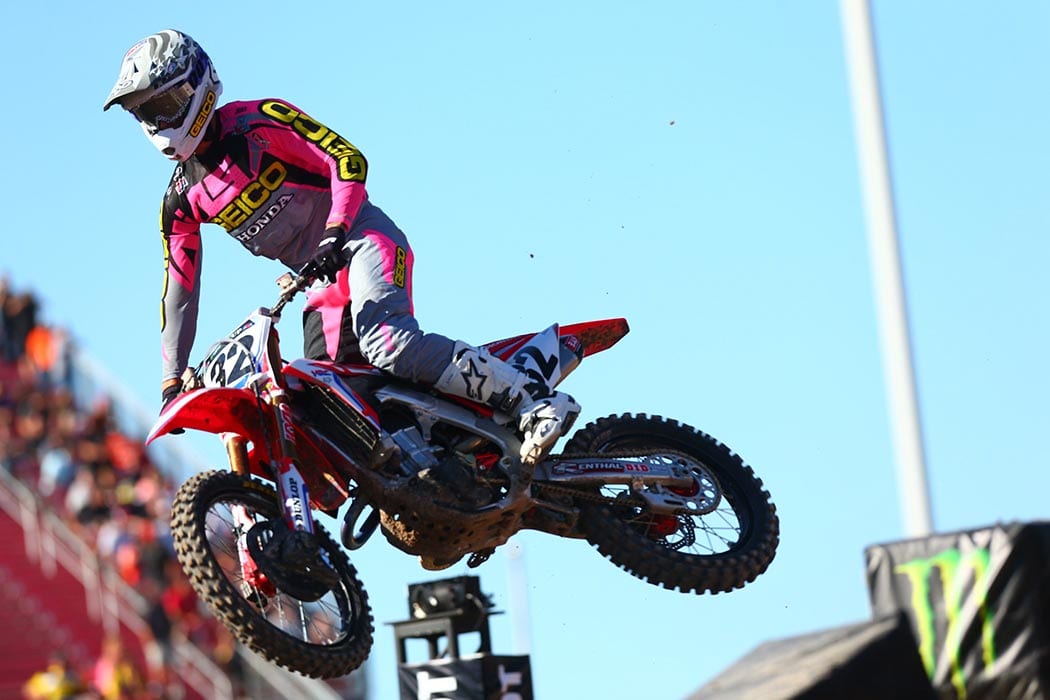 In the second main event, Craig secured a top-10 start and was working his way forward before he came together with another rider and went down. Unfortunately, the Californian reinjured his left hand and was unable to rejoin the race or finish the evening.
"To me, this track was quite different and out of the ordinary with some of the elements," said team manager Erik Kehoe. "It's difficult because for supercross the suspension settings are so much stiffer, but then the track was high-speed and flat, which is an interesting mix. With the settings like that and then the track being choppy and rough, I think it raises the danger."
Although it wasn't a dream debut for Gajser he showed the world he's not out of place on a tough Supercross track. Hopefully we don't lose the likeable Slovenian to the USA too soon. But if we do, without a doubt, Europe's loss would certainly be North America's gain.