New electric bike manufacturer Stark has this morning unveiled the Varg, a soon-to-be mass produced 80bhp, battery-powered thang which looks set to revolutionise motocross as the lightest and most powerful available.
Created by a 42-strong team in Barcelona, the Varg (Swedish for wolf) has sprung from the collective minds of some of the sport's brightest and best – starting with 24mx.com founder and Swede Anton Wass, former KTM big cheese Paul Soucy and test rider Sebastien Tortelli.
Wass and the Stark (Swedish for strong) team believe the demands and requirements of off-road riding mean the Varg has to be the most advanced, most durable, versatile and fun offer in the category, all the while paying full respect to the environment and conditions in which the bike is being used.
It also features benchmark and patent-pending technology the company will bring to the market:
Ground-breaking motor, cooling and battery architecture
A class leading powertrain of 80hp at 9hp per kilogram
Ultra-small and light chassis concept with use of premium materials such as carbon-fibre, magnesium, and aircraft grade aluminium
Smartphone dash and motorcycle set-up App
Bodywork that prioritizes ergonomics, comfort and performance
Advanced suspension solutions from specialists Kayaba
A ride-anywhere, anytime concept thanks to low maintenance, long lasting battery with zero emissions and no noise
"It is a very proud moment for us to finally start talking and showing the Stark Varg," said CEO and founder Wass. "As motocross riders and fans, we knew that the sport was in a chronic state, and we are losing tracks in Europe every week.
"It felt like motocross was going backwards while the potential for innovation with electric mobility is going quickly forwards. Our motivation was born out of frustration with the scene and the need to contribute something that would help our world and our surroundings.
"It's been a fantastic journey so far and it's exciting to see how the Stark Varg had exceeded our expectations. From a business perspective, we also wanted to set the bar in motocross because it is the toughest challenge for material and technical ideas before we move on to produce a full range of on-and-off-road motorcycles.
"Riders are going to love the full potential of the Stark VARG and the amount of 'clean' and easy fun it provides. We aimed to produce something greener and better, and we think anyone trying the bike will agree that we reached our vision."
Currently, Wass is pricing the Varg at around £10,200 which is competitive against its rivals. Click here for more
Check back tomorrow for exclusive chats with Wass and Tortelli.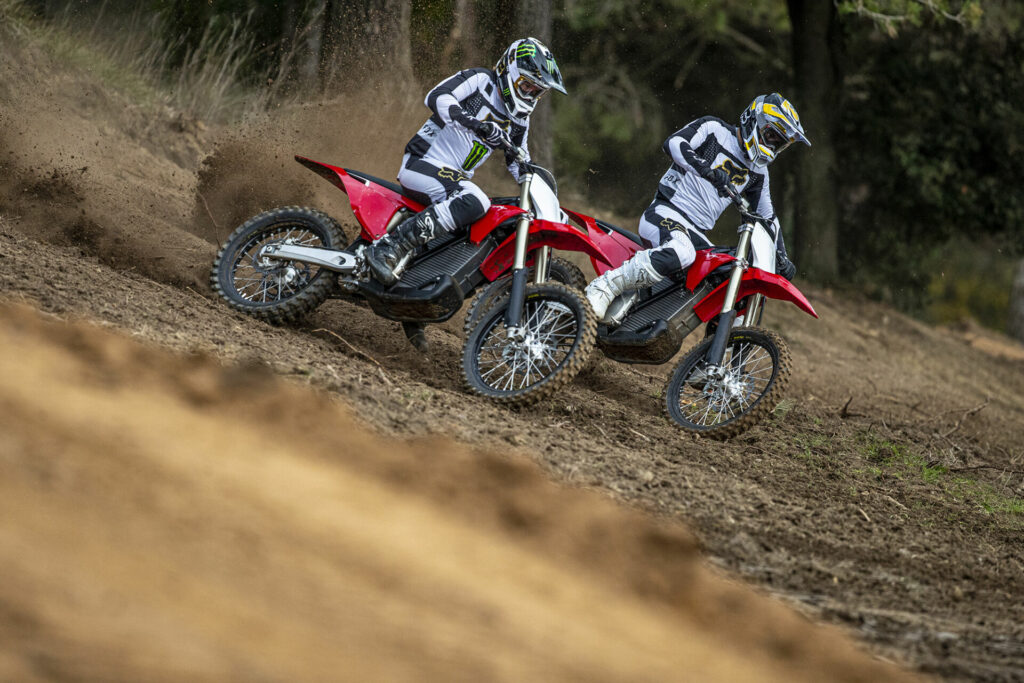 Stark Varg
| | |
| --- | --- |
| Description | Specification |
| Power | 80hp |
| Weight | 110kg fully charged |
| Wheel torque | 938Nm |
| Range | Up to six hours |
| Charging time | One to two hours |
| Battery capacity | 6kWh |
| Suspension | Kayaba front and rearm, 310 mm travel |
| Ride modes | More than 100 |
| Adjustability | Power curve, engine braking, flywheel effect & traction control |