The 2019 Yamaha YZ450F got its UK competitive debut last weekend at the famous Hawkstone Park circuit as Rob Hooper Racing let loose the all-new blue machine to deliver victory in the Masters.
RHR's Ryan Houghton nailed two holeshots on his way to a first-ever pro motocross win in the Bridgestone British Masters Motocross Championship.
Team-mate Kristian Whatley looked good in quali with a fifth fastest time while Houghton was under 200th's of a second off pole, with that honour going MX1 series leader, Elliott Banks-Browne.
RHR's MX2 rider Robbie Dowson pulled out all the stops with a good qualifying lap time to give him third.
In the opening moto, Houghton grab the holeshot and held the lead until lap five when EBB moved through. The pair traded positions with Banks-Browne winning out and Houghton taking the chequers in second.
Whatley also made a good start, holding fourth in MX1, a positive sign after a difficult first half of the season for the former British champion.
The team admit that Houghton's starts have let him down this year but he went on to storm another holeshot on the '19 YZF in the second moto. Whatley followed making it a team 1-2 early in the race.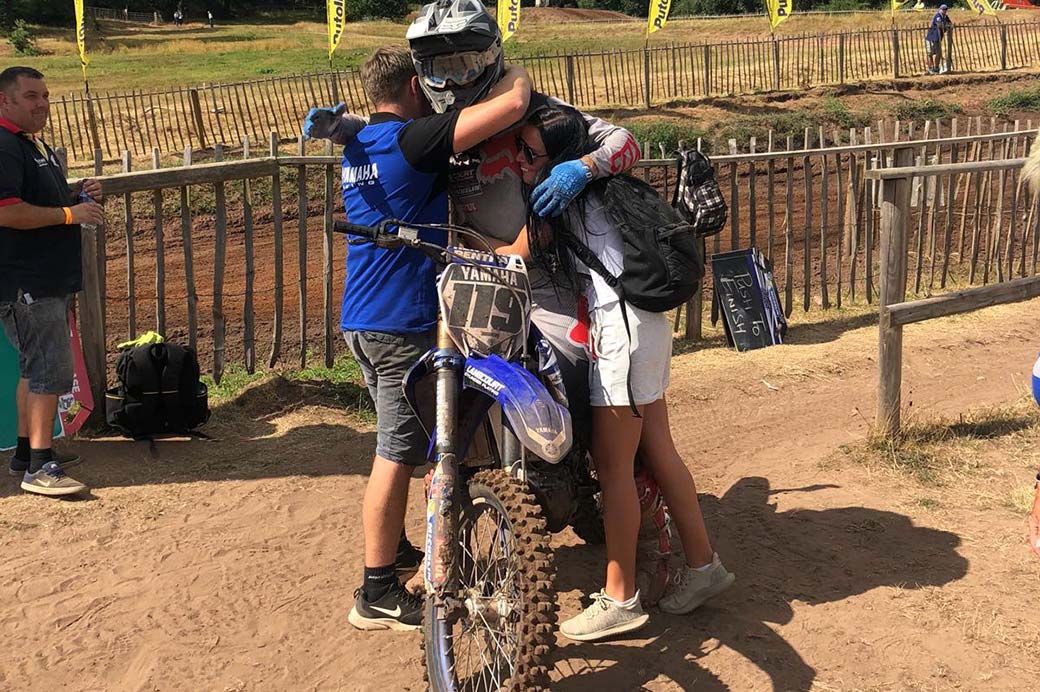 Houghton made things difficult for himself when he stalled the bike, which dropped him back two positions, gifting Whatley the lead.
Houghton dug deep and started to reel in Whatley and then set his sights on race leader Liam Knight. Houghton planned his moment to strike and once the RHR rider had passed Knight he kept it pinned to ensure the moto win and his first pro overall.
Whatley faded a little but held on for fifth in class and a solid fifth overall in MX1.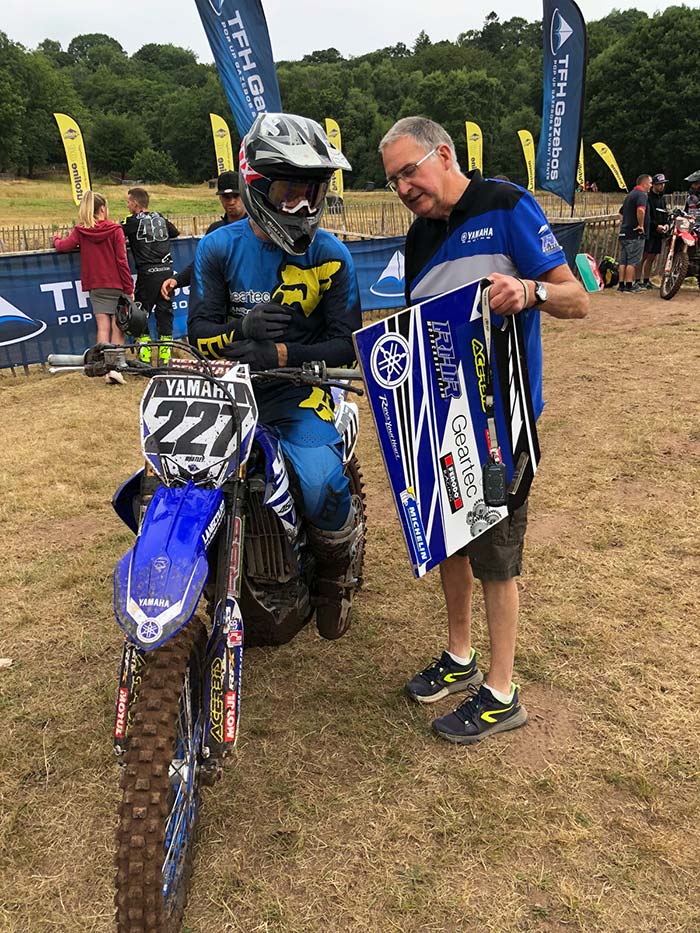 In the MX2 class, Dowson showed great pace to hold off Josh Gilbert from the lead for the first four laps before Gilbert got the better of him. Unfortunately, disaster struck on lap five when a big crash left Dowson in considerable pain. He made a brave attempt to race in moto two but had no option to retire as he continued to suffer the effects from the moto one crash.
"It was a good day all round from practice onwards in terms of speed from our riders," said team boss Rob Hooper.
"Ryan rode fantastically. His second race was amazing – he made a mistake but didn't let it get him down and rode tremendously for the win.
"It has been on the cards for him for a couple of months. He has been working so hard for it, so hopefully there will be a few more to follow on.
"It was great too that Ryan's first win came on board the brand new 2019 Yamaha machine in its debut outing, so that bodes well.
"I was really pleased with Kristian too, he kept plugging away. He struggled a bit with arm pump but he is starting to come back into it now and is working really hard.
"Robbie was going well, and was leading the MX2 class for a while until he had a big crash and hurt his back badly. He did try the second race but you can't ride Hawkstone unless you are 100 per cent."
Houghton said: "I just believed I could win yesterday. I've needed to win a race all year, but from qualifying on, I felt comfortable. In the last race I pulled the holeshot and went like stink in the first lap to pull a gap then stalled it. I kept calm though, and I followed Liam Knight for six laps, but I had a pass worked out, and made the move with four laps to go. I nailed it for two laps which gave me the lead I needed to bring it home for the win.
"That's my first ever pro race win and overall win, so now it's on to the next one at Duns and see what we can do there."
What's next for Rob Hooper Racing?
The team now head North to the fantastic Scottish circuit of Duns for round six of the Maxxis ACU British Motocross Championship this weekend (July 29), where Houghton will look to build on his momentum and sixth place in the MX1 standings.
Whatley will continue to improve his race fitness but Dowson may be a doubt for the trip – a decision will be made on his fitness in the next few days.