Rhayader Motor Club hosted round five of their RESS series – the Trevor Evans Memorial Enduro – at Abbey-cwm-hir over the bank holiday weekend, and they were greeted with beautiful weather for riders and spectators to enjoy!
A star-studded Championship class saw Dan Mundell, Joe Wootton, Fraser Flockhart, Charlie Evans and local legend Ed Jones to name but a few.
Wootton and Mundell exchanged the lead all day long and after nine special tests there was just 0.002 of a second between them going into a back-to-back test on the grass at Abbey-cwm-hir.
Both riders gave it their all but it was Wootton who took the top honours and the £300 jackpot!
Mundell went home with a second-place trophy and £150 in his pocket while Scotsman Fraser Flockhart did his best to mix it with the two at the front, even pipping Wootton on one test, and took the third-placed plaque away with him and some well-deserved confidence and respect after a difficult season so far.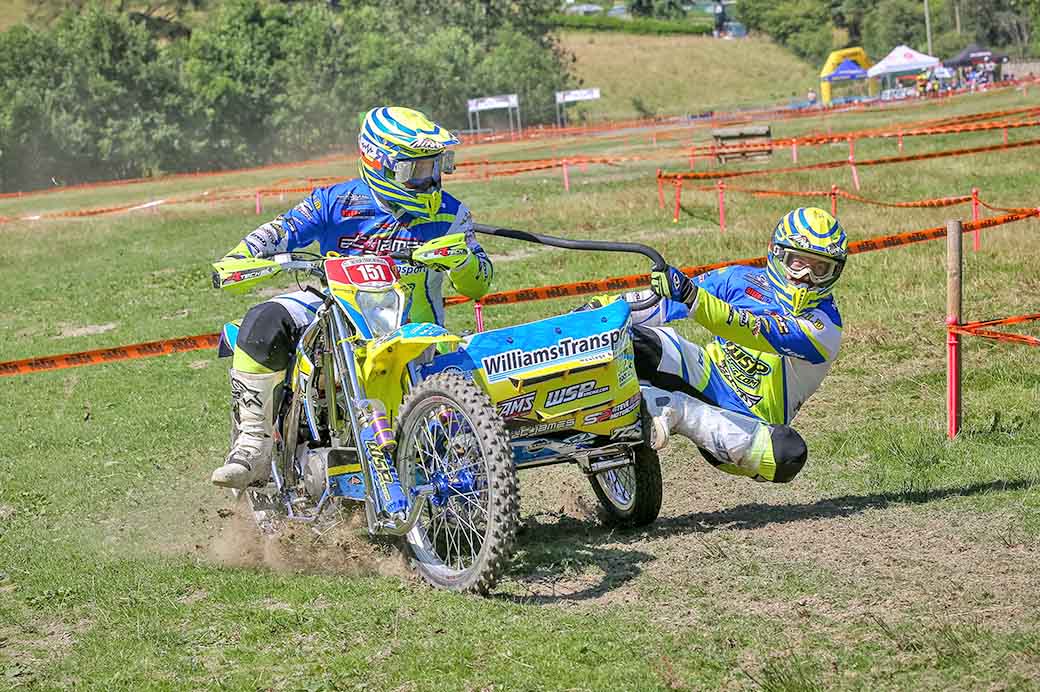 He is certainly starting to find his form again now!
Charlie Evans was fourth after battling with Ed Jones. Youngster Henry Yardley rode well all day and he was rewarded with a top six result.
In the Expert class the times were very tight indeed. Ben Murphy eventually took the win just three seconds from his team-mate and Welsh Two-Day Expert winner, Roger Holland.
In third was Jack Cadwallader. Fourth was young Sherco rider Alfie Webb on the 125 who rode well all day and held off 'media man', Tristan Young who did very well to finish in the top five!
In the Clubman class Gareth Jones took top honours after fending off youngster Matthew Harries. He was second and also won the Under 19 class!
Kris Price from was third and also runner-up in the Under 19s. Morgan Lewis rode very well and finished fourth on his 125.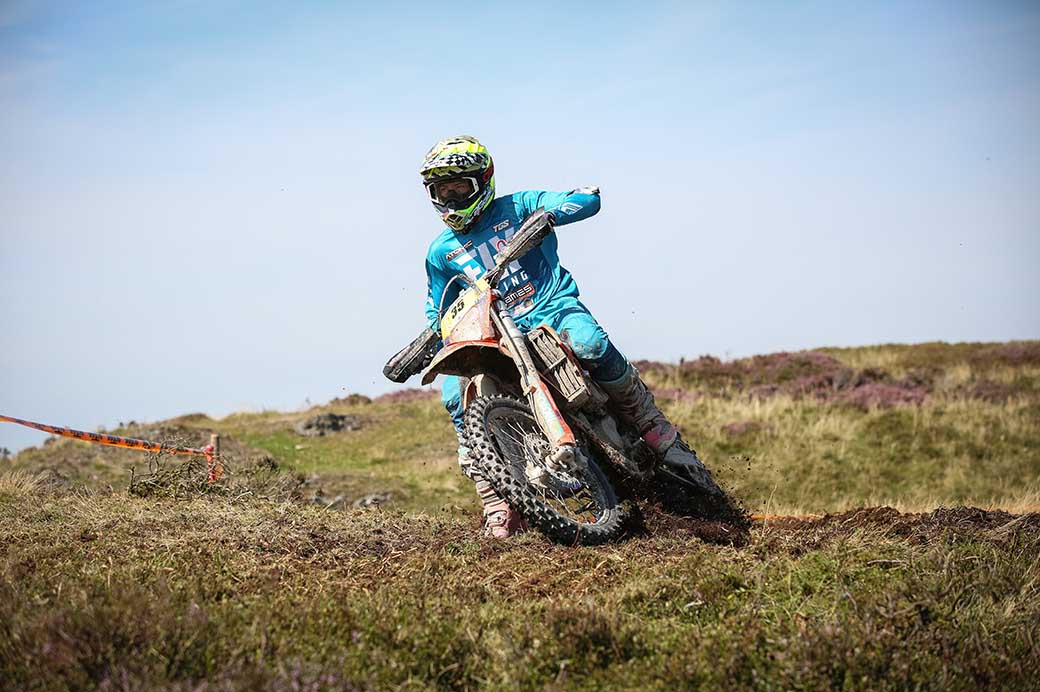 Simon Comer rode a bike, let alone a race, for the first time in a very long time this weekend but that didn't stop him from taking top honours in the ever-competitive Over 40 class on his son's 125!
Jason Rees was three seconds behind him and took second while Anthony Griffiths came home third.
In the Over 50s, Allan Price took the win by just over 10 seconds from Martin Paosila-Jones. Phil Jones was a few short seconds adrift from second place while Dan Mundell's dad, Ian took his Sherco to fourth, about 10 seconds from the podium.
He, like Simon Comer, hasn't ridden or raced for a long while so both were very happy with their results.
Phillip Rowley was the only finisher in the Classic class but he did well and of course took the victory.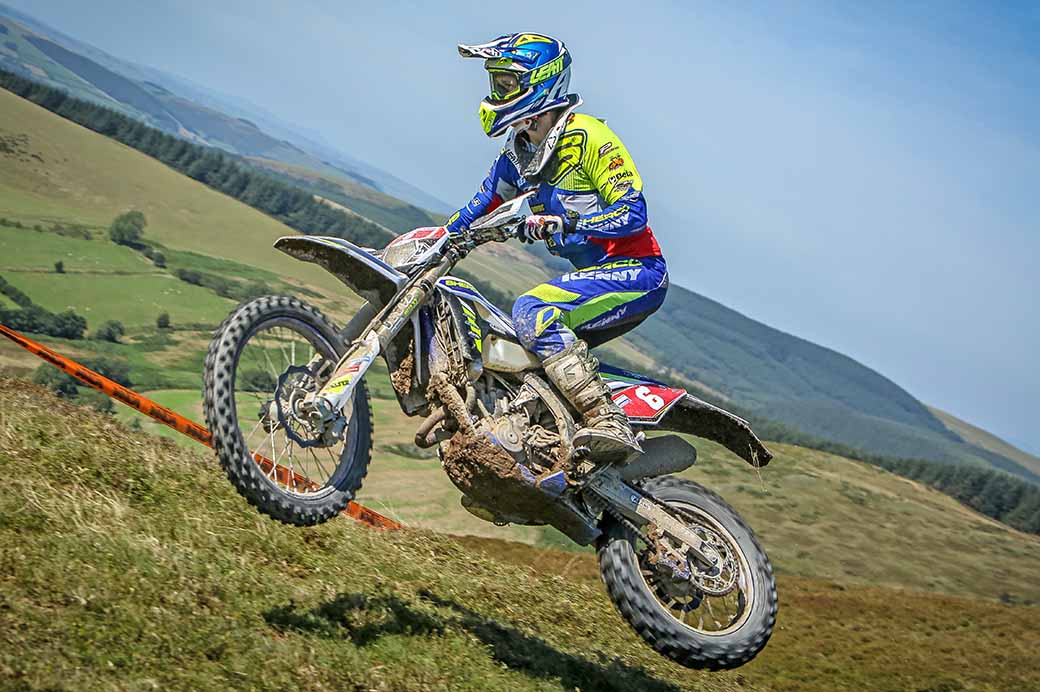 In Sportsman A Dean Jones took top honours, while local man Aaron Bates finished second! Jamie Cochrane came home on the final step of the podium!
Sportsman B was topped by Logan Bevington after a long, hard-fought battle with Ryan Evans. Leigh Nicklin was third.
Onto the Sidecars and it was Jon Williams/ Nelly James who took top honours in the Premier class. They had a long battle with Williams/ Brown and won by just one second! In third was Lawry/ Wilkinson.
Lewis/ Rees won the Experts by a comfortable 30 seconds and in second was Stokes/ Townsend. Exactly one minute behind was family pairing, the Nevills.
The Clubman Sidecar was the most important class and the best local Clubman sidecar would win the Trevor Evans Memorial trophy.
The eventual winners and runners-ups were both from Bristol. First place went to Burdge/ Beeching. Second was Cuff/ Scrivens.
Third went to Davies/ Williams but it was the fourth-placed pairing, the Masons from Llandrindod Wells, who eventually won the Trevor Evans Trophy! Congratulations to them and all the other winners.
Results
Championship: 1 Joe Wootton, 2 Dan Mundell, 3 Fraser Flockhart
Expert: 1 Ben Murphy, 2 Roger Holland, 3 Jack Cadwallader
Clubman: 1 Gareth Jones, 2 Mathew Harries, 3 Kris Price
Over 40: 1 Simon Comer, 2 Jason Rees, 3 Anthony Griffith
Over 50: 1 Allan Price, 2 Martin Paosila, 3 Phil George
Classic: 1 Phillip Rowley
Sportsman A: 1 Dean Jones, 2 Aaron Bates, 3 Jamie Cochrane
Sportsman B: 1 Logan Bevington, 2 Ryan Evans, 3 Leigh Nicklin
Sidecars
Championship: 1 Williams/ James, 2 Williams/ Brown, 3 Lawry/ Wilkinson
Clubman: 1 Burdge/ Beeching, 2 Cuff/ Scrivens, 3 Davies/ Williams, 4 Mason/ Mason
Expert: 1 Lewis/ Rees, 2 Stokes Townsend/ Thatcham, Nevill/ Nevill