Danny McCanney continued his great start to the season by dominating the Brass Monkeys Enduro last weekend. Conditions were challenging and the well-established traditional Enduro was wet and muddy just as it promised to be.
Danny meant business from the very first test and ended with a clear two-minute margin of victory ahead of runner-up Alex Snow. Snowy is looking good on his new Gas Gas and is turning heads this year already.
With the absence of Dan Mundell who was suffering from a hand injury it meant it would be a new rider filling the final podium position this time around. In the end, it was Dan's Sherco team-mate Jack Edmondson who secured his first rostrum position of the season with a good solid ride.
Daryl Bolter used his experience to ride sensibly and consistently and was rewarded with fourth, ahead of Tom Sagar. Tom Ellwood had a cracking ride to finish in sixth place on his new ride on the Holeshot Kawasaki 450, despite a crash in his last test.
The Expert class had a new winner this time in the shape of Harry Edmondson. He took his Beta 125 to his first victory at a BEC with a superb ride to head off Aaron Gordon, who took the E2 honours on his 300 4t Sherco, while Henry Yardley brought the 125 home in third.
Richard Tucker was next home and also claimed the E3 Class on his 2t Sherco 300. Edmondson, Yardley and Tucker will be competing in the Enduro GP in Germany this coming weekend and will be among the many British names to look out for.
Alfie Webb made his BEC debut and smashed the Clubman. He even put in a few competitive times among the Experts in the longer of the two tests. Behind him was round one winner James Palmer, who had to settle for second this time around after losing too much ground to Webb early on.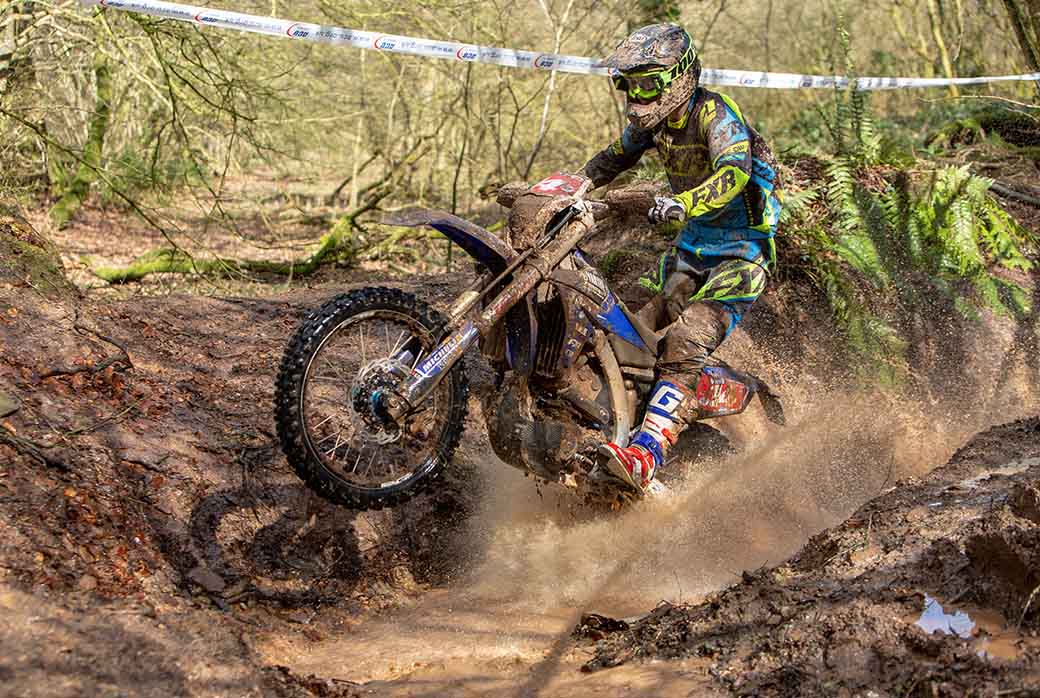 Another new name to note is Mathew Harries who took third place in his maiden foray into the BEC and it's great to see another wave of young talent coming up through the ranks of British Enduro. Josh Kirby and Jacob James finished just off the podium.
Andrew Edwards brought his Beta home to a comfortable win in the Over 40s, chased by local rider Jon Tarr, with Vincent Harker completing the podium ahead of Andrew Reeves and Mr Gas Gas, John Shirt.
In the Over 50s it was another Manxman taking the win as Russell Millward perfectly piloted his Yamaha to maximum points, beating championship rivals Richard Hay and Gary McCoy.
Karl Greenhall followed McCoy home, and Jack Twentyman from Cornwall finished fifth.
Mike Rodgers beat Warren Slater to take the bragging rights in the Sportsman. The event was tough but well organised by the Xmoor Enduro Club and showcased traditional winter enduro riding.
Words: Vision Offroad Media
[more-from heading="More Enduro" category="enduro"]