It's UK extreme season and RAW Enduro have been the first to get the ball rolling with their BallBreaker Extreme race at the very versatile Hapton venue, in Lancashire.
Not deterred by the bad weather, the hardened army of extreme enthusiasts tackled a revised race duration of two-and-a-half-hours, with a maximum total event time of four hours.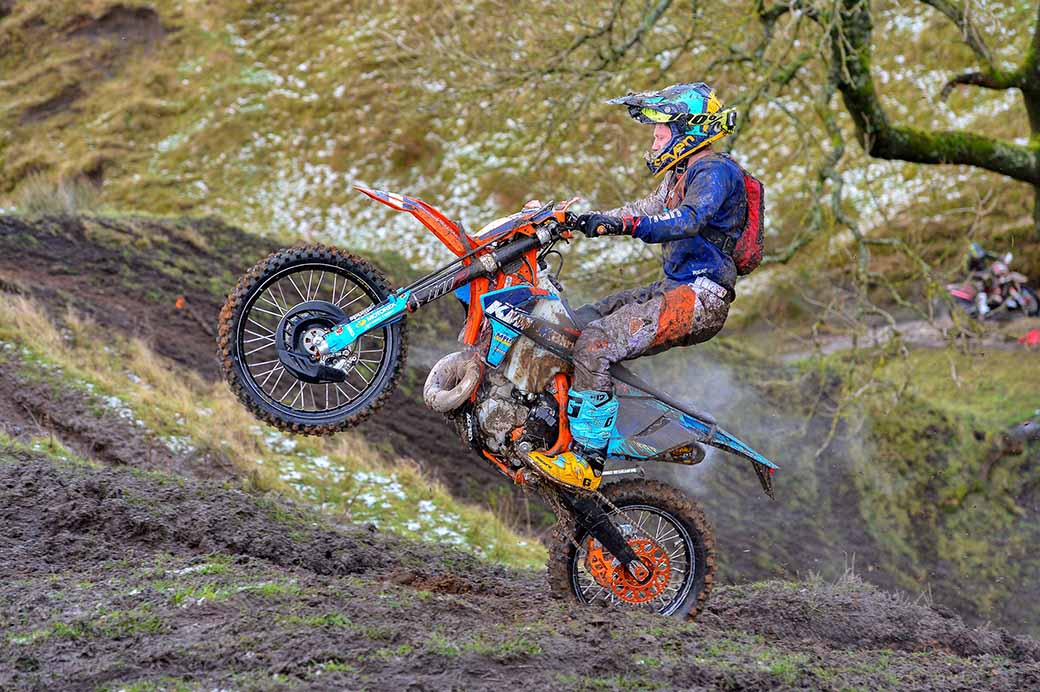 Fastest lap went to Pro rider Jack Spencer, his 26-minute circuit showing how demanding the BallBreaker course was. In contrast, some regular Sportsman and Clubman riders were taking anything up to an hour to complete a lap.
Four long, demanding stream sections needed a good line choice, while some steep drops and an awesome rock were the areas where riders could make time on their rivals.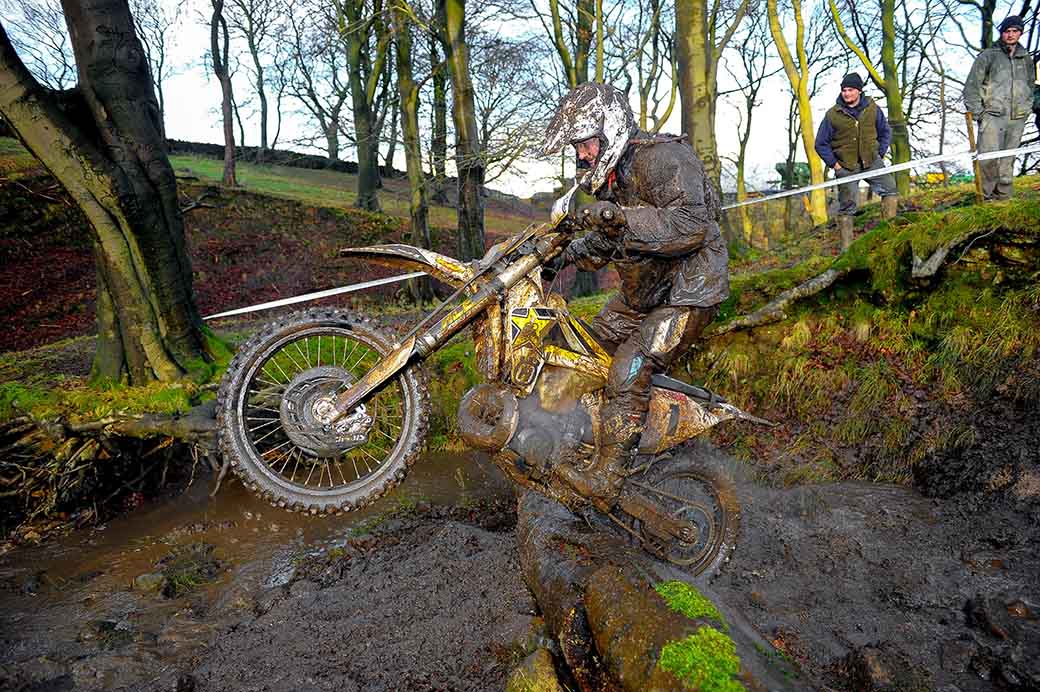 Local lad Chris Windle was on form in the Pro class, running a good pace all day to take the win. It was far from easy though, having Jack Spencer hunting him down all race and going into the final lap just 20 seconds separated them.
Keelan Hancock is an extreme race addict, the harder the better usually, but he struggled to find his recent pace to stay with the lead pair, ending his day third. Stuart Mack made the journey from Scotland to take a fine Expert win by just over nine minutes from local ace Nathan Ball and Matthew Thompson.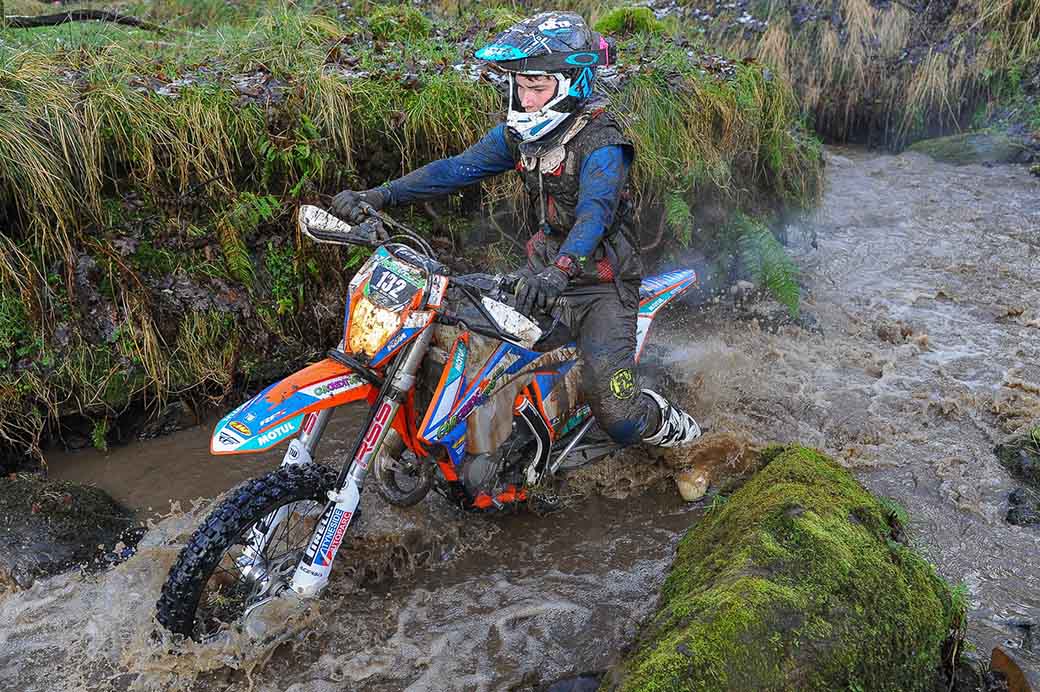 The Pro and Expert class riders also had three additional 'X Loops' to negotiate around the course, these extra parts set to test the better ability riders. In the Clubman class, Robert Allen and Danny Calkin were on the pace, Allen taking the win from his mate by over 12 minutes.
Craig Thompson has the build for extreme enduro and manhandling of the bike and was over the moon with third in the competitive class, completing four laps.
In the Vets, Chris Green was on fire, taking the win by a clear lap on the day with Ashley Jones runner-up after refusing to do another lap – although he could have got one in.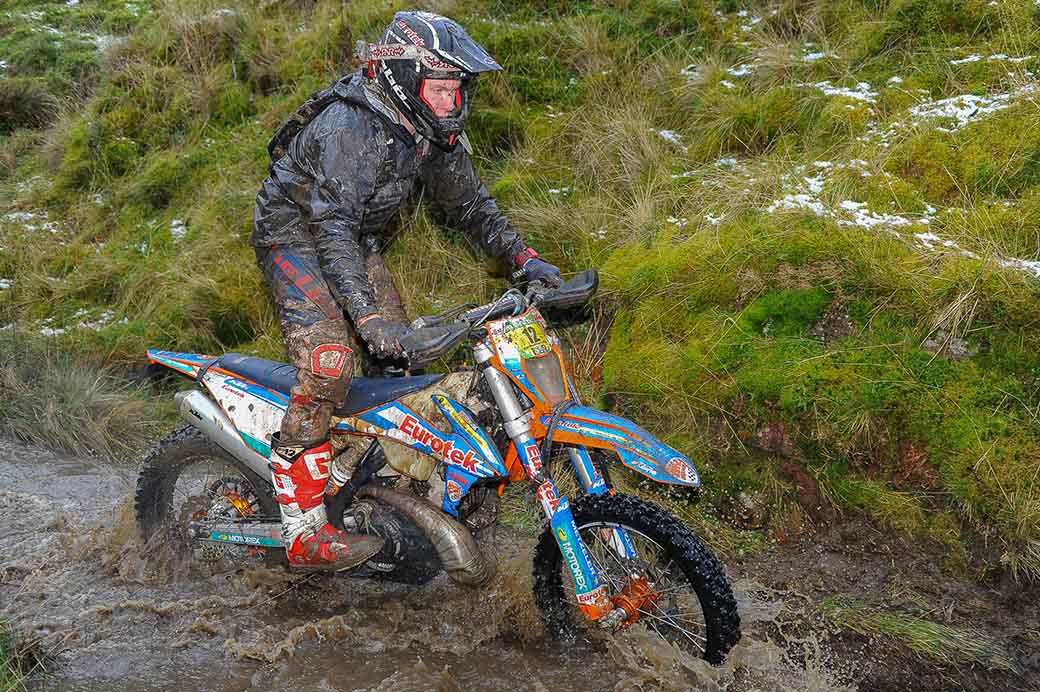 Stephen Boyle was delighted with third place. A self-confessed lover of tough events, Boyle showed the whites of his teeth as he battled hard to a well-deserved finish. Mike Taylor was top Sportsman completing four laps in just under three hours.
William Woolforth just missed staying on the lead lap, the chequered flag had gone out just 30 seconds before he arrived at the finish arch. Ben Tennent battled hard on his Beta to take a well-earned final podium place.
Huge respect to Ian O'Brien the winner of the Hobby class at the Ballbreaker – Ian is 68-years-old and completed two full laps to take the win. James Hart took runner-up after a monumental effort on his part.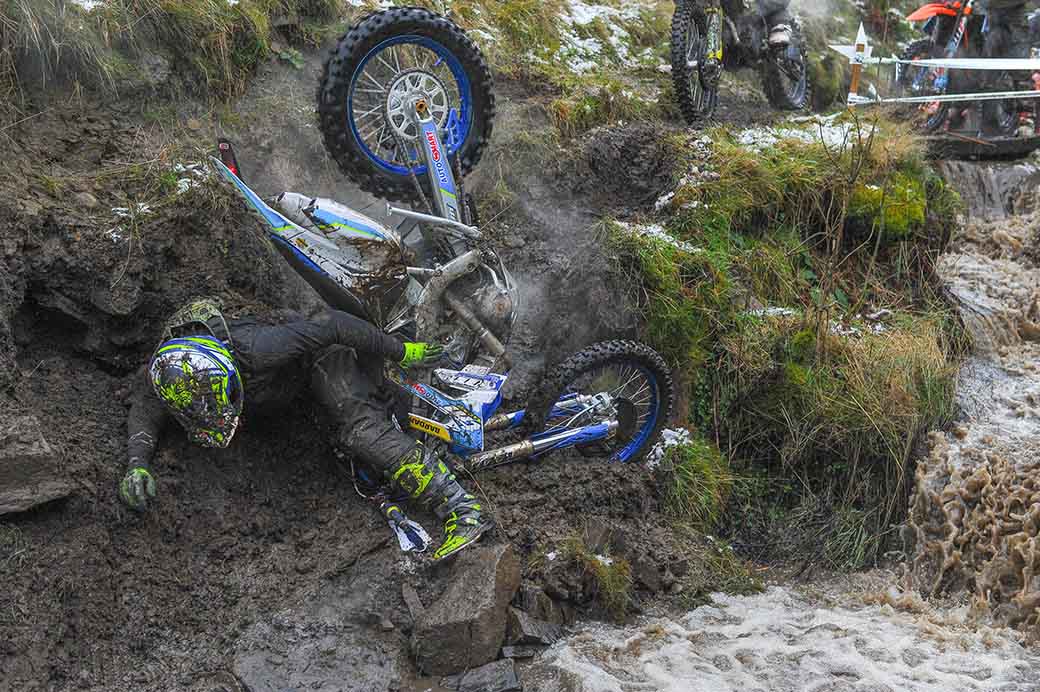 In the Youths, Brandon Burns smashed out three laps in just under three hours, at his toughest race to date. Elliott Woodall has come a long way in just over a year, relatively new to Enduro, the lad from Scarborough earned his stripes at the Ballbreaker by placing second behind Burns.
Cynan Jones made the journey from South Wales to have a crack, only mechanical problems stopping him pushing for a Youth win on the day.
Results
Pro: 1 Chris Windle, 2 Jack Spencer, 3 Keelan Hancock.
Expert: 1 Stuart Mack, 2 Nathan Ball, 3 Matthew Thompson, 4 John Shirt, 5 Jordan Jones, 6 Chris Brown.
Clubman: 1 Robert Allen, 2 Danny Calkin, 3 Craig Thompson, 4 Jae Jarvis, 5 Reece Morewood, 6 Jacob Wilson.
Vets: 1 Chris Green, 2 Ashley Jones, 3 Stephen Boyle, 4 Nick Barrow, 5 Grant Gillender, 6 John Wadsworth.
Sportsman: 1 Mike Taylor, 2 William Woolforth, 3 Ben Tennent, 4 Owen Routledge, 5 Will Reid, 6 Matty Napper.
Youth 125: 1 Brandon Burns, 2 Elliott Woodall.
Hobby: 1 Ian O'Brien, 2 James Hart, 3 John Hooley.
[more-from heading="More Enduro" category="enduro"]