Round five of the BWMA Westermans International British Women's Motocross Championship headed to Ollerton, near Market Drayton, for another drama-filled day of action.
This round was the first held after the separation of the Adult class – with the top 10 in the country qualifying for the Pro Ladies Championship and the remainder going into the National Championship.
The first upset of the day came in qualifying when current championship leader – Redline Honda's Chelsea Gowland – lost all chances of having a perfect season when she picked up a rear-wheel puncture on the first lap of practice and was only able to set fifth fastest time on her single attempt.
This opened the door for Catherine King, Bethany Allison, Kayleigh Durston and Marni Saunders to fight it out to be the first rider, other than Gowland, to take a pole this season.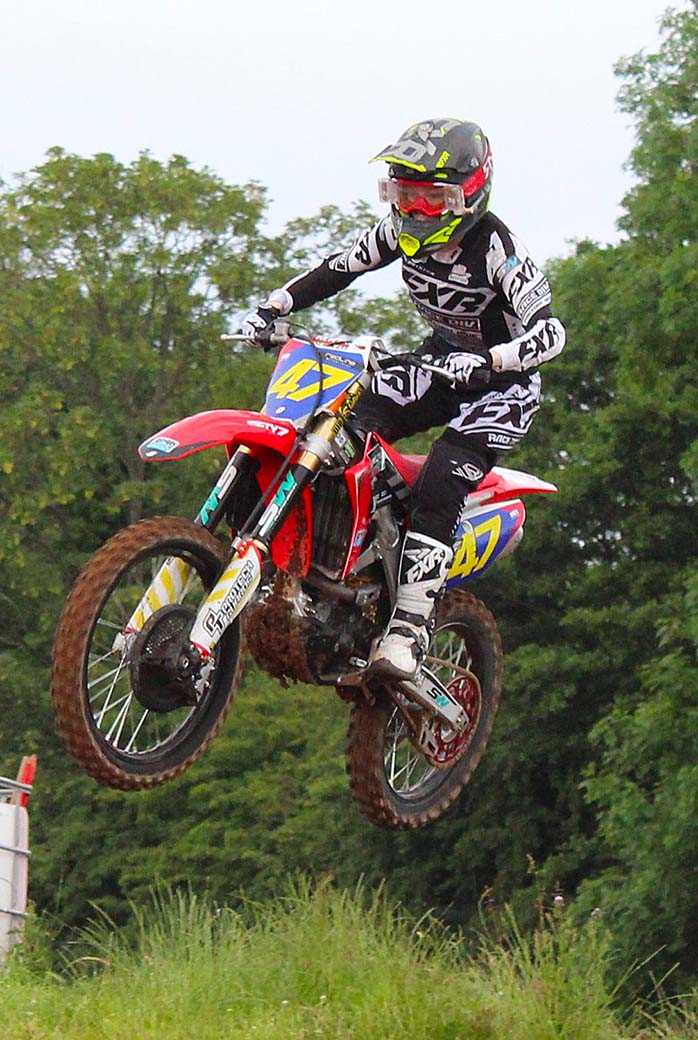 In the end it was King in first position ahead of Allison and Durston who is clearly getting quicker by the round.
The top two National Championship runners were Esme King and Hannah Stone with Grace Bates, Jaymee Garrood and Vicky Marriott filling up the remaining spots.
Race one had to be restarted after Grace Bates and Aaliyah Hulbert crashed after a jump causing a red flag. Both were shaken but restarted.
On the restart it was Gowland with the BelRay holeshot from Durston and King. Unfortunately Gowland again checked out, but the next four were evenly matched with only half a second between their lap times.
After an amazing battle King snatched second from Durston, while Saunders took fourth after getting the better of Allison. Garood was sixth while a hard-charging Marriott took seventh on the Redline Yamaha.
Race two also had to be restarted after Garrood took a heavy tumble after one of the table tops – she restarted shaken and bruised. The restart saw Durston blast into the lead after taking the holeshot ahead of Gowland. But Chelsea soon took control and pulled out another commanding lead which she held until the finish.
This time Durston was on top form and with a free track she controlled her pace to finish second beating Allison and Saunders across the line.
Allison grabbed the holeshot in race three but was closely shadowed by Gowland with Marriott third after taking her best start of the series so far. Vicky fought hard to maintain her position around the tight and twisty pack but relented to King, Durston and Saunders.
Durston crashed after getting cross-rutted but was able to remount for valuable championship points. At the flag it was Gowland with another win with Durston second, King third, Saunders fourth and Marriott fifth.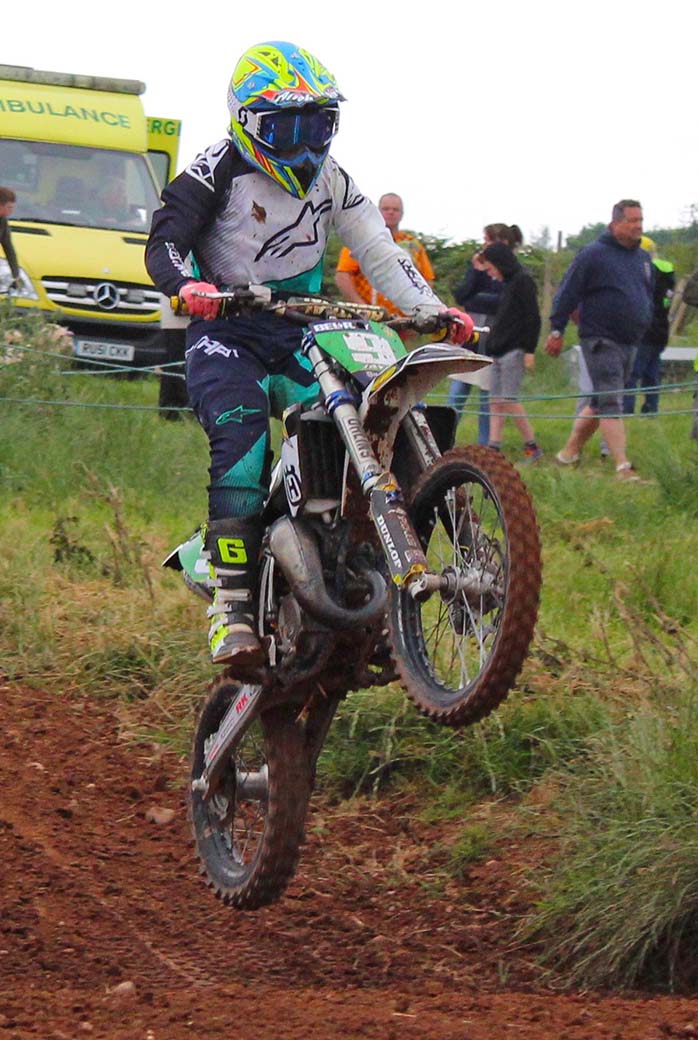 The Youth championship is really hotting up now. In qualifying Jaysi Austin continued to dominate with another pole position followed by Katie Morgan and an on-form Autumn Jenkinson.
Beanie Reece was next, Sophie Jones fifth with Poppy Banning and Ellie Davidson close behind. Austin took a decisive holeshot in race one and like Gowland in the Adults, she controlled the race with ease.
Reece meanwhile was still at the gate – she mistimed the count and dropped the bike but her frustration spurred her on like a scalded cat and she picked her way through the pack to third at the flag behind race winner Austin and Morgan.
Race two was very different with Reece almost getting the holeshot but again it was Austin who just pipped her to it. Jaysi went onto take the win with Reece running second until a momentary lack of concentration led to an unforced error! Morgan and Jenkinson capitalised and got through.
By the time Reece remounted it was too much for her to do anything about it and finished fourth ahead of Jones, Banning and Davidson. Reece finally got her very first BelRay holeshot in race three and enjoyed leading her first championship race even if it was only briefly.
Austin soon moved past and went onto claim another overall win. It was now a test to see if Reece could maintain her composure and bring it home for second.
This time though it was the usually super smooth and consistent Morgan that made a mistake – dropping out of third and so the pressure was off Reece who took her best ever result.
Jenkinson took chase and managed to bring it home in third giving her a huge confidence boost after her early season accident. Morgan remounted to take fourth ahead of Jones, Banning and Davidson.
Ollerton Results – 2019 British Women's Motocross Championship
Pro-Ladies: 1 Chelsea Gowland 180 points, 2 Catherine King 151, 3 Bethany Allison 146, 4 Marni Saunders 142, 5 Kayleigh Durston 141, 6 Vicky Marriott 125, 7 Georgie Potter 123, 8 Lily Moreland 121, 9 Jaymee Garrood 119.
National Ladies: 1 Esme King 174, 2 Hannah Jones 168, 3 Hannah Stone 145, 4 Ash Crouch 137, 5 Abbie Walker 133, 6 Terri Wallace 125, 7 Aaliyah Hulbert 97.
Youth Girls: 1 Jaysi Austin 180, 2 Katie Morgan 155, 3 Beanie Reece 151, 4 Autumn Jenkinson 147, 5 Sophie Jones 135, 6 Poppy Banning 129, 7 Ellie Davidson 123.
[more-from heading="More Motocross" category="motocross"]