Woodbridge MCC hosted round four of the Eastern Centre motocross championships, sponsored by Instanda and Stebbings Car superstore, on Sunday at their Blaxhall circuit.
Several National grade riders booked in to compete, to get some useful track time in readiness for the August British Championship meeting at Blaxhall, first race victory in the premier class went to Eastern series leader, Banks Honda rider Lewis Tombs. Tombs led the twenty-minute-long race from start to finish, with Gabriel KTM's Liam Knight, and Cab Screens Yamaha's Dan Thornhill battling for second place.
They were joined by local ace, Crendon FastTrack Honda Jake Nicholls, and the crowd were treated to watch a great four-way scrap at the front of the pack. Nicholls fought through to second place, but it was Tombs, riding brilliantly, who took the win. Thornhill got the better of Knight to claim third place, with Nicholls's young teammate, Jay Hague taking fifth place, chased home by Chambers Husqvarna Tom Grimshaw.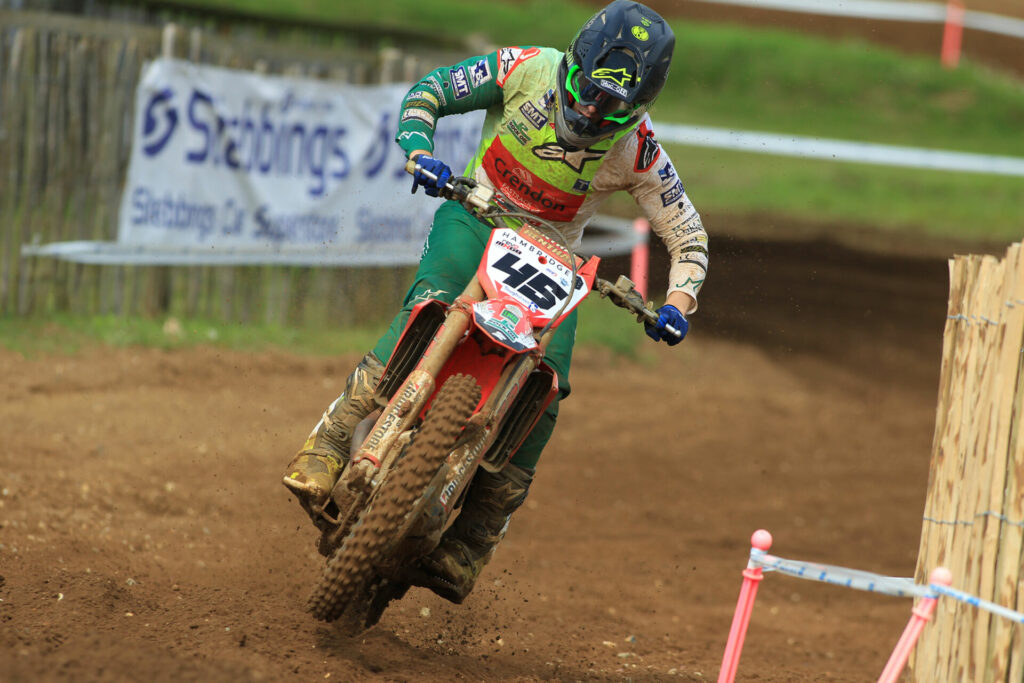 Despite still not being 100% fit, following a shoulder injury, Nicholls stormed to the front in race two, with Knight and Thornhill once again disputing second place. Positions remained the same throughout the race though, with Hague having another good race to finish in 4th place. Norfolk's Matt Pope Kawasaki rider Luke Parker held fifth place for the first four laps, but was eventually passed by young Suffolk ace, RHR Yamaha Sam Nunn and Tombs. After crashing on the first corner, Grimshaw was in 36th place at the end of the first lap but fought through to tenth at the finish.
It was Thornhill's turn for victory in the 3rd race. Grabbing the lead at the start, Thornhill was chased hard by Nicholls, and with a lap left, Nicholls closed the gap dramatically to within a bikes length as they crossed the finish line. Knight rode well in a lonely third place, with Grimshaw getting the better of Tombs for 4th. Luke Benstead, (GH Husqvarna), had bike problems in the first two races, but had better luck in race three, finishing in 6th place, after a high-speed battle with Sam Nunn.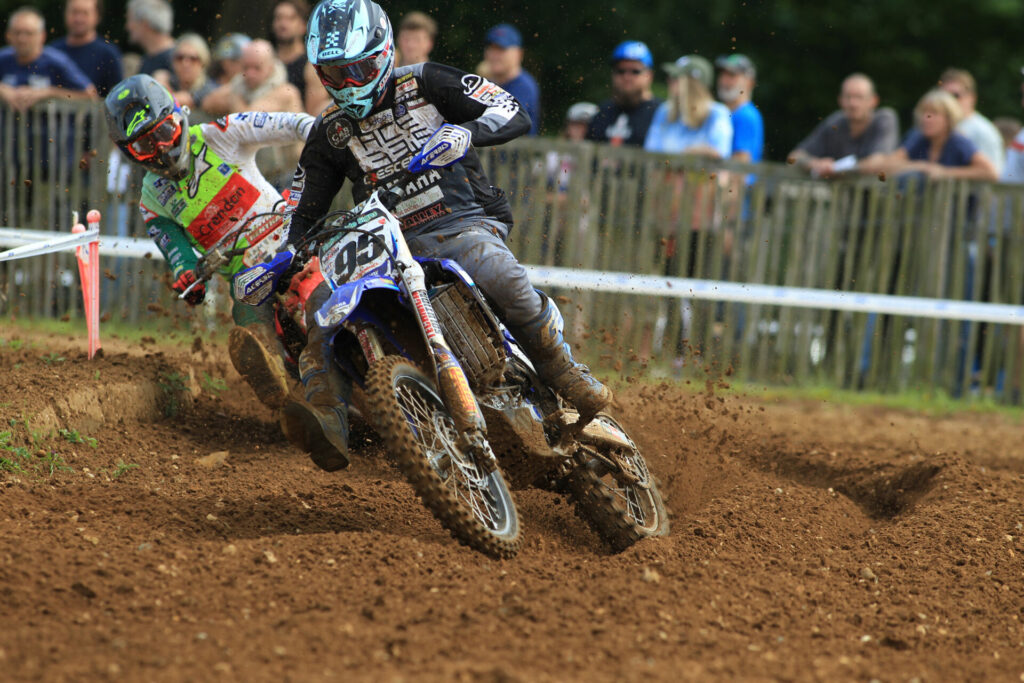 Fourteen junior grade riders, who had qualified to race the premier class had some good battles amongst themselves further down the pack in each race.
Callum Murfitt topped the overall premier class juniors, with Liam Bennett having three good rides for second. Murfitt's main opponent in the series, Ryan Gardiner, was third overall, with Tommy Clark just ahead of Joseph Leeks, Connor Bunkle and Archie Fisher.
The Group A Support races were dominated by Lewis O'Sullivan, who easily won all three moto's. Local rider, Ben Alexander, was 2nd in race one, after a good battle with Jack Youngs and Ollie Brader.
With O'Sullivan in a commanding lead again in race two, Sam Arbon led the rest home in 2nd place. Connor Baldry fought through to 3rd, chased home by Arnis Paberzs. O'Sullivan romped home for a third win, leaving Baldry to claim 2nd place in race three, after a spirited battle with Brader, Alexander and Paberzs.