Team HRC's Tim Gajser won the MXGP of Latvia in dramatic fashion to secure his fourth overall win in a row, extending his lead at the top of the championship to 33 points.
Held at the sandy Kegums track, an hour south of Riga, Gajser didn't have an easy weekend after a qualification crash left him with a bad gate pick.
However, after two good starts, he rode solidly in the first moto for a sixth place before storming to the front in race two to seal another top step performance. Team-mate Brian Bogers also put in a good second moto to place just outside the top 10, something he can build upon as we now head into the second half of the series.
For Gajser though, he couldn't have expected such an outcome after starting each moto with 18th gate pick on a Kegums track that definitely favoured the inside positions. However once again this season he proved that when it really matters, a good reaction time, plus the power of the Honda CRF450RW can get him right near the front of this highly competitive MXGP field.
In the first moto he wasn't able to really find his rhythm on this sandy surface and despite a top-five start, he dropped a position to take the chequered flag in sixth place. This meant he really needed a good placing around the first bend of race two, which is exactly what he was able to deliver as the #243 swept through into second place early on.
Still with work to do, Gajser found a much better flow around the track and after dropping into third for a few laps, he put his head down and charged through to take the lead with 10 minutes remaining. As time expired, results elsewhere meant that three riders ended up tying on 40 points, but with the second moto victory, Gajser took the overall on the tie-breaker.
His points tally also meant that he was able to increase his point's gaps from 13 points at the beginning of the weekend to 33 with nine rounds of the 2019 motocross world championships still to race.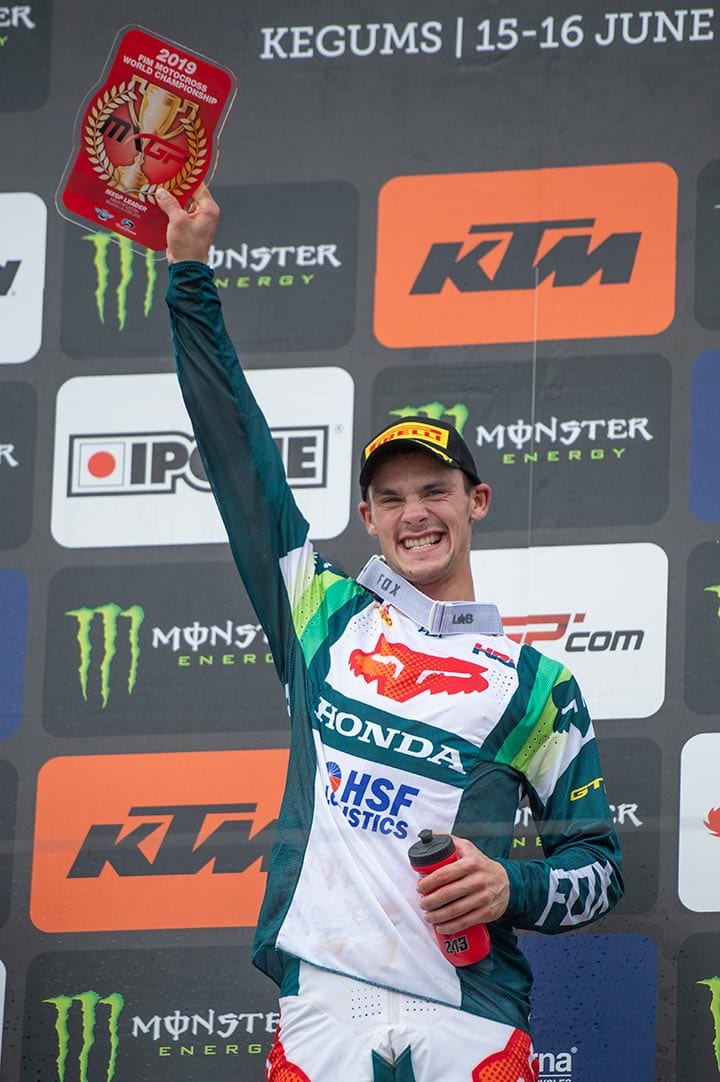 "I'm really happy because I really didn't expect this after yesterday's performance," said Gajser. "I had 18th gate pick after a horrible crash and I wasn't feeling great in that first moto today either. I couldn't find good lines or a good rhythm so I was only able to finish sixth.
"In the second race I had an even better start and although it took a few laps, I passed my way into the lead with about 10 minutes remaining. I'm really happy to win another overall and a big thanks to all of the team who work so hard, because that hard work is really paying off so a big thanks to everyone.
"Still there are a lot of races to go so I will continue to go into each GP trying to have fun, giving my best and hoping to come out on top and remain leading this MXGP championship."
Dutch rider Brian Bogers wasn't quite as fortunate at the beginning of the races as he was involved in a first turn pile-up in the first moto that left him right at the back of the field. In the first half of the race he put on a great charge to get himself back into the top 20, but he wasn't quite able to maintain that momentum and ended up 18th.
Race two started off better as he was able to move into 12th by the end of the first lap. With consistent laptimes and showing good line selection, Bogers was able to remain there for the rest of the moto and cross the line for his joint-third best result of the season.
Next weekend sees the championship head to Teutschenthal, Germany on 22-23 June for the third event in a row and the 10th round of the season. This track is another one that suits Gajser's smooth style and there is strong possibility he'll be able to add to his 10 moto wins and five overalls of what has been an extremely successful MXGP championship campaign so far.
"It wasn't too bad today as I was able to turn it around after I crashed in the start of the first race," said Bogers. "That definitely isn't how you want to begin the motos. That crash left me at the back of the field, but that made me want to try too hard and although I passed a lot of guys to begin with, I got held up behind one rider and that really halted all my momentum. I went from completely last to 18th which is a couple of points but not really what I wanted.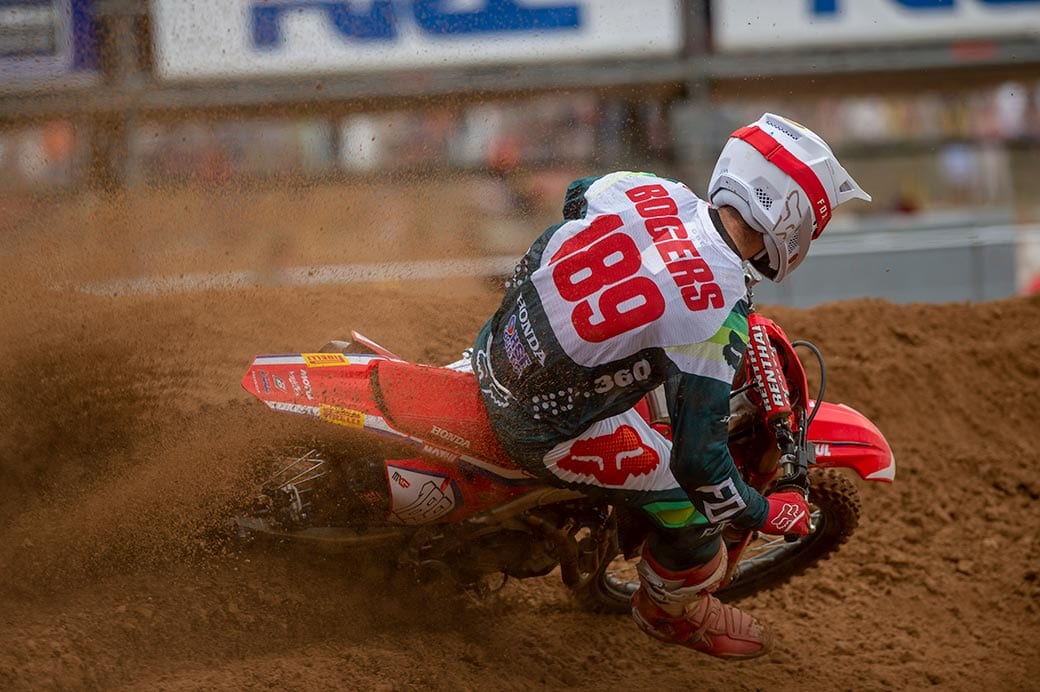 "This made me extra focused for the second heat where I had a better start and was around 20th. Then in that first lap I was able to get up into 12th and that's where I stayed for the whole race.
"I was really happy with my riding in that moto because I showed some good speed in the first 20 minutes. I pushed as much as I could and I'm happy to get one solid result and I hope this can continue next week in Teutschenthal."
[more-from heading="Also In MXGP" category="mxgp"]