Team HRC has provided the latest injury update for Todd Waters today, and the news is he has started the healing and recovery process after undergoing successful surgery to his right-collarbone fracture.
Waters' injury was sustained at the MXGP of Latvia last weekend when he crashed during the qualifying race at Kegums in what must be one of the shortest fill-in rides in recent memory.
Dr Valdis Andersons inserted a metal plate and fixed it to the bone with eight screws in an operation at ORTO Klīnikā in Latvia – the operation lasted approximately two hours.
Todd Waters is on his way to the Netherlands to start his recovery but there was no news from the team on when they expect him to return to action, only saying "when back to full fitness". Waters will have some extra support in his corner with his girlfriend, who's also his physiotherapist, flying over from Australia.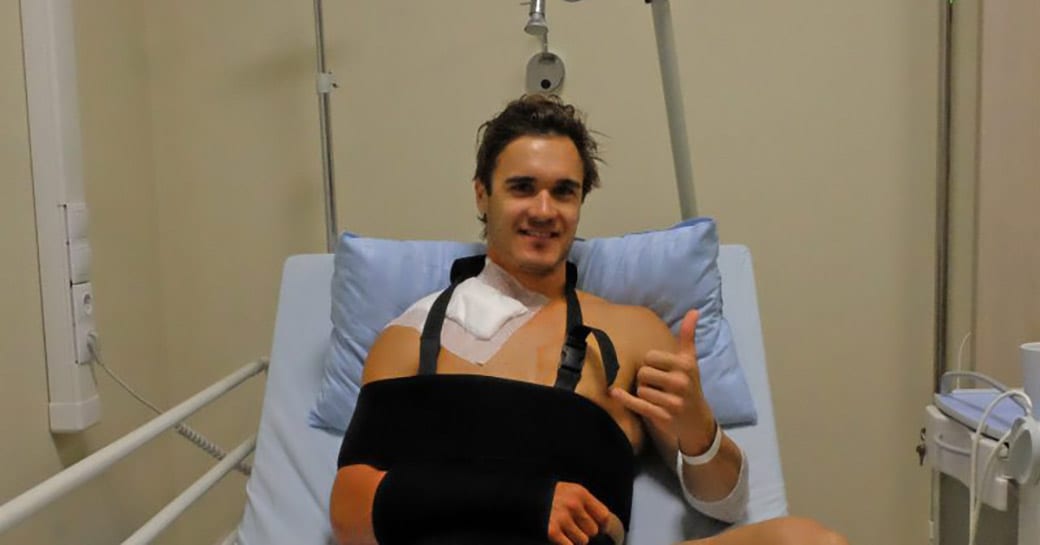 "Obviously I'm really disappointed with how the weekend went, especially as I felt I was finally getting rid of nerves and showing some speed," said Water via a press release. "It's a pity, but we had the operation and we're now ready to head back to Holland.
"It's the collarbone, so it's not the end of the world – it has happened to me before and we have a strong programme in place to get back to racing as soon as possible. The team has been so supportive all along as they came to visit more than once to make sure everything was under control. This is nice: it makes me feel at home and welcome in the Honda family. I feel privileged and even more motivated to get back and do well."
What next for Team HRC?
Team HRC's team-mate, Tim Gajser, claimed fifth overall in Latvia and he and the team now head to Teutschenthal for the MXGP of Germany this weekend, May 19-20.