The annual tradition of MXGP, MX2, and the Monster Energy FIM MXoN champions each being awarded a winning ring to celebrate and seal their championships has continued again for 2018.
MXGP Motocross World Champion Jeffrey Herlings and MX2 Motocross World Champion Jorge Prado received their rings at the MXGP Awards in Imola, Italy while one week later the Monster Energy FIM MXoN winners of Team France, that's Gautier Paulin, Dylan Ferrandis and Jordi Tixier, were awarded in RedBud, USA by Youthstream Vice President David Luongo just after lifting the famous Chamberlain trophy for an amazing fifth year in a row.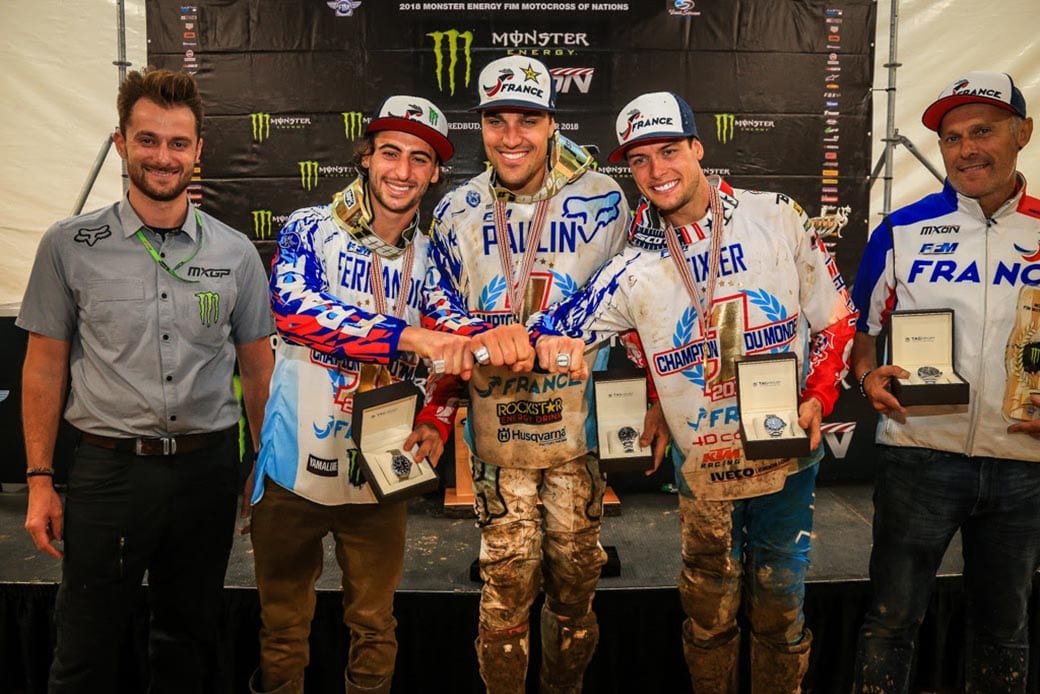 These unique jewels are custom made from silver to symbolize victory, each engraved with the year, and for the MXGP and MX2 Champions, their names are also inscribed.
The rings are designed and produced by the Italian company PR Model which is headed by Telemaco Cane, a huge fan of motocross himself.