REVO Husqvarna UK's Alvin Ostlund raced to his second consecutive top-10 finish in the FIM Motocross World Championship with a pair of solid scores at the MXGP of Italy.
His team-mate Dylan Walsh had a tougher weekend but dug deep on the rutty, hard-pack surface at Imola and came away with two hard-fought finishes.
With temperatures soaring, the 15th round of the championship provided a serious test of riders' late-season fitness and Alvin continued to impress on his FC 250.
Both riders struggled in Saturday's MX2 qualification race with Alvin going down in the first turn before climbing back up to 19th. Dylan was circulating a handful of places ahead of the Swede but had to pull out when his seat came away from its base and fell off.
In the points-paying races Alvin showed his strength as he scythed his way through the pack from a pair of midfield starts for 12-9 scores that were good enough for 10th overall.
Dylan also struggled out of the gate in both motos but with painfully blistered hands he managed to claim 17-12 finishes for 15th overall.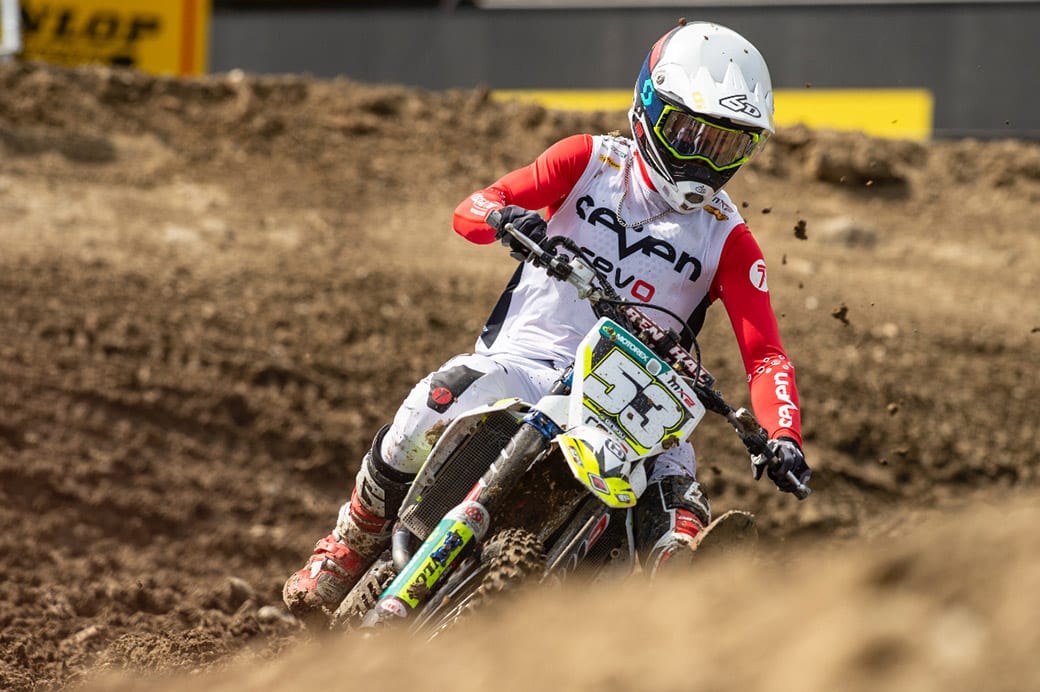 The team now travels to Uddevalla for this weekend's MXGP of Sweden where Alvin is determined to impress in front of his home fans.
Crew Chief Sam Yates: "Alvin got a really good jump out of the gate in the qualifying race but was pushed out wide, got tangled up and went down and Dylan was pretty much at the back.
"They were both coming through the pack with Alvin getting up to 19th but, unfortunately, Dylan's seat came off leaving the bolt and the insert behind which is a new one that we've not seen before – we think maybe it got so hot it pulled it out of the plastic.
"Neither rider got a great start in moto one – Alvin got tangled up again before coming through really well so he was strong. Dylan was also strong but it was so hot and I think he started to fade a little bit towards the end.
"It was the same again in race two – both got mediocre starts and both fought their way up the field really early. They were riding very well with consistent lap times and Alvin managed to get through to ninth but Dylan's hands were blistered and painful and he dropped back to 12th.
"Overall it's been a decent day. Alvin and Dylan made the best of the cards they were dealt and have come away healthy and looking forward to Sweden next weekend."
Alvin Ostlund: "I'm very happy. All weekend I've felt like I have good speed and normally it's not a track that really suits me but I was riding good and I was fast every time I was on the track.
"On Sunday I felt strong and my results were good which I'm happy about the weekend before my home GP. I'm really looking forward to it – for me it is one of the highlights of the season."
Dylan Walsh: "It's been a difficult weekend for me. The DNF in the qualifying race because of a bike issue meant I had last gate-pick but in the first race I managed to come through to 17th and in the second I got up to 12th.
"I've just struggled with my hands – they're torn to pieces – and I didn't really have any flow this weekend. Hopefully I can come back strong in Sweden."
[more-from heading="Also In MXGP" category="mxgp"]