Jeffrey Herlings is out for the remainder of the MXGP of Latvia after crashing on the sighting lap in Kegums.
Arminas Jasikonis reacted quickly to try and avoid Herlings after hitting the deck in what was a soft off. Unfortunately, Jasikonis couldn't avoid the Dutchman entirely and he ran over Herlings' ankle, leaving The Bullet's already fragile foot with another injury.
His team quickly worked on the Red Bull KTM machine to give Herlings a chance to get to the line. Although the reigning world champion knew some serious damage had been done he decided to race the opening moto.
Herlings battled with team-mate Tony Cairoli and Monster Energy Yamaha's Arnaud Tonus to incredibly take the win but in his post-race interview he said was experiencing unbelievable pain and he didn't know if he would be on the gate for moto two.
It is now known that Herlings raced and won the first moto in Latvia with a broken ankle and will not race the second.
Here's what Herlings had to say in a statement: "Very sorry to say I have broken my ankle, had a small crash in sighting lap and another rider rode over my bad foot and broke my ankle.
"I decided after sighting lap to still line up for the moto and even won the moto with a broken ankle.
"I just can not believe it anymore…….. Of course I will be out for second moto. Feeling so sorry for my team and sponsors."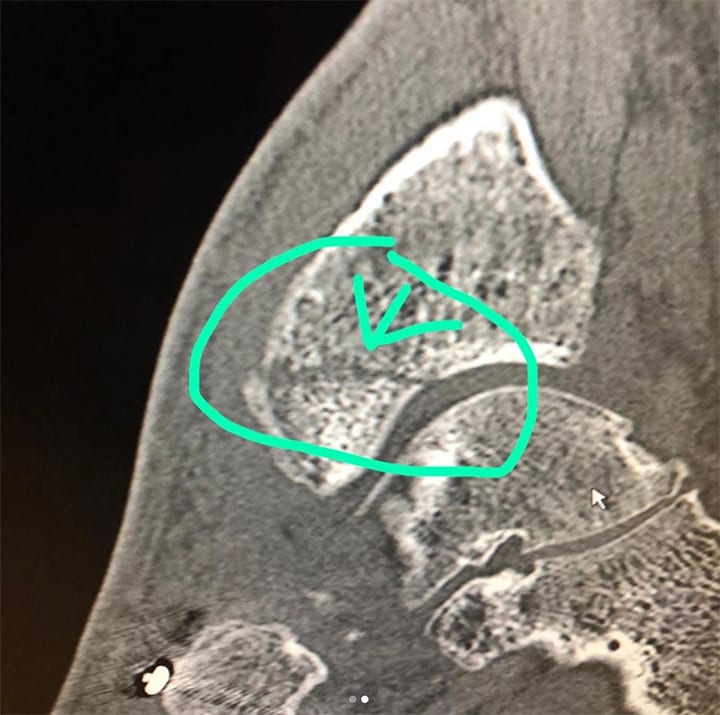 [more-from heading="Also In MXGP" category="mxgp"]