Graeme Irwin made steady progress at the start of Race 1 at the MXGP of Spain, getting himself into 11th position by the end of the opening lap.
Despite losing some ground to 15th position at the halfway mark, the #55 was still part of a sizeable group balling for 11th place. A late attack from Arminas Jasikonis dropped Irwin to 16th position and the British rider picked up five points from the first run of the day on his Hitachi ASA KTM 450 SX-F.
With rain falling intermittently after the gates dropped in the second MXGP moto, Irwin faced a difficult start back in 26th position. The Carrickfergus-native made it as high as 22nd on the timesheets and the chequered flag saw him finish 24th.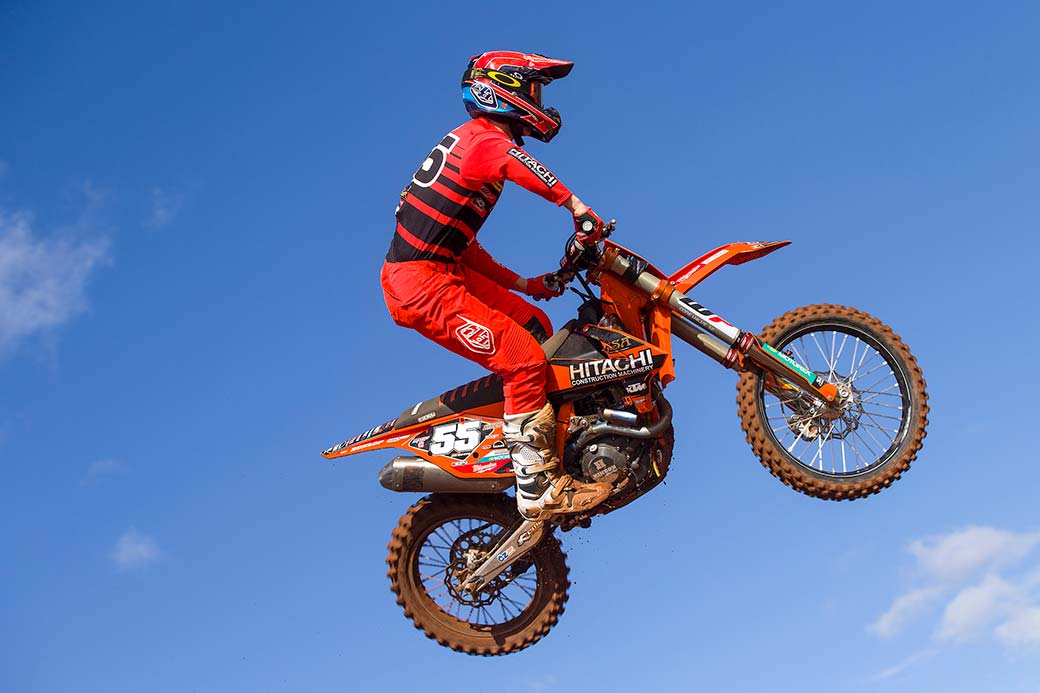 "In the first race I had a good start, battled through to 12th, a couple of bad laps with 10 minutes to go, regrouped and came back strong towards the end to finish 16th," explained Irwin. "I was happy with my pace and just seven seconds separated me from 10th place.
"I got a bad start in Race 2 when the guy beside me hit the gate, so I went from last to 22nd but then a small crash lost me my rhythm.
"I'm really disappointed as I wanted to have two solid rides, but there are also a lot of positives to take away from the weekend. Next up is the first round of the British series and I intend to start there very strong."