REVO Husqvarna UK made the long journey south to Agueda for the MXGP of Portugal – round six of the FIM Motocross World Championship – but it was a frustrating weekend for the team.
Riders Dylan Walsh and Alvin Ostlund both failed to make their presence felt in Saturday's vital qualification race that decides gate pick for Sunday's two points-paying motos. Dylan finished 21st, two places ahead of his Swedish team-mate, which meant both riders would be starting on the outside of a gate that heavily favoured an inside position.
Despite this, Dylan got an incredible start in the first 30-minute plus two lap moto, cutting across to exit the opening turn just outside the top 10 and was running as high as 10th until he hit the wall just before half-distance and began to fade, eventually finishing out of the points in 23rd.
Alvin's race went the other way and after completing the first lap in 17th and then dropping a few places he got stronger as the race progressed and at the flag he'd fought his way back up to 17th.
In race two Dylan got another solid start and in the early stages was running as high as 12th but crashed after being run wide by another rider and was forced to withdraw with a badly bent bike.
Alvin's start was better second time out and after a tough moto he came home in 16th.
Next up is the team's third GP in three weeks at the spectacular St Jean d'Angely in France.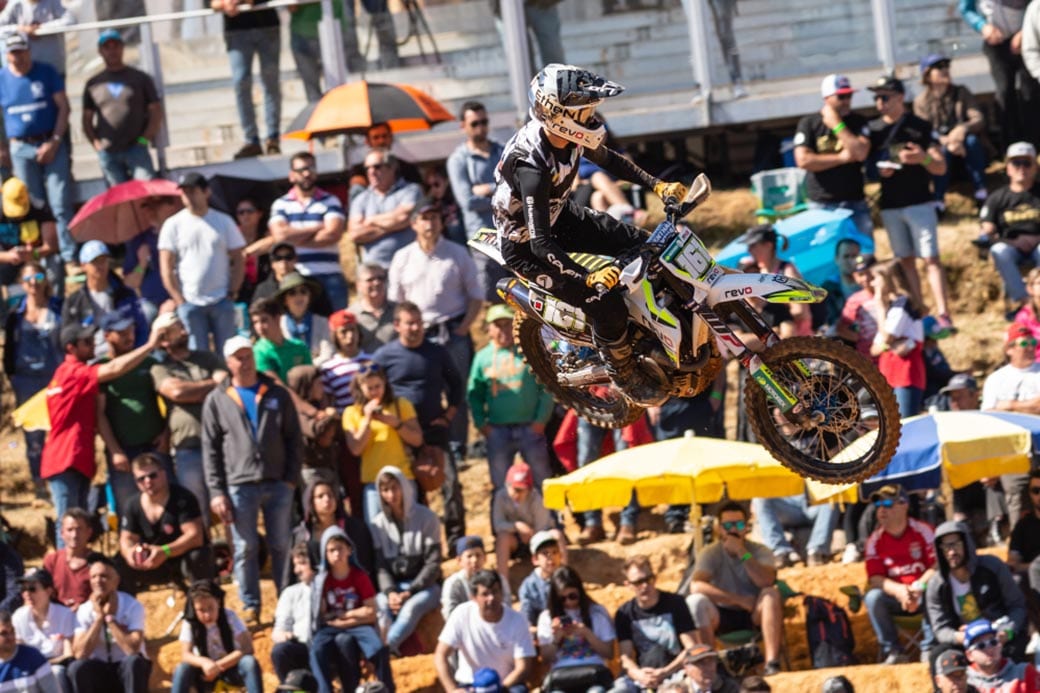 Crew Chief, Sam Yates: "It hasn't been the best weekend for us as a team and, to be honest, I'm glad Portugal is behind us now. All our problems stemmed from a poor qualification race on Saturday which meant both Dylan and Alvin had really bad gate picks.
"In the opening moto because he was so far along the gate Dylan must have had an extra 40 feet to cover so it was real impressive that he managed to start so well – at the very least it demonstrates how strong our engines are – but after about four laps of running well he was physically drained and dropped back until he was out of the points.
"Alvin seemed to come on strong in the second part of both races but unfortunately by then it was too late.
"It's a very long way to go for these results so we're going to go home and regroup and work out what went wrong. I think maybe Dylan should get some blood tests to make sure there isn't a problem. I know he's got great fitness levels so he shouldn't be fading like he did and both riders definitely need to work on qualifying and sprint laps."
Dylan Walsh: "I got up to 10th in the first race and then I just lost all energy and had nothing left. In the second one I was running 12th, lost a few positions and then I was taken out. My bike was pretty banged up so I pulled in.
"It's been a horrible day but St Jean is next up and I like the track."
Alvin Ostlund: "I rode without tear-offs in qualification so my position was very bad and I got a bad gate-pick for Sunday.
"My start in the first race was not that good but I was riding well and my lap times were good.
"The second race I had a better start but I was too slow on the first three laps and lost positions and finished 16th so I'm very disappointed about that. It's been a difficult weekend but we will keep on working hard and be ready for France."
[more-from heading="Also In MXGP" category="mxgp"]