Bike It DRT Kawasaki had an appointment alongside the rockface at Uddevalla, in Sweden, as the historic venue played host to round 16 of the 2019 FIM Motocross World Championship. Darian Sanayei and Gustavo Pessoa were both on track and eager to build on their positive performances from a week ago.
Darian Sanayei did exactly that – the qualifying race on Saturday afternoon was positive, as he ended up in fourth and was just over a second behind the guy in third. That then meant that he had a superb gate pick for the points-paying motos on Sunday and he put that to good use.
Sanayei started moto one in sixth and then engaged in some entertaining tussles throughout the heat. Ninth was the spot that he secured at the chequered flag.
There were flashes of brilliance again in the second moto, the final race of the weekend, as Sanayei narrowly missed the holeshot but managed to lead for half a lap before falling back to fourth. He held his ground at first, but a lack of race fitness, following a fight with the Epstein-Barr virus, he eventually dropped to 11th at the finish. It was still a consistent outing, so he secured 10th overall on the day and still runs 21st in the standings. Gustavo Pessoa struggled with the blisters that he got from Italy, and pushed through the pain in moto one, unable to score points, and then his hands were too bad to continue in race two.
Bike It DRT Kawasaki will now turn their attention to the Grand Prix of Turkey, the penultimate race of the current term, where they will strive to secure the WMX title with Courtney Duncan.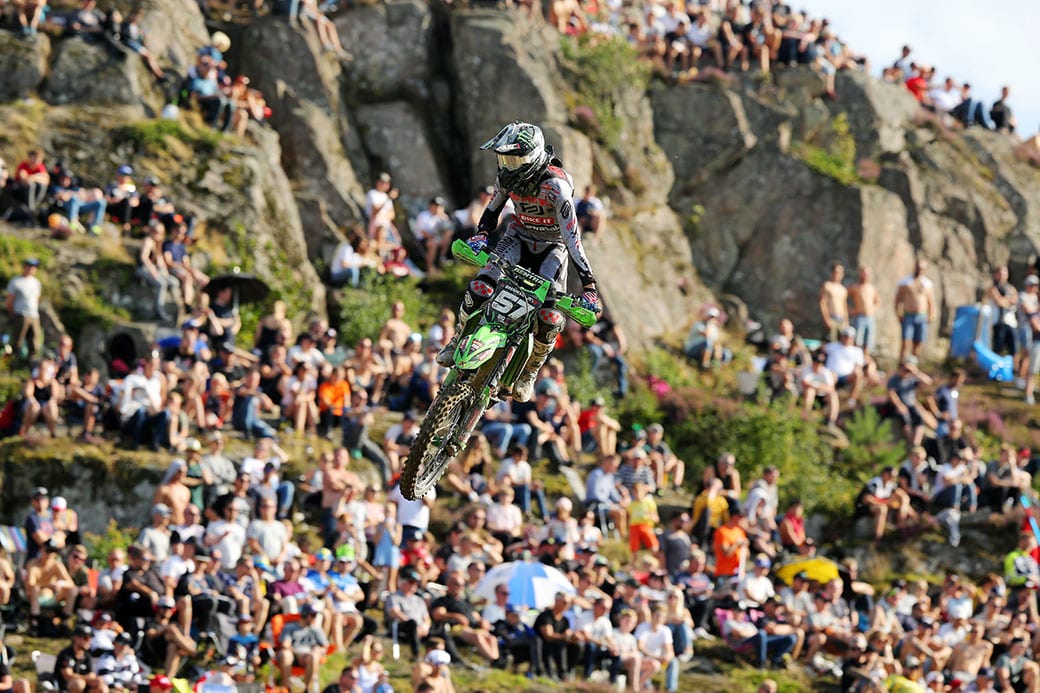 Darian Sanayei: "10th overall was all I could manage here in Sweden. After a hot GP last weekend I struggled a lot this week. Not bad to come out with two solid motos today going 9-11, and fourth in quali yesterday. I'll keep improving. Thanks team!"
Gustavo Pessoa: "I liked the track, I was doing well but the pain was too much to hold one with my blistered hands, I'm gutted."
Steve Dixon, Team Manager: "Darian was shattered after last week in Italy, so he was unable to train in the week, but this week again showed both Darian and the Kawasaki 250 is competitive out the start and on track, we can only view this season as 'what could have been'."
"We go to Turkey next week with the hope of a good result and our fingers are crossed that Courtney can take her 23 point lead over the final hurdle to win her first World Championship.
"Having been in this game so long, I will wait until the flag is waved to know the job is complete!"
[more-from heading="Also In MXGP" category="mxgp"]