Conrad Mewse has had a great start to the season. Moving from Rockstar Husqvarna to Hitachi ASA KTM has been a good swap, and with some great results in the first four MX2 GPs plus winning the opening Maxxis ACU British Championship at Culham, it's looking good.
[more-from heading="Latest On Conrad Mewse" tag="conrad-mewse"]
A difficult first race in Trentino this weekend couldn't derail Mewse who bounced back with a strong fourth place in Race 2.
Dirt Bike Rider: Conrad, its been a great start to your season, a new bike, a new team and new results.
Conrad Mewse: Yeah, everything's been going good. We definitely started the season better than last year and everything's flowing nicely. We're getting consistent results and we're there inside the top seven which is a positive.
Our goal coming in was always to be in the top seven in the world championship so it's nice to put myself in that position early on.
I'm in fifth at the moment which is obviously better than seventh. We had a great off-season and worked on things that we missed out last year and its showing. I'd like to say we're a contender every week for a top spot, everything's running smoothly so hopefully we can continue like this, injury free.
DBR: I think you opened a lot of peoples' eyes at Redsand when you were running with the factory KTMs and battling with Prado until a small mistake in the waves let Prado and Olsen past, that must be a good confidence boost for you, proving that you can compete with them.
CM: That was a good weekend for me, we had the speed and I got a good start and could run with them. I made the pass early to get myself into second behind Jonass and had a solid race.
I didn't tire very much, and it was only that mistake at the end of the rollers that cost me two places with a lap and a half to go. That was a shame because it was one of the best races I've ridden throughout my career and I still didn't get my career best result. It was a bit of a bummer, but it is what it is.
The second race I made a few mistakes and couldn't get with the top guys. That track was so fast and hard to pass, like Argentina really. There wasn't anything technical, so it was difficult with the factory bikes being a bit faster, but I finished sixth overall and moved up to fifth in the championship, so it was a productive weekend.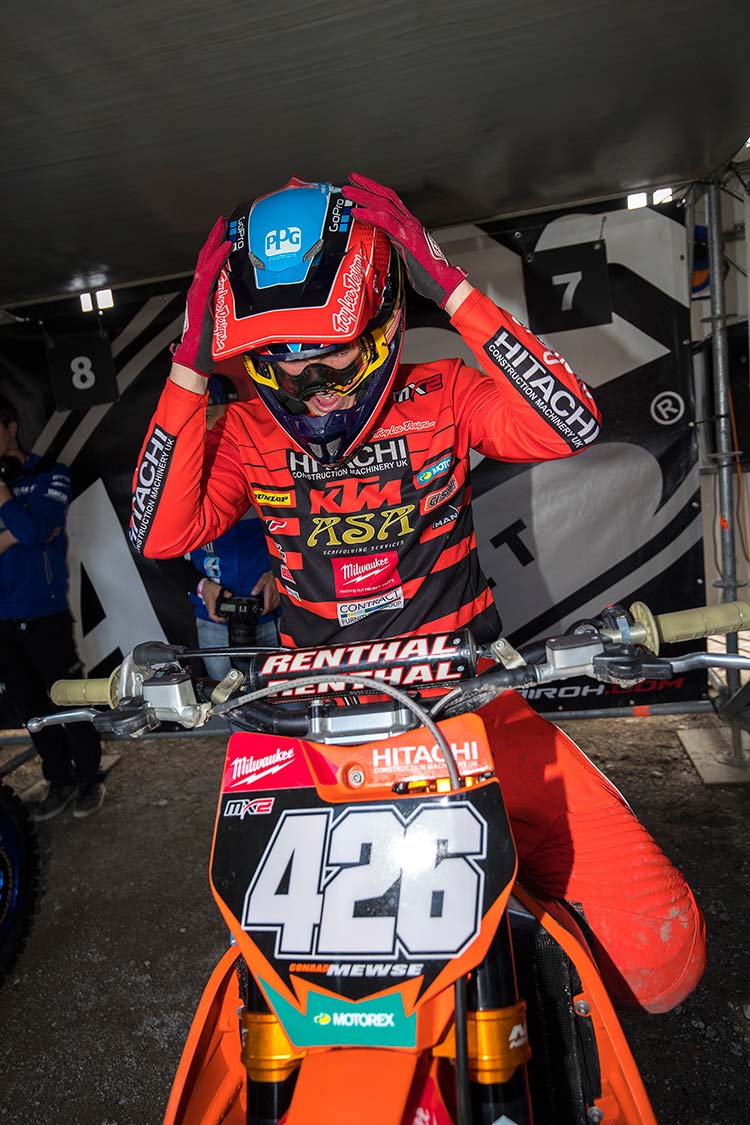 DBR: Prado passed you in the race and you got him straight back, so even with the advantage of a factory bike you showed you had the speed to race him.
CM: I'm not there to make it easy for the guys behind me – if they pass me I'm going to try and get them right back.
I think he wasn't expecting that because when he got past he kind of relaxed a bit. I reacted on that and got by him.
It was nice to race those guys again, the last few years I haven't been near their speed, I've been battling mid-pack so it's nice to get back and race some of the guys I grew up racing with. We had a good battle and obviously he ended up on top, but I enjoyed it and hopefully we can put up a fight for the rest of the season and make it difficult for those guys.
DBR: You showed your superiority at Culham last weekend in the first British championship round, two and a half seconds quickest in timed practice and three seconds a lap quicker in the races. Did that surprise you?
CM: I've always loved racing in my own country, hence why I've always gone well at Matterley. We had a great weekend, I went there off the back of Spain with a lot of confidence and my head high. I was having a lot of fun and just riding my own race.
In the first race I got into the lead and was so focused, I just got my head down. I got a bit tight halfway through because I didn't know where anyone was, or if they were catching me, I was so in a zone in my own race.
The second one was a bit more difficult, I had some gate bounce then got closed off going up the start straight. I was about 15th on the first lap but I made some aggressive moves and passed some riders. It was quite impressive because I got to the front in about four laps and I was quite surprised. When I came round I looked at the clock and we still had about 20 minutes to go, and I didn't realise I had got to the front that quick, I was just so focused again. I took a deep breath and finished with another big lead.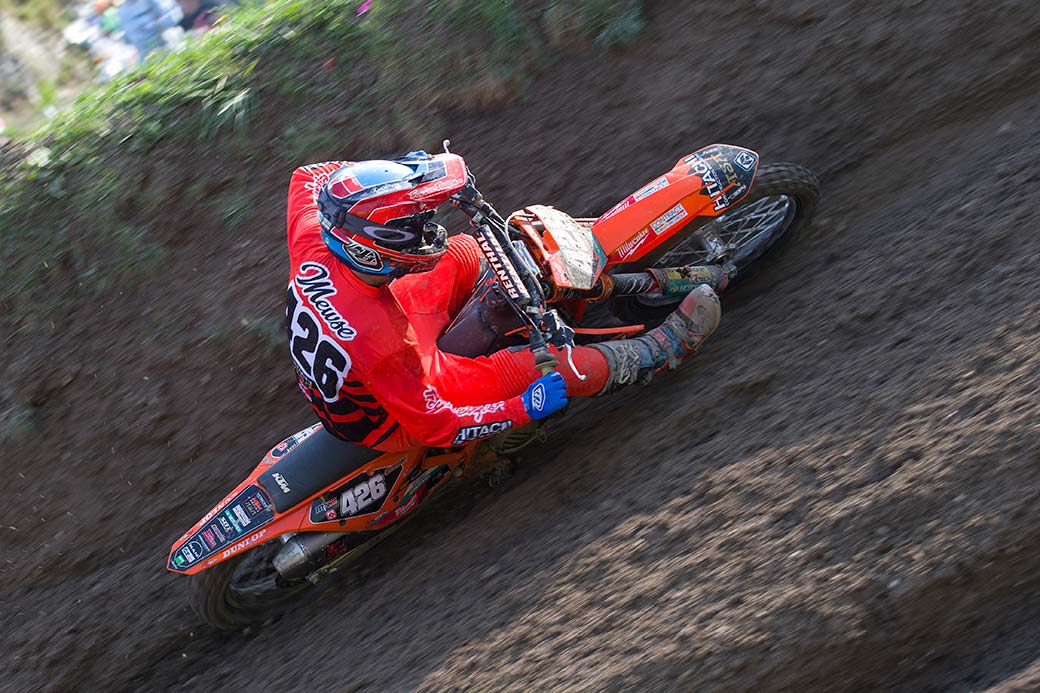 DBR: You said earlier that the goal was to be in the top seven in the grand prix, has that goal been modified now?
CM: No, we're always gonna keep our goal, aim for top seven in the championship and top seven every weekend. That's our goal and until today, we've managed that. That remains our goal and even if I win a race down the line we won't change it. But of course, anything better than that is a bonus and every time I go on track I go out to try and win the race.
I'll keep trying for that podium and hopefully I'll get on it soon.