Britain's Adam Sterry has given an injury update following his first-turn crash during Qualifying at the MXGP of Argentina.
Sterry bravely elected to race in the two points-paying motos on Sunday after his get-off aggravated an injury from 10 days ago. The F&H Kawasaki rider finishing 13th and 21st respectively with a 21st overall to earn himself eight valuable championship points.
The 21-year-old has today given an injury update, which by the looks of the image below, must be very painful but the tough Brit is keen to play it down and plans to be at the line in Valkenswaard on March 18.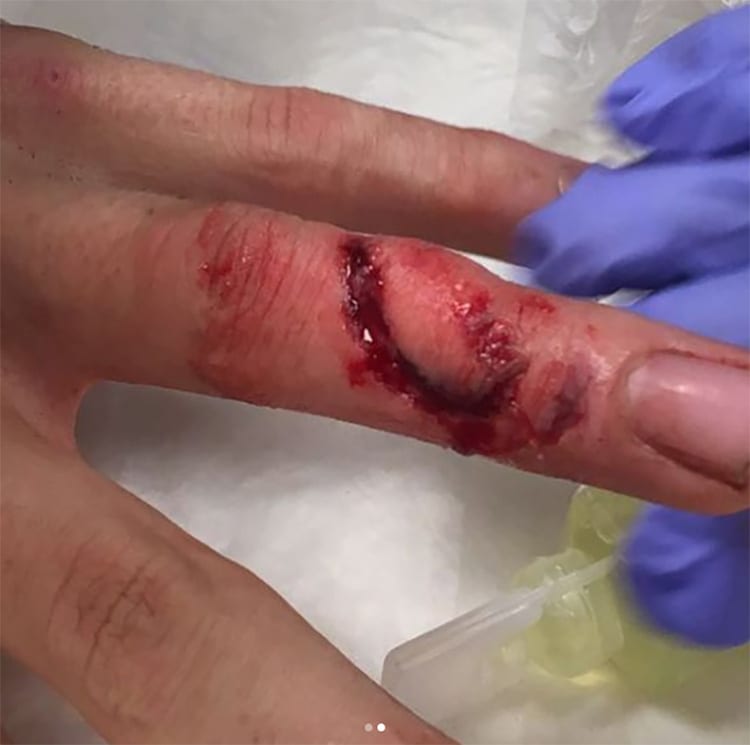 "Not the way we wanted to start the year but rode with a lot of pain in the races," he wrote on Instagram. "Split my finger practising 10 days ago and damaged a tendon [in] the crash on the start in the qualy [sic] race opened it up a little. Last to 13th in race 1 then race two someone crashed in front of me that I couldn't avoid! Nothing serious see you in Valkenswaard."
Sterry didn't make any mention of the rumoured injured elbow.