The lead up to the fourth round of the Michelin MX Nationals at Canada Heights saw the team have a stressful time following the injury of MX1 rider Gert Krestinov.
Phoenix Tools Apico Kawasaki team reacted quickly to draft in Irishman Jason Meara as a fill-in rider after he had claimed a career-best finish of third at Desertmartin just two weeks ago.
Canada Heights was to be Jason's first race on the bike and the first time in the Pro Fastest 40 class. The weekend started with the Saturday evening free practice which allowed Jason to shake down the bike. Then Sunday morning started with the Qualifying session and Jason set the sixth fastest lap with his best coming at the end of the session.
The opening moto of the day saw Jason suffer a mid-pack start and finish the opening lap inside the top 15 and quickly pushed forward. As the race progressed Jason made some headway and started picking off other riders. By the fourth lap he was into seventh in the MX1 class, where he would remain until the flag.
The second and final race of the weekend saw Jason make a much better start and quickly move into the top five in the opening laps and pushed hard to break away from the chasing pack. Later in the race Jason moved into fourth place and rode well to secure the position – ending the weekend with fifth overall.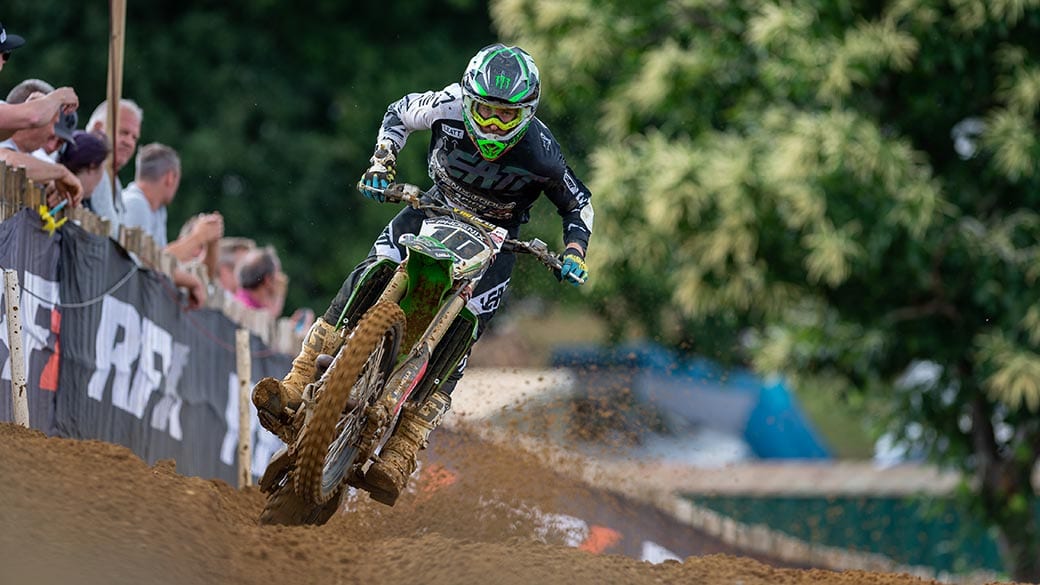 The team now prepare for the sixth round of the Maxxis at Hawkstone next weekend and hope to see MX2 rider Carlton Husband return to racing.
Jason Meara: "I had an awesome weekend, it was a real learning curve, the bike is super fast, and everyone is so friendly and made me feel so welcome from the get-go so I would like to thank them for that.
"As far as the racing went, we got better as the weekend rolled on. After a poor start in race one I pushed forward to finish seventh but I had good pace. Race two I ripped a good start away with the front group starting the race in sixth and eventually finished fourth I'm so pleased we managed to get a decent result on our first race on the bike.
"Massive thanks to Barry, Karl and Chris for all there help this weekend and to Lyle who's there through thick and thin. Also shout out to my understanding sponsors who allowed me to take this opportunity."
Barry Moore: "It was a pleasure having Jason under the awning for his first outing for the team, it happened so quickly really after Gert broke his arm Sunday so was a bit hectic getting things organised but well worth the effort. Jason adapted really well with the bike and you could see his confidence grow every time he went out on track. Fifth overall in his first pro outing in the MX Nationals was a solid start to his time with the team and we know there's more to come."
[more-from heading="More Motocross" category="motocross"]