The Michelin MX Nationals British Championship wrapped up its weekend at Hawkstone Park yesterday with Jake Nicholls continuing his impressive win-streak, while Brad Anderson powered to Pro MX2 victory on his two-stroke Verde KTM.
In the Pro MX1 class, Buildbase Honda's Jake Nicholls was once again flawless. He was followed across the finish line by Elliott Banks-Browne and Estonian Gert Krestinov.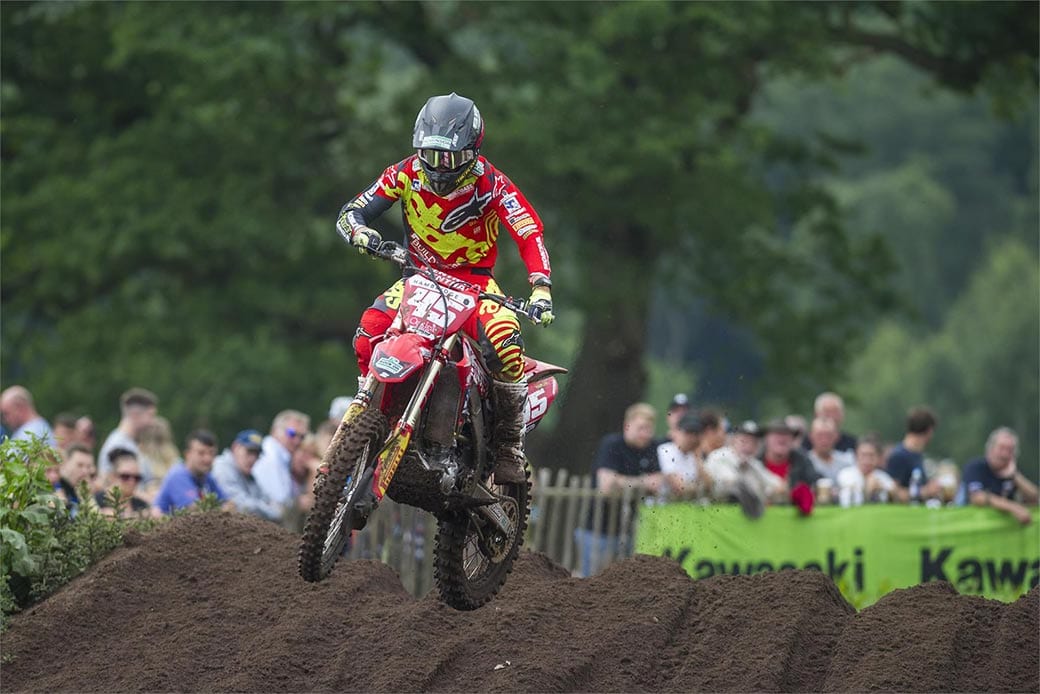 Nicholls' winning margin was an impressive 30-seconds plus, but EBB had his work cut out in both races with almost nothing separating him Krestinov.
Pro MX2
Martin Barr made his 2018 MX Nationals maiden appearance after recovering from injury. He set the fastest qualifying time and the Revo Husqvarna pilot looked to be bringing the fine form that has earnt him the EMX250 red plate – taking a solid second in the opening moto. A crash in the second moto, when he was trying to catch EBB put him down the proceedings but he said he felt good and was glad to be back racing at the Nationals.
Team-mate Mel Pocock, also recovering from injury, posted a third and second place finish. Two-stroke mounted Brad Anderson again ruled the MX2 class with two wins and the overall on the day.
Clubman
In the Clubman classes, Brad Thornhill took a win and second in MX2 to lay claim to the overall on the day with 90 points, while in the MX1 group, Jamie McCarthy and Joe Roberts took a win apiece.
Experts
The Experts saw Josh Waterman, James Dodd and Richard Birch take the MX1 top three positions in the first race of the day, with Brad Cavill, Dodd and Waterman taking one-two-three in the second moto. Jason Meara, Ben Putnam and Jamie Wainwright were out front in the MX2 group first race, with Josh Coleman, Meara and Wainwright doing the honours in the second.
MXY1/MXY2
MXY2 was all about Callum Green with two wins ahead of Aaron-Lee Hanson, Denny Rapson, and then Rapson and Josh Peters. In MXY1 Dominic Lancett and Adam Kovacs shared the winners' spoils with RFX Crescent's Joel Rizzi taking two seconds.
85cc
In the smallest capacity class, namely the BW/SW85s, Ollie Colmer beat racing rival Bailey Johnston in the final race to take his first overall of the season. In the BW sector, Ryan Mawhinney took a third and first place to take the overall on the day.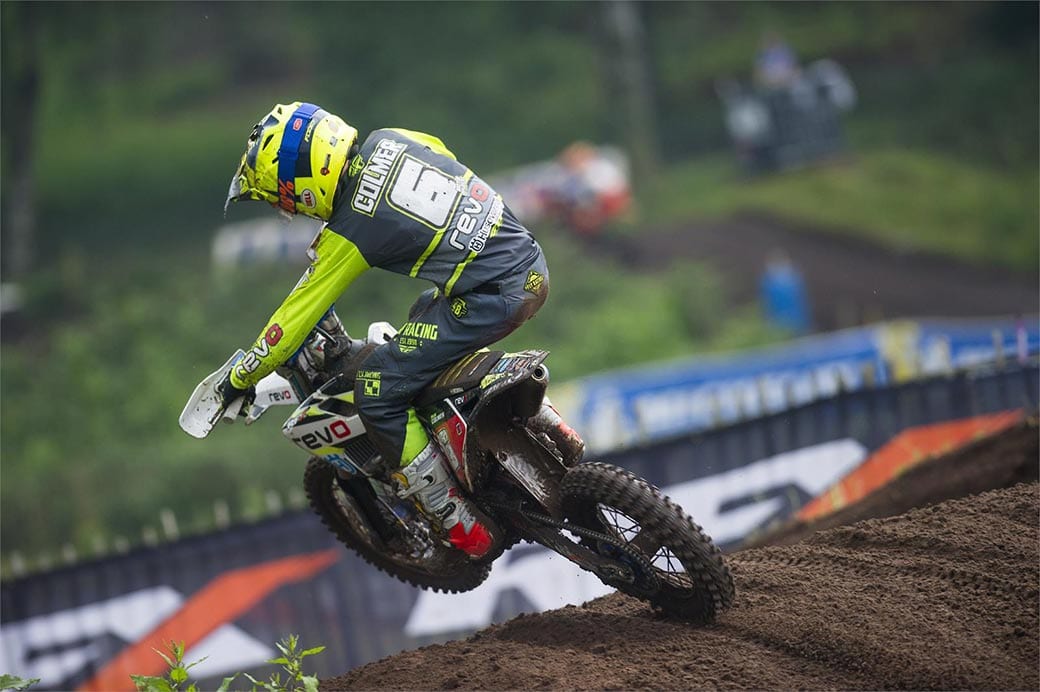 What's next for MX Nationals?
The championship takes a break for a month and will return on June 30 for Round 4 at Sherwood.