This weekend at Canada Heights, Michelin MX Nationals will pay tribute to the much-missed Steven Lenoir with a gathering of family, friends and the presentation of the Steven Lenoir Memorial Trophy.
It's just over a year since the tragic death of the hugely popular and talented Frenchman and the motorcycling community will get the chance to remember #685 at this weekend's round with everyone present at the Swanley circuit invited to get on the track on Sunday afternoon to recreate the 'family photo' taken last year at Hawkstone Park.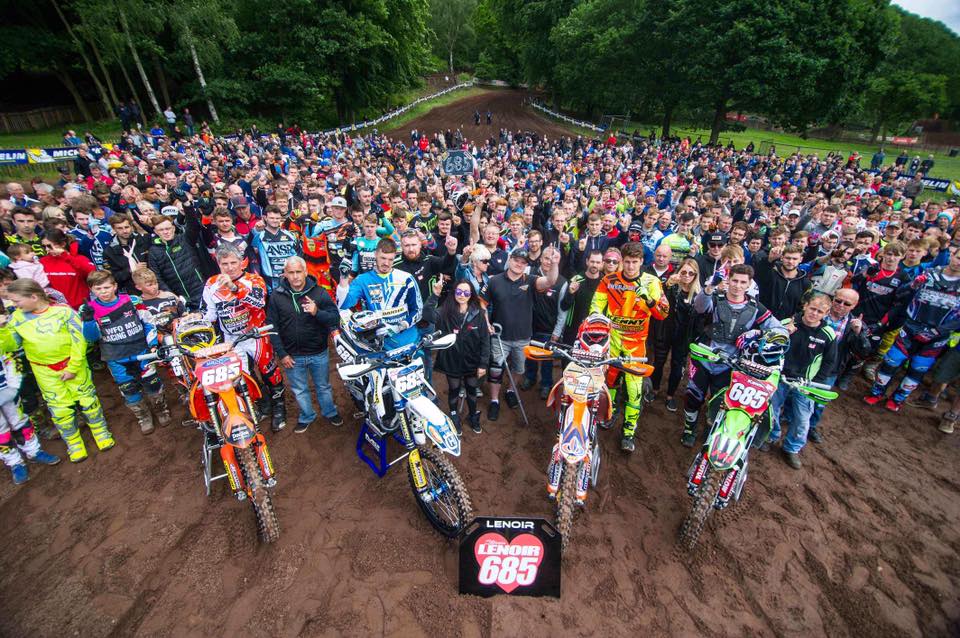 This will be followed by a parade lap, where Steven's close friends will ride three of his championship winning bikes around the Kent track.
Steven's family and friends will be at the event, and the Steven Lenoir trophy will be awarded to the highest-placed Fastest 40 rider on the day.