A depleted REVO Husqvarna UK team made the journey to Preston Docks at the weekend for the opening round of the Michelin MX Nationals.
With Martin Barr resting after his crash at Culham one week earlier and Dylan Woodcock opting to sit out the event it was down to defending champion Mel Pocock to represent the team in the ultra-competitive MX2 class.
Heavy rain leading into the event resulted in tough and testing conditions and the series' 'Fastest 40' format – which sees MX1 and MX2 classes race together but scored separately – made it even more challenging for Mel who was up against 450cc machines on his FC 250.
[easy-tweet tweet="REVO Husqvarna – 'That's three consecutive podiums and a real confidence-booster'"]
Spending most of the day battling through roost thrown up by the more powerful MX1 bikes, Mel brought it home in second with a 2-2 card to make it three major podium finishes in a row.
Pocock said: "It's tough racing the 450s in the MX Nationals, especially for us when the sand is so deep – it's hard to get a run on them and then make a pass – but it was a good day out with another podium and another decent day's training.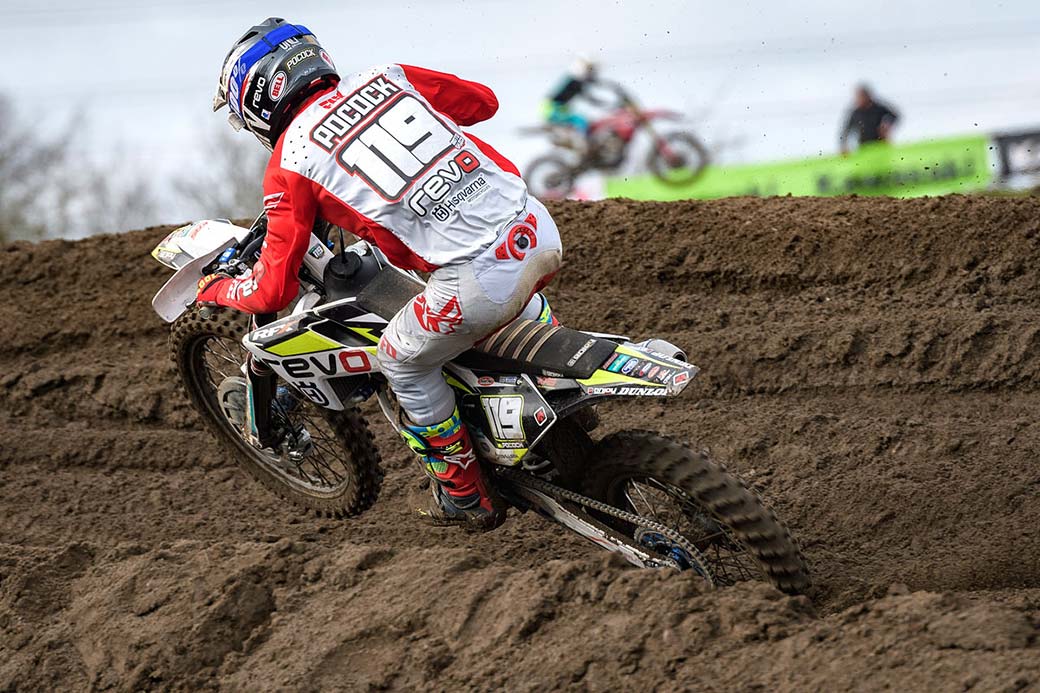 "I'm off to Portugal now for the second round of the EMX250 championship this weekend. I'm currently third so hopefully I can come away with some good points."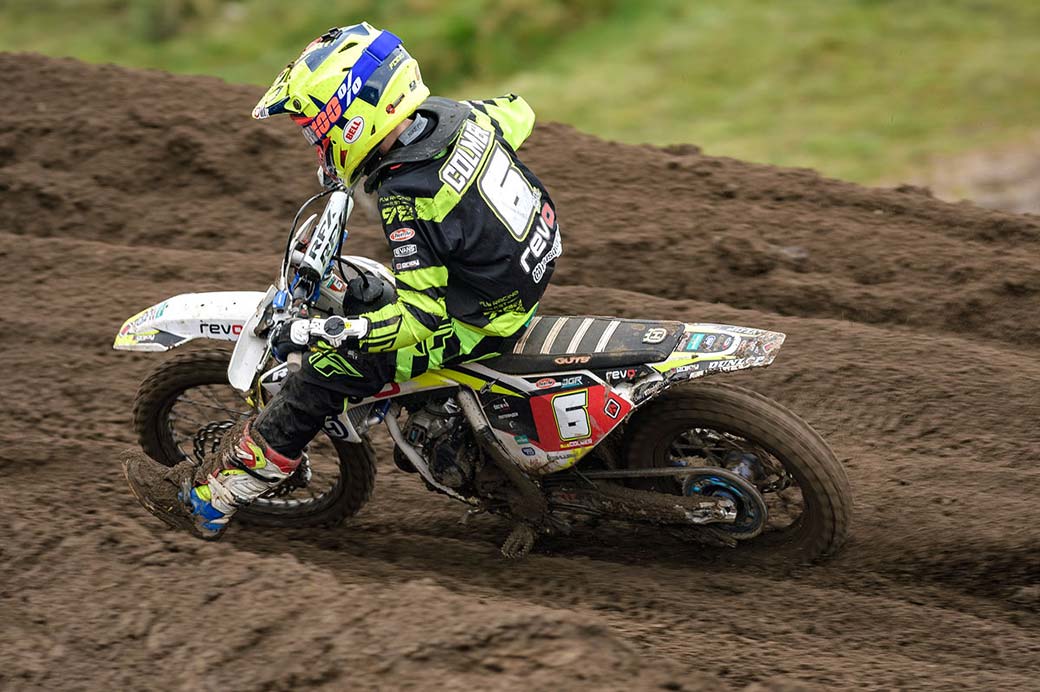 The event also saw Ollie Colmer in action on a small-wheel TC 85 and the 11-year-old was in great form. Mixed in with older riders on big-wheel machines, Ollie kicked off with a pair of rock-solid second-placed finishes before signing off with a win to end the weekend second in the SW85cc class.
"The conditions were very, very tough but I stayed upright, didn't make too many mistakes and ended the day with a moto win," said Colmer.
"I'm very happy to make such a solid start to the season which gives me a great base to build on."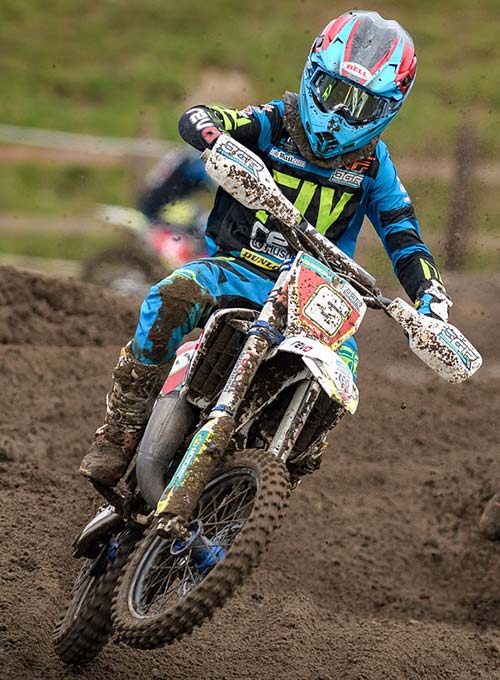 Team Principal, Mark Yates, commented: "It was disappointing we had to keep Martin off the bike and that Dylan opted to skip this round to prepare for Portugal but Mel did us proud.
"I'm really pleased for him – that's three consecutive podiums and a real confidence-booster heading into Portugal and the second round of the EMX250 championship this weekend. We'll have Martin and Dylan back for that too so it's all systems go.
"It was also great to see young Ollie ride so well. That was the first time I've seen him in full race mode and I was very impressed with his speed and style and I'm so pleased for him to get the results he did."